Ruling in discrimination lawsuit of Whitby's former assistant at Industrial Authority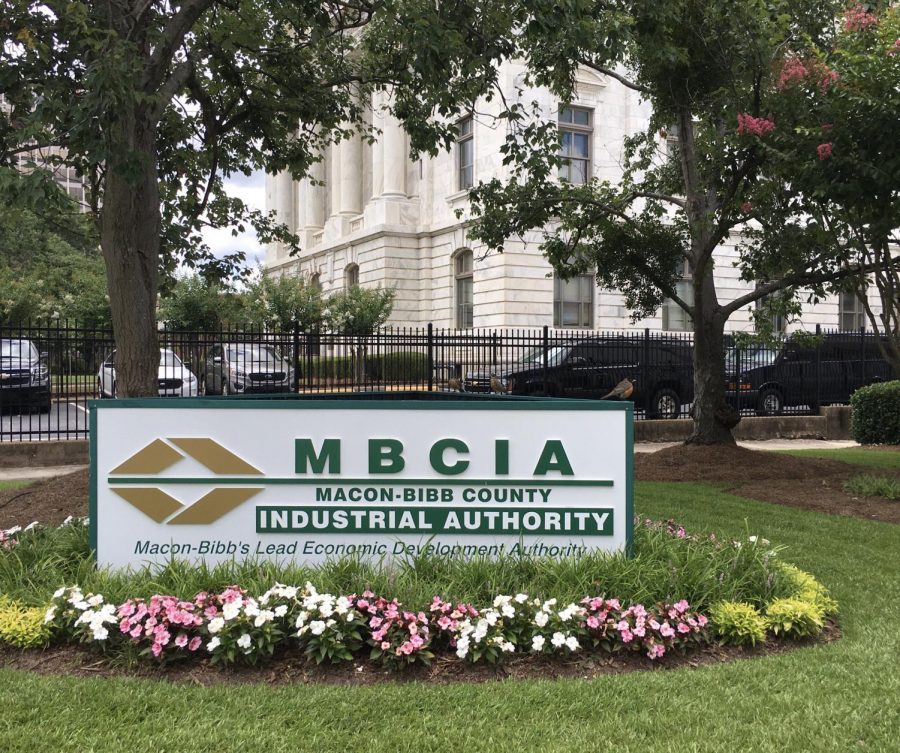 Days after Cliffard Whitby resigned as chairman of the Macon-Bibb County Industrial Authority under the cloud of a federal indictment, his administrative coordinator was fired.
Brittany Childs alleges she was terminated because she is a black woman – a violation of her equal protection under the Fourteenth Amendment – and in retaliation for rebuffed advances from Whitby's successor.
The authority contends Childs was fired for listening to a "highly confidential" executive session recording of a called meeting following Whitby's departure.
In late 2018 in federal court, Childs sued the Industrial Authority, its former operations and finance director LeVarn Bradford, and Macon-Bibb County.
Judge Tilman E. "Tripp" Self ordered the case closed Friday citing Childs was not able to substantiate her claims.
"Obviously, I disagree with the ruling," Childs' attorney, Maurice Luther King Jr., said Wednesday.
On April 16, 2017, Childs and other staff members were asked to leave the board room due to a pending discussion on personnel matters. She handed over the audio recorder to attorney Kevin Brown, according to the judge's order.
At the conclusion of the meeting, Childs gathered up authority members' iPads and the recorder, although Brown initially told her to leave it with him, according to depositions quoted in the judge's order.
Brown later caught Childs listening to the executive session recording and told new chairman Robby Fountain that it was a fireable offense. Fountain let her go immediately.
In her deposition, Childs maintains that she kept minutes for "every executive session" under Whitby's leadership.
The judge's order states: "This particular meeting was the first meeting after (Whitby's) resignation and given the sensitive nature of the discussions, Childs and others were excused from the meeting. … This violation is clearly a legitimate non-discriminatory reason for termination and the evidence in this case simply raises no inference that race or sex motivated Childs' termination."
Whitby, who is in a runoff against Lester Miller in the Macon-Bibb mayor's race, was acquitted in 2018 of federal bribery and money laundering charges related to alleged corruption related to technology sales to the Bibb County school system. At the request of the state attorney general's office in March, a GBI probe is underway concerning possible theft, forgery and false statements involving Whitby and three companies owned by his family members. Whitby's supporters refer to the investigation as a "political lynching."
Childs also accused Fountain of firing her less than a month after she rebuffed his unwelcome sexual advances, which Fountain "vehemently denies," the judge's order states.
Although Childs claims she reported the incidents to Whitby and Bradford, the former chairman testified that he only overheard Childs telling Bradford that she felt uncomfortable around Fountain. No official complaint was filed, Whitby testified.
In her deposition, Bradford told attorneys in the case that Childs had never talked to her about Fountain's conduct.
Childs also never mentioned sexual harassment in her "Reason for Termination Statement" drafted immediately after her termination, the judge noted.
Self also stated that Childs failed to show her termination was linked to her allegations.
"Fountain never knew about Childs' complaint of sexual misconduct; however, he did know that she violated the confidentiality of executive session and that is why he fired her," the order reads.
In granting motions for summary judgment closing the case, Self ruled that Childs failed to prove she was treated differently from other employees based on her race and gender. Those later hired to perform similar duties were both African American women, the order notes.
The judge closed the case against Macon-Bibb County and Bradford because the county was not her direct employer and Bradford was not the one who fired Childs, but only completed the paperwork.
The Industrial Authority declined to comment on the judge's order and Child's attorney would not say whether an appeal is pending.
"We have 30 days to determine whether we are going to do that," King said.
Contact Civic Reporting Senior Fellow Liz Fabian at 478-301-2976 or [email protected]