'A weird goodbye': Mercer seniors reflect on the way COVID-19 impacted the end of their college careers
College is officially over for seniors at Mercer but it didn't end the way many expected.
The last weeks of college were supposed to go something like this for Mercer senior and track and field athlete, Nidhi Shashidharai: group senior pictures with friends, a spa day with a teammate from freshman year and goodbyes to college professors and classmates. Those plans will not happen now that she is back in Florida, but she said that's not the hardest part.
"I miss my friends and I know like my closest friends, I'll see them whenever this all over. I'll get to see them, but like everyone else, it's kind of been like a weird goodbye," Shashidharai said.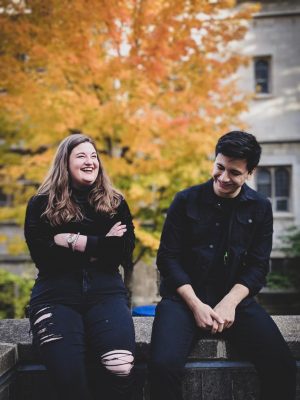 Senior, Taylor Cole agreed. The communication studies major and debate team co-captain said Covid-19 caused a jarring end to her academic career.
"To not get to see my professors anymore. That's something I really took for granted going to Mercer, going to such a small institution," said Cole. "And, you know, having to do it [say goodbye] over email is a lot more impersonal."
The interaction with professors is what international student Julio Corzo said he missed the most.
"Sometimes it's really hard to ask a question, virtually or to communicate properly with a professor, it feels odd having to, especially because as a senior," Corzo said. "It's not only the semester that ended abruptly. It's my whole college experience."
Mercer went to online classes on March 23. For seniors getting ready for the transition to life after college, the switch added more uncertainty about their future.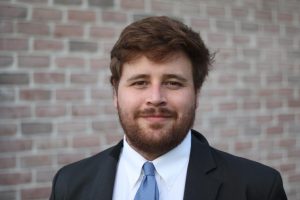 Corzo is from Guatemala but has U.S. citizenship. He is living with his girlfriend and her family in Effingham county. Before the coronavirus, he said he planned to graduate, stay on campus, find a job and move somewhere. He is still looking for a job but worried about competing with the millions of people now out of work.
"It cuts my job prospects severely because I'm sure a lot of small companies that would be hiring right now are no longer hiring and they probably won't be hiring for the next year," he said.
Shashidharai, an environmental studies major, was headed to Malawi to serve in the Peace Corps for two and a half years. Now those plans have been put on hold.
"Right now I'm just kind of keeping my options open. I'm trying to see what if I can get an internship or something while I wait for the Peace Corps," she said.
Cole stayed in Macon. She works for a law firm. Her post graduation plans have not changed.
"I'm definitely still going to law school. I'm not at all letting this stop me from doing that. I am choosing between my three options right now."
The final day of classes for seniors was May 1. Graduation ceremonies are rescheduled to take place in August.
Cole, Shashidharai,and Corzo all plan to do something to celebrate their graduation as they are not sure if they will be able to attend the August ceremony.
Though the transition was abrupt, the time has not been all bad.
"So in a very, very strange way I'm thankful. I'm not at all thankful that this happened, but I am indeed thankful that we are sort of forced into our homes to take a pause to take a second," Cole said. "Just read, collect, and get yourself together. Go out and do great things after this is all over.