How to apply for COVID-19 business loans and federal benefits
NewTown Macon CEO Josh Rogers can't stress enough the importance of small businesses reaching out online for financial assistance from government programs during the COVID-19 pandemic.
"Just because you fill out the application doesn't mean you have to take the money, but if you don't apply you'll never benefit from these programs," Rogers told a NewTown Macon conference call Tuesday morning.
Businesses with up to 500 employees have options to help meet their bottom line after revenue has dropped substantially.
Peter Williams, a counsultant with the University of Georgia's Small Business Development Center, told a webinar audience Tuesday morning that there are three main assistance programs currently available from the federal government.
The Small Business Administration has guaranteed loan payment relief and the Economic Disaster Injury Loan, or EIDL, and EIDL advance.
The Paycheck Protection Program, or PPP, also provides money that might not have to be paid back.
The SBA loan relief program will pay principal, interest and fees for six months from the next payment date.
"This is a huge program," Williams said. "It's not getting nearly enough attention as the other two, but this is a big deal, so to speak."
The SBA also is loaning money directly to businesses, including sole proprietors, independent contractors, cooperatives, employee owned businesses and tribal small businesses.
"Up to $2 million can be provided to help meet financial obligation and operating expenses that could have been met if the disaster did not occur," Williams said. "Think of it as working capital."
The money can go to payroll, rent, utilities and interest on existing debt. Williams encourages keeping good records of how the money is spent.
"They will be checking the way the recipients of this loan use the proceeds," Williams said.
The online application has been streamlined and takes about 15 minutes to complete, he said.
"It's information you can click through pretty quickly," Williams said. "I would say that most of you know 95 percent of it by heart."
The application also allows for an EIDL Advance of up to $10,000. This money does not have to be repaid even if the EIDL application is denied, Williams said.
"I would keep a list and some receipts of what you spent it on," he suggested. "File that in a desk drawer somewhere in case anybody wants to check."
The money can be used for sick leave, payroll, increased production costs due to an interruption of the supply chain, business obligations, debt, rent and mortgage payments, he said.
Bethany Rogers, NewTown's director of business and real estate development, explained during the morning teleconference that the Paycheck Protection Program is a special loan that is administered by SBA-approved lenders.
It covers staffing expenses for up to 10 weeks of business disruptions.
Businesses open before Feb. 15 are eligible and lenders will be looking at last year's average payroll to determine the amount of the loan.
"It's a great program if you haven't had any layoffs," Bethany Rogers said.
If expenses match or exceed last year's and a business kept all its workers, the money won't have to be paid back.
Partial forgiveness of the loan can occur if laid off workers are rehired or have had a pay cut.
"The rub around this PPP loan is that not all approved 7a lenders are doing it," she said.
Those who are self-employed or are independent contractors are included but can only begin applying for loans on April 10.
"They have to apply themselves independent from whoever pays their wages," Josh Rogers clarified.
Some financial institutions are only serving existing customers.
NewTown Macon has a comprehensive and ever-evolving list of Middle Georgia lenders who are participating and the SBA also links applicants with participating financial institutions.
"It's entirely likely that both of these (EIDL and PPP) are going to be exhausted in short order so the bottom line is apply, apply, apply," Josh Rogers said.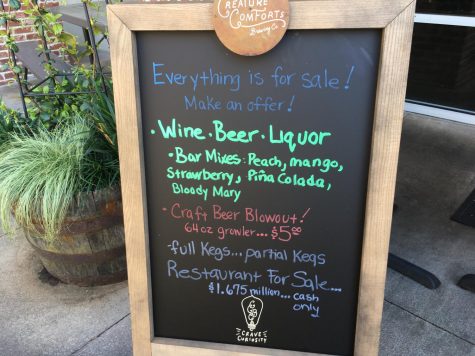 COVID-19 Latest information 
On NewTown's website, the COVID-19 Resource guide is a multi-faceted look at how to navigate this unprecedented health emergency and includes a map of businesses that are still providing services and restaurants still serving takeout orders.
NewTown Director of Place Emily Hopkins also virtually met Tuesday morning with members of the Downtown Macon Community Association.
In addition to dispensing daily emails with the latest updates on coping with this virulent and deadly new strain of coronavirus, Hopkins encourages downtown businesses to respond to surveys about the virus' impact on business.
The Macon Arts Alliance and Greater Macon Chamber of Commerce have polled members about their personal experiences.
"This is extremely important so we know the impact of COVID-19 and get you the resources," Hopkins told the callers. "We need to know the scope to be very specific even when we go to the local government to advocate for what services need to be out there."
She encouraged business owners to stay in contact with customers through social media.
Pinning a notice at the top of their Facebook page or other social accounts can let the public know an establishment's new hours or streamlined services without having to scroll down to a prior post.
"Waiting and not knowing what's going on has been difficult," said Kaitlynn Kressin, marketing and communications director for JBK Southern Inc.
Hopkins encourages local businesses to stay connected through these trying times.
"I know we're all inundated with so much information that it's exhausting, but keep checking in."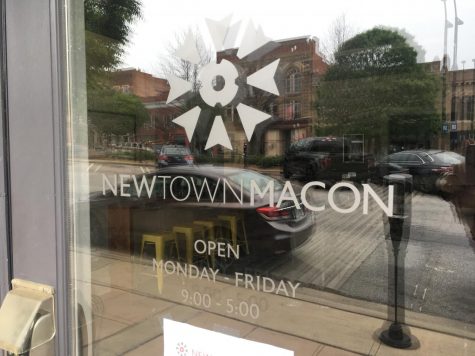 Where's my check?
NewTown's Chief Financial Officer James Fritze said the individual recovery rebates are expected to hit direct deposit accounts as early as Thursday and up until April 14.
For those who are not in the government's system, the wait could be months for the money to come.
"Everybody just needs to be patient, although I know that's really hard to do," Fritze said.
Overwhelmed labor offices must work through extended unemployment benefits, as well. Details on how that will work are not yet clear, he said.
NewTown has pledged to post any new developments and tips in the online Resource Guide.
"We're constantly updating all of these documents," Josh Rogers said. "Everytime you go see them, it's going to be the most recent information we have."
Matt McKenna, of SCORE Middle Georgia, an SBA resource partner that mentors entrepreneurs, urged everyone to take advantage of these very low interest loans.
"None of us know how long it's going to last," McKenna said on the call. "If you get some money in the bank you don't have to pay back, that's great."
Rogers, the NewTown CEO, said he filed his forms online Monday night.
"Maybe it took 3o minutes," he said.
"No, you don't have to prove immediate impact of COVID-19… it's sort of presumed that every business has had an impact from COVID-19," Rogers said before vowing to continue to be a resource for Macon's business community.
"We're thinking about you all the time," he said. "We're so anxious for the time we can get back together again downtown and share a drink and share a meal and give a hug and a handshake."
Contact Civic Reporting Senior Fellow Liz Fabian at 478-301-2976 or [email protected].