North Macon neighbors oppose assisted living development
Concerns over a proposed assisted living and memory care facility at 5171 Bowman Road again drew neighbors to the Macon-Bibb County Planning and Zoning Commission Monday afternoon.
Since the rezoning request was first heard Dec. 9, Braemar Partners tweaked the design of the 82-unit building and moved it off the property line by at least 100 feet. They also scrapped plans for two medical or professional offices on outparcels along the road to reduce the amount of additional traffic going in and out of the property.
The project would require rezoning the land from Single-Family Residential to a Planned Development Extraordinary District.
Engineer Don Carter told commissioners the closest house on Wesleyan Bowman Road was 71 feet from the property line and that the new design calls for a natural buffer of 50 feet and another landscaped buffer of 25 feet.
"We revised the site plan to do what was requested of us," Carter told the commission.
The changes were not enough to satisfy homeowners like Karen Lambert, who raised several objections to the project including light pollution and traffic.
"This area does suffer from God awful traffic," Lambert said.
She also noted that the number of cars on Bowman Road will likely increase once future construction begins on the Bass Road overpass on Interstate 75.
"It will be a nightmare. It will be dangerous," she said.
Another neighbor, Tabitha Krommes, warned that a creek on the property overflowed last week.
"There are so many things back there to consider other than our sanity," said Krommes, who also was worried about construction noise.
Macon-Bibb County Commissioner Valerie Wynn urged the zoning board not to encroach on the existing neighborhood.
"These people didn't buy homes on either side thinking that area would be rezoned," Wynn said. "We keep encroaching with other types of residential other than single family."
Carter pointed out that under current zoning, a new subdivision could go in without the natural and enhanced buffer included in the assisted living facility site plan. He also noted the land slopes down away from the homes which means the new building would be at a lower elevation and mostly out of sight from the higher vantage point of Wesleyan Bowman Road.
Commissioners did not spend much time debating the merits of the revisions.
"I'm just not persuaded it's zone incorrectly as it sits," Macon-Bibb Planning and Zoning Commission member Josh Rogers said.
The board denied the rezoning request.
Conditional use was granted for the Ekklesia Christian Worship Center to hold services in Suite 400 of the shopping center at 4930 Bloomfield Road.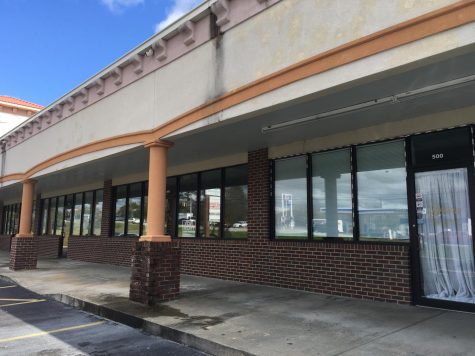 Contact Civic Reporting Senior Fellow Liz Fabian at 478-301-2976 or [email protected].