New Macon Water Authority member has little time to get his feet wet
A little more than three weeks after the death of longtime Macon Water Authority board member Javors Lucas, Sheddrick Clark was sworn in to the District 2 seat.
Clark, a Macon native who lives in Lizella, was appointed by Probate Judge Sarah Harris and will serve on the authority until a special election is called March 24 to fill Lucas' term which expires at the end of 2020, said Lisa Golphin, senior executive of strategic planning for the authority.
As the owner of Clark Accounting Service, Clark brings 23 years of financial experience to the authority.
The charter will not permit Clark to run in the special election as he lives outside District 2, Golphin said.
The Bibb County Board of Elections will hold the special election for Macon Water Authority District 2 along with the Presidential Preference Primary set for the spring.
In their November meeting, the elections board discussed that the winner of the Water Authority special election will have to run again less than two months later in the May 19 Nonpartisan General election which includes the Macon-Bibb County mayoral and commission races.
"It's unfortunate but that's how they have it going on," said Jeanetta Watson, Bibb County elections supervisor.
Because Lucas' death in late October was more than six months before he would have been up for re-election, a special election had to be called, according to the authority's charter.
Candidates can qualify for the March 24 District 2 special election from Jan. 7-9, according to the agenda for the last Board of Elections meeting of 2019.
Candidates seeking to run for the District 2 seat for the term beginning in 2021 can qualify between 9 a.m. and 5:30 on March 2-5 and until noon on March 6, according to the Secretary of State's website.
Lucas, 96, served for 37 years on the Macon Water Authority and is the namesake of the county's water reservoir, Javors Lucas Lake.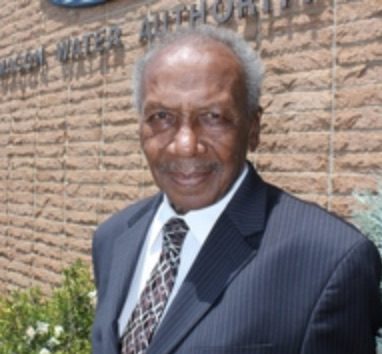 Contact Civic Reporting Senior Fellow Liz Fabian at 478-301-2976 or [email protected]