Macon's Terminal Station to be the backdrop for new film project
Hollywood is taking over Macon's Terminal Station this weekend through early next week for what is rumored to be a new "superhero movie."
SWAT vehicles and actors will be in the streets for scenes Tuesday which include two stunt actors portraying snipers on rooftops of Cherry Street buildings near the station.
Production crews have already arrived in town and will be filming inside and outside of the building at Fifth and Cherry streets on Tuesday from 7 a.m. – 7  p.m. but will be working in downtown through Oct. 4.
Terminal Station's main lobby will be closed Sunday through Oct. 4 at 12 p.m., according to a Macon-Bibb County Transit Authority news release.
The Transit Authority and Greyhound will be picking up and dropping off passengers on Poplar Street between Fifth Street and Martin Luther King Jr. Drive from Sunday to Tuesday, according to the release.
On those days, Fifth Street will be closed from Poplar to Mulberry Street Lane and Cherry Street will be closed between MLK Jr. Blvd. and Fifth Street. Cherry Street Lane also will be closed between Broadway Lane and Fifth Street.
According to information discussed at Monday's meeting of the Macon-Bibb Planning and Zoning Commission, parking will be limited around Terminal Station and employees who regularly work in the building will be shuttled from the Mulberry Street parking garage.
Macon Film Commissioner Aaron Buzza was not available for comment Monday about this latest movie production.
Although details about the production could not immediately be confirmed, Netflix reportedly is filming the superhero flick Thunder Force, starring Melissa McCarthy and Octavia Spencer in the Atlanta area from Sept. 23 to Dec. 13, according to HN Entertainment. 
This summer, Ron Howard directed the Netflix drama Hillbilly Elegy in downtown Macon.
Come back to macon-newsroom.com for more information as it becomes available.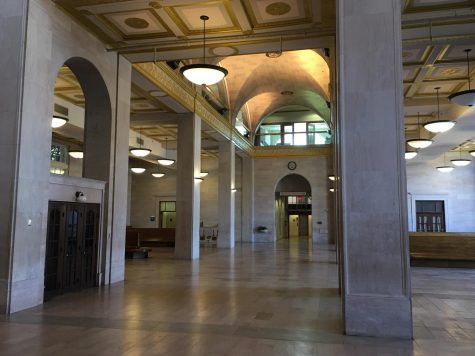 -Contact Civic Reporting Senior Fellow Liz Fabian at [email protected] or phone 478-301-2976.