Macon History: 5 Little-Known Landmarks
Locals and tourists alike know Macon's colorful history with music, but what about Macon's hidden history? Here's seven little-known landmarks about this southern town!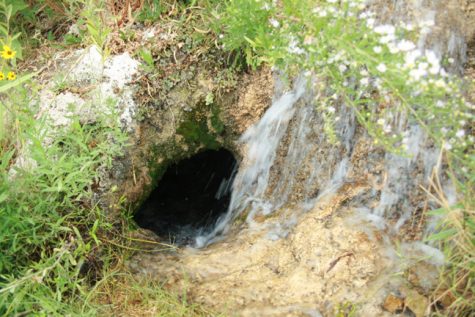 1. Linwood Cemetery Cavern
Less than 100 feet from Interstate 75, between the interstate and Linwood Cemetery in the heart of Pleasant Hill, there is an "Alice In Wonderland"-like cavern in an embankment next to a running creek. Measuring 5 feet high and 10 feet wide at the opening, the cave's inside unfolds into an 18-foot wide, 60-foot long room with a 10-foot ceiling. Local researchers have deemed this room a pre-Civil War brewery due to the cool temperature on the inside.
If you go visit this cave, be aware of both your safety and the safety of others. Near the cave is a ventilation shaft with a 25-foot drop. Please search with caution.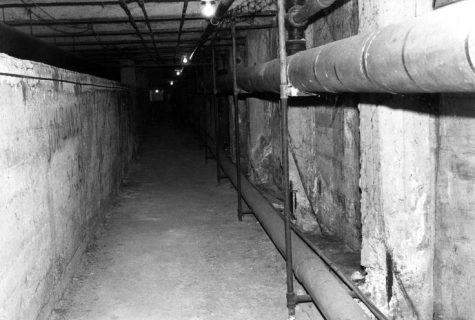 2. Wesleyan College Tunnels

Under the campus of Wesleyan College is a secret world of adventure and mysterious passages. While the tunnels are not exactly common knowledge, some have found the secret treasures of these hidden passageways. Although they don't house any secret chambers as one would expect, the idea of hidden tunnels is exciting. Historically, the passages were designed as bomb shelters in the 1940s but have now become home to computer wiring and electrical cables.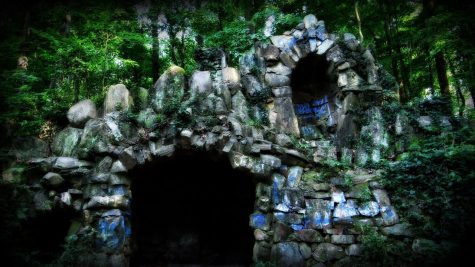 3. The Grotto
Off an abandoned driveway for what is believed to be the old Winship estate on Forest Hill Road sits a hundred-year-old reproduction of Saint Bernadette's shrine in Lourdes, France. Although there is a bit of a hike to get to the Grotto itself, the adventure there is worth it. One will pass a fallen statue and an overgrown swimming pool off the trail that leads to the Grotto if they choose to adventure that way.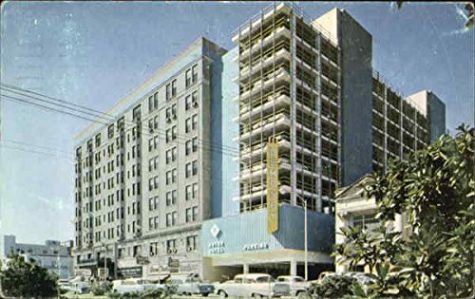 4. Red Lamp Lounge
Located in the basement of the Dempsey Hotel, now Dempsey Apartments, was a notorious club for bands to showcase their talents. In this club, the band Molly Hatchet was discovered by Pat Armstrong and Dick Wooley. Along with band discoveries, the club is remembered for the fight between artists Billy Joe Shaver and Dickey Betts which led to both of their arrests.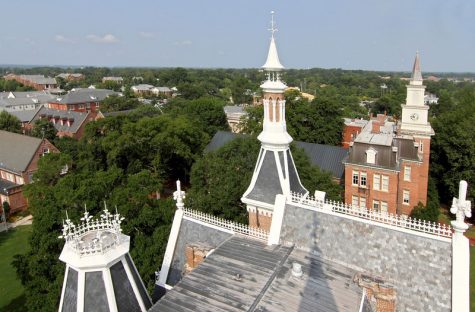 5. Mercer's Tower Room
Known to students as a rite of passage freshman year, the Godsey Administration building on the campus of Mercer University houses something that goes unnoticed unless one knows it's there. In the very top of the tallest tower in the building is a small room with a ladder leading to an open space that gives a bird's eye view of Macon. The room leading to the open space and the space itself are covered in graffiti from students of years past and present, containing names, graduating years, Greek symbols, and small doodles. The room is mentioned in Ferrol Sams' book "The Whisper of the River," which is based on Mercer itself. Students and their parents can get tower tours during the University's family weekend.
So – which place are you going to visit first?