Which restaurant will win the Munch Madness competition? You decide.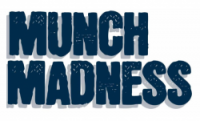 With March Madness comes Munch Madness. What's better than taking in a game while eating food from one of your favorite restaurants? Whatever your mood, there are many places to choose from. It's what inspired our Munch Madness competition. We want to know what you think.
Just like March Madness, we start with 64 locally owned restaurants in eight categories. Your votes will determine who makes it to the next round and ultimately who takes the title of Munch Madness champ. Vote early. Vote often and share it with your family and friends. You can vote once per category. Click on the bracket below to go to the voting page.