Hair stood up on the back of Michael O'Leary's neck as he walked into the Douglass Theatre a couple of years ago.
The Guiding Light actor and playwright already had been researching Macon for years as the setting for his play, but stepping into that historic Black theatre felt like divine intervention was leading him exactly where he needed to be.
O'Leary anchored his play "Breathing Under Dirt" in Macon in 1954, the dawn of the civil rights movement and racial struggles, and now the Douglass is the venue for this week's staged readings.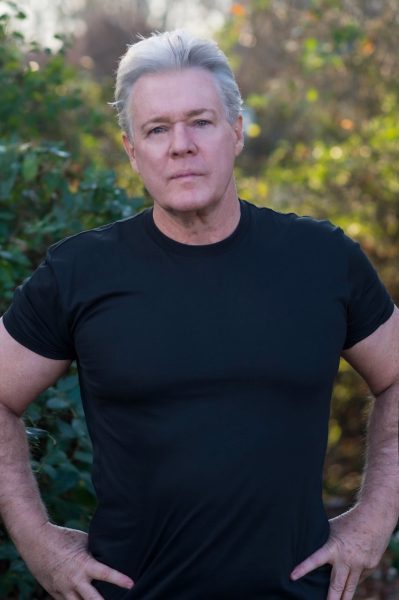 While searching for Southern cities with a music heritage to set the story, Google initially steered O'Leary to Macon. Years later when he was invited to serve as grand marshal of the 2019 Cherry Blossom parade, he realized it was providence.
Best known for portraying Dr. Rick Bauer on the long-running CBS daytime soap opera and more recently appearing as Dr. Mathis in Halloween Ends, O'Leary is now focused on healing others from the type of addiction that nearly consumed him in the years after the show was discontinued in 2009.
During his first years of sobriety, O'Leary authored a fictitious tale inspired by the consequences he grappled with as an alcoholic. He touches on the faith community and the challenges of the racial divide of that era.
"It was born out of this brokenness, this absolute – not despair – but grief," O'Leary told The Macon Newsroom. "And it was a cathartic experience because I so desperately wanted to be forgiven by my daughters. The whole idea behind this play was to be forgiven."
O'Leary remembers sitting in a coffee shop and starting to write.
"I didn't really know which direction it was going to go," O'Leary said "But I can tell you that I was in immense pain in 2016. I was homeless. And when I say homeless, I was living as close to the streets. I just was living in people's houses, on their couches, and sometimes in a car."
He had come through a divorce. His girlfriend left him. His daughters weren't speaking to him, and he lost his job.
"Anybody who saw me from the outside would say, 'He's not going to make it,'" O'Leary said.
Then his Guiding Light "family" intervened and some of his former colleagues stepped up to perform the one-act play at a festival in New York. That play was the only thing left he could hold onto, O'Leary said.
Grant Aleksander, who played Phillip Spaulding on the soap, directed the play. Tina Sloan, Guilding Light's nurse Lillian Raines, and the woman who played her character's daughter, Beth Chamberlin, joined the cast.
"I was four years sober at that point. I didn't drink, thank God, but it was my Guiding Light family who said they'd show up for me when I needed it. I needed a victory. I needed a win," he said.
He got it, as the 20-page play took the top honors out of 30 plays at the Manhattan Reparatory Theater One-Act Play Competition, he said.
After receiving rave reviews for an expanded one-act version at the Ella Fitzgerald Performing Arts Center in Maryland in summer of 2016, O'Leary continued to develop the script into a full-length play with multi-level complexities through the help of director Larry Moss.
"Breathing Under Dirt" has gone through other theater workshops and is now a full-fledged play that will make its debut in professional staged readings at 7 p.m. Tuesday – Thursday at the Douglass.
Free tickets are available at eventcreate.com.
Local actors cast in O'Leary's play
Through connections made during his visits to Macon, O'Leary gained the support of the Griffith Foundation that is sponsoring the play, and the Macon Arts Alliance, which is serving as fiscal agent.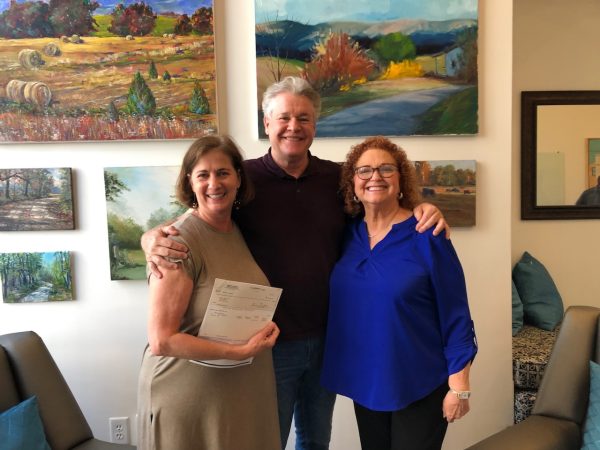 Arts Alliance Executive Director Julie Wilkerson said this play is exactly the type of art her organization supports.
"I say really good art creates conversation that needs to happen. I felt this "Breathing Under Dirt" staged reading is exactly that. I believe it will generate that conversation," Wilkerson said. "I think the whole idea of it set in Macon and the idea of the conversation to talk about race relations and how they were then and what's happening now, the opportunity to have a conversation about this is important."
O'Leary will host a community discussion at the conclusion of the production, but he's already been talking to locals he's enlisted to help him tell the story.
Through Theatre Macon's founding artistic director Jim Crisp, O'Leary has cast local actors including Aaron Scot Cooley, Tim Hinojosa and Elaine Johnson.
Kelly Dixon and Charles Davis, who have lead roles, will also be singing in the show.
During rehearsals, O'Leary has drawn on the cast members' experiences and those of Otis Redding's family and Newton Collier to hone his story.
"As a white playwright, I wanted to take very seriously before I write about the Black experience that I did my due diligence," O'Leary said. "And there was feedback. A person of color said, 'You have totally captured Macon in 1954,' and that's when I knew I was ready for the play to be birthed in Macon."
It's his hope that the play will eventually be picked up to become a fully-staged production and reach wider audiences.
Although O'Leary thought he would have to import all his actors from New York, he was pleasantly surprised at the caliber of talent available in this town.
Crisp enjoys connecting people and networking with theater professionals, so he was thrilled to provide for O'Leary some of the region's best actors.
"I think the thing that I am really proud of is how impressed he is with our local talent. He feels they're every bit as good as the people he's bringing down from New York, and that the cast is predominantly local actors," Crisp said.
Reflecting back on the journey that led O'Leary to Macon, he considers it a spiritually-led odyssey for the Minnesota native who now lives in New Jersey.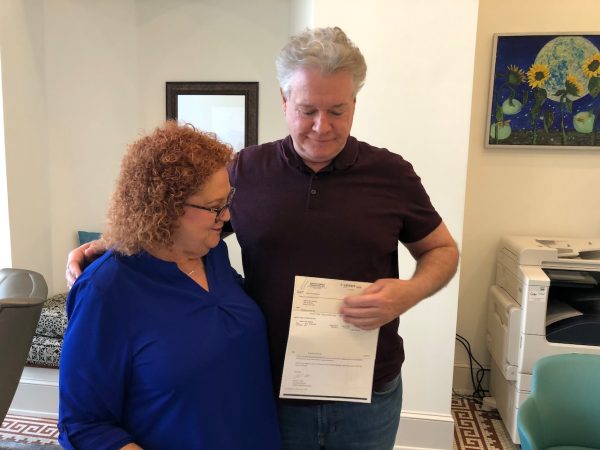 "This is home for me. I feel like it was home before I stepped foot on it and I have a very strong attraction to the city, to its legacy of music… but also the hospitality," O'Leary said.
When Crisp first met O'Leary over coffee, he immediately liked him.
"I was so struck by what a kind, humble man he is. There's nothing of a kind of a snooty New York actor about him," Crisp said. "He began to realize what we have here in the terms of talent and artistry, and what we've been able to accomplish here."
Crisp has high praise not only for O'Leary, but for his script.
"He's a very, very thoughtful, kind man. And he's written a really thoughtful play dealing with race and the issues of addiction and alcoholism and it's quite a good play," Crisp said.
The publicity for the show warns that it may not be suitable for young audiences and could make some uncomfortable due to the subject matter. O'Leary cautions that it's not like an uplifting musical that ends in a tidy bow.
"This is a rocky ride. It's funny in places and sexy. It's romantic and there's a jazz element. But it's emblematic of that ride to the deep, deep, dark side of alcoholism and what it really looks like," O'Leary said.
Just like the initial confession of the 12-step program that led him to sobriety, the play ends with the notion of being powerless over alcohol with an unmanageable life.
"But the overriding theme here is these two people who find each other with the drink and how their lives changed as a result of meeting each other," he said.
Just as his life was transformed by the love of a friend who intervened on his behalf and the others who have bolstered him along the path of recovery, O'Leary wants to help others find that same solace.
"It shows the hope," he said. "I mean, for me, you can't see the light until you go to the darkness," he said.
– Civic Journalism Senior Fellow Liz Fabian covers Macon-Bibb County government entities and can be reached at [email protected] or 478-301-2976.