If you have ideas for the future of downtown Macon, now is the time to share them.
Local leaders are drafting the third version of the Macon Action Plan, or MAP, which is a comprehensive guide for development and community-driven enhancements. 
Thursday, from 5-8 p.m. at Fall Line Brewing Co. at 567 Plum St., the public is invited to share thoughts on what is needed to sustain and improve Macon's urban core.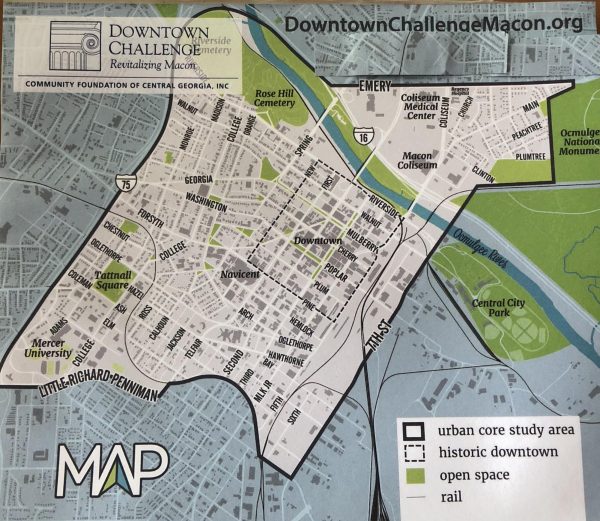 The MAP's boundaries stretch from Emery Highway to Ocmulgee Mounds National Historical Park, down Seventh Street to Little Richard Penniman Boulevard to Interstate 75 and a bit beyond.
The territory includes Rose Hill Cemetery, the original sections of the Ocmulgee Heritage Trail, portions of Riverside Cemetery, Piedmont Macon Medical Center, the Coliseum, Davis Homes, Mill Hill: East Macon Arts Village, and Mercer University. This year, the MAP has expanded to include all of the Pleasant Hill and Napier Heights neighborhoods.
Macon-Bibb County Urban Development Authority Executive Director Alex Morrison said MAP's collaborative effort to plan and implement ideas has been recognized nationally for its comprehensive and inclusive process.
"The extreme success of the first two versions of MAP is due to the robust feedback and input from our community," Morrison said in a news release. "We are thrilled to start a new version of the plan with the community to build off the incredible momentum we have."
In 2015, more than 2,000 people shared suggestions over an 18-month process to develop the first Macon Action Plan. Nearly 80 % of the suggestions were implemented.
For example, the city worked to better connect downtown with the Ocmulgee Heritage Trail, created a vision for Rosa Parks Square and revamped the Cotton Avenue Plaza.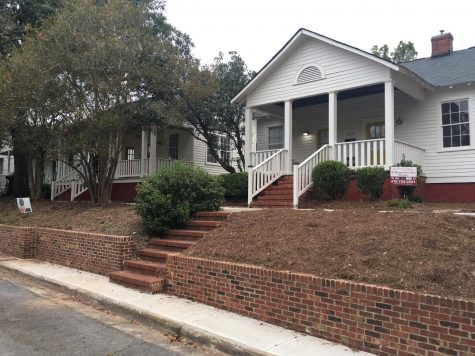 The Mill Hill: East Macon Arts Village, a collaboration with UDA and the Macon Arts Alliance, and the idea for building a new park on Clinton Street also were birthed in the first MAP.
Plans are evolving for that stretch of land near Main Street that will become Bicentennial Park and the anticipated new entrance to the Ocmulgee Mounds, which is expected to be named Georgia's first national park.
In the five years since the MAP was implemented, Macon saw $5 million in grants from foundations and more than $400 million in private investment in downtown.
With additional public input, the plan was revamped in 2020 and focused on attracting minority businesses and family-friendly programming downtown. MAP 2.0 has been a blueprint for NewTown Macon to leverage the city's "distinctly local assets into a five-year work plan," according to NewTown's website.
At this week's open house, participants will learn about plans for downtown and the InTown neighborhood as well as give their own input.
The John S. and James L. Knight Foundation and the Peyton Anderson Foundation have funded this effort to plan Macon's future with help from the Community Foundation of Central Georgia in awarding Downtown Challenge grants for projects aimed at meeting the plan's goals.
For those who cannot attend Thursday's event, suggestions can be made online after Aug. 24 by visiting bit.ly/macon-action-plan.
– Civic Journalism Senior Fellow Liz Fabian covers Macon-Bibb County government entities and can be reached at [email protected] or 478-301-2976.