The governing board of Cirrus Academy met in secret last month and approved a new board member whose background raised red flags among school leaders.
The board for the state charter school met June 30 and apparently voted to add Charlene Frame to its board, school employees said.
Frame was among 26 people indicted in a $480 million telemedicine fraud scheme. Frame pleaded guilty in July 2020 in what is so far the largest fraud operation ever prosecuted by the U.S. Attorney's Office, Southern District of Georgia, according to a news release.
The June 30 meeting of the Cirrus board was not advertised on the school's website or in The Telegraph, in apparent violation of the Georgia Open Meetings Act.
School administrators said they were not even aware of the June 30 meeting until Tuesday, when Frame and other board members attended the regularly scheduled board meeting virtually.
Multiple attempts to reach Cirrus governing board President Shirlynn Kelly were unsuccessful, and she did not return messages left for her.
Reached by phone Thursday, board member Nathan Lewis said he was unaware of Frame's indictment. Asked if any of the other board members knew about the federal fraud case involving Frame, Lewis said, "I'm not sure what they were aware of. I wasn't."
Lewis declined to talk about other matters regarding the governing board and said he did not feel he was authorized to talk to a reporter. Lewis deferred comment on other board matters to Kelly.
About 530 students are set to attend Cirrus Academy this school year, which starts Aug. 1. The school's governing board has not approved the 2023-24 academic and employee calendars.
The board has not approved other basic nuts-and-bolts items required by the State Charter Schools Commission and state law, such as the fiscal year 2024 budget, organizational chart, the fiscal year 2022 audit, the parent engagement policy or proposed grievance policies submitted to the board nearly two years ago.
'We are failing students'
At the meeting on Tuesday, several school employees told the board that its decisions have harmed the school's day-to-day operations. Board members listened via Zoom while school administration attended in-person.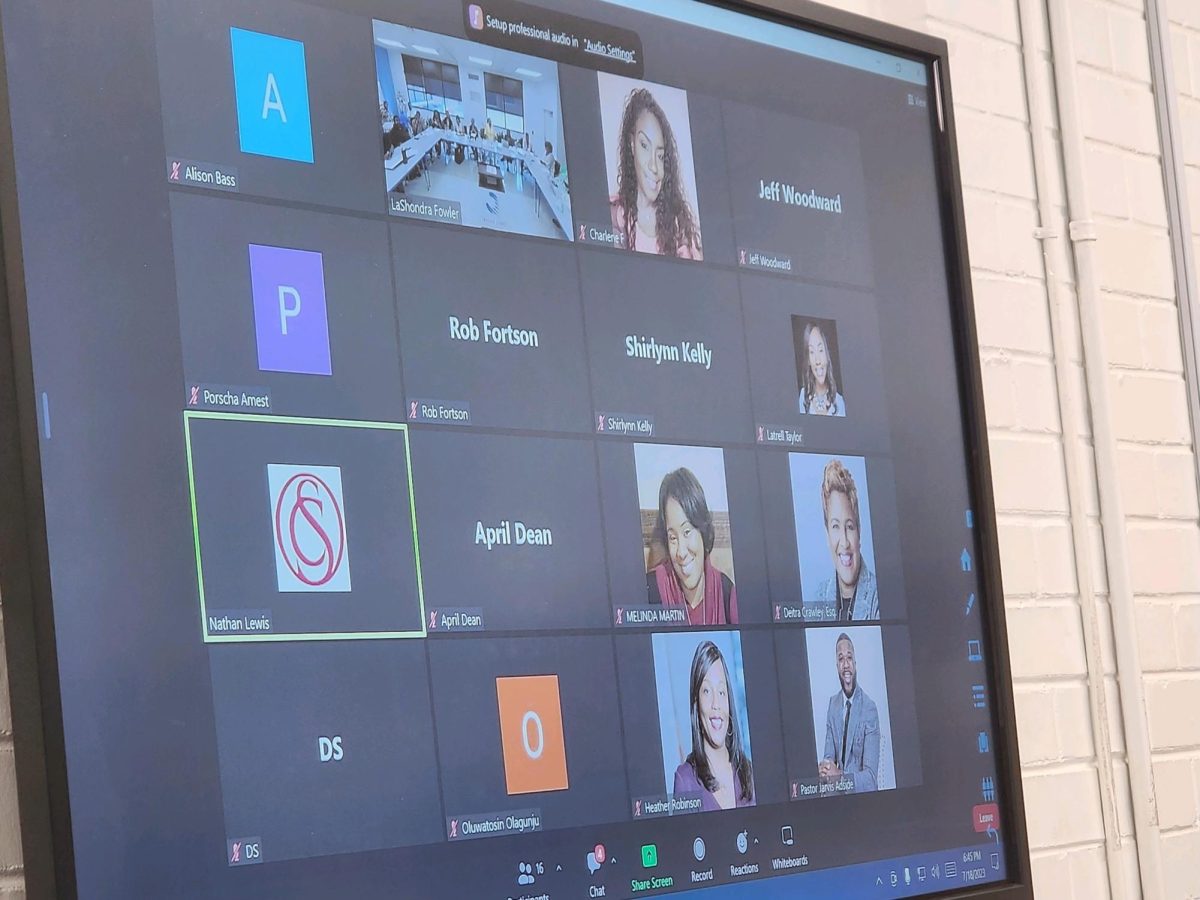 "We are failing the students by not following some of these local and state policies," Diane Freeman, chief compliance officer for Cirrus, said to board members. "Cirrus still has bills that were approved by the board but were not paid."
Freeman said the board sometimes does not comply with its own financial policies and its noncompliance threatens the school's future.
"Cirrus school's staff has worked hard to maintain compliance," Freeman said. "The SCSC ultimately holds our governing board accountable … Failure of a governing board to ensure the school operates in a legally compliant matter" is a threat to the school's charter and its accreditation.
Cirrus Academy is starting its final year of a two-year probationary charter term the State Charter Schools Commission granted it in June 2022. Failure to comply with any stipulations in its charter could warrant termination of the school's charter.
Since opening in 2016, the school's existence has been repeatedly threatened by chronically poor academic performance, shaky financial management and turnover of its leadership.
Those persisting issues have hampered the school's ability to meet terms of its contract with the State Charter Schools Commission that oversees it, according to a trove of documents including state performance reviews and governing board meeting minutes. The stakes are high as the school has one more year to demonstrate its ability to meet the commission's standards.
Earlier this year, the school announced it met the State Charter Schools Commission's academic standards for the first time in its history. The school plans to seek a five-year charter contract renewal from the commission in November.
The school was required to submit a corrective action plan to the State Charter Schools Commission detailing how it plans to address deficiencies and findings of noncompliance noted in the commission's annual performance review of state charter schools.
The school is in the midst of documenting actions it has taken and will take to meet the state's requirements, said Brenda Edwards, director of student services and special education for the school.
"Our concern as a staff is that our governing authority is not committed to our learners," Edwards said. "[Staff] is feeling that we are not supported at all and may lose this renewal, as well as this accreditation."
Director of Operations and Nutrition Wendy Brinson-Grimes voiced concerns about the board's apparent violation of the Georgia Open Meetings Act by meeting June 30 without public notice.
Brinson-Grimes said she had not been provided meeting minutes or a summary of meeting actions, items she is tasked with posting on the school's website in keeping with State Charter Schools Commission requirements.
The fourth and final speaker during public comment was Mamie Rogers, wife of retired Maj. Albert Rogers, who founded the state charter school and was serving on the board at the time of his death in early June.
"I'm here as sort of concerned and interested stakeholder," Rogers said. "I am interested in seeing that the legacy of my husband, which took him 10 years to come to fruition to see that the children in this area thrive and survive. And I just want to see his legacy continue, and I intend to offer whatever support I can to that endeavor."
Many chiefs
The school has gone through at least four different chief financial officers in seven years.
Cirrus had an interim chief financial officer since last June when its former CFO, Stanley Williams, resigned. In place of Williams, the board voted to hire Terence Washington as its interim CFO. Washington, whom Fowler said works for Cross & Dot, previously worked for the State Charter Schools Commission as its financial and operational accountability manager.
In late May, Superintendent Gail Fowler hired CFO Arleen Samuels, who recently retired as CFO for the Macon Water Authority.
Samuels gave the financial report at Tuesday's meeting during which the board voted to approve a contract with Cross & Dot LLC to act as its CFO.
The board paid $10,000 to Macon-based Myers and McRae for it to conduct a nationwide search for a new CFO, Fowler said. The search firm tendered to the board two companies including Cross & Dot.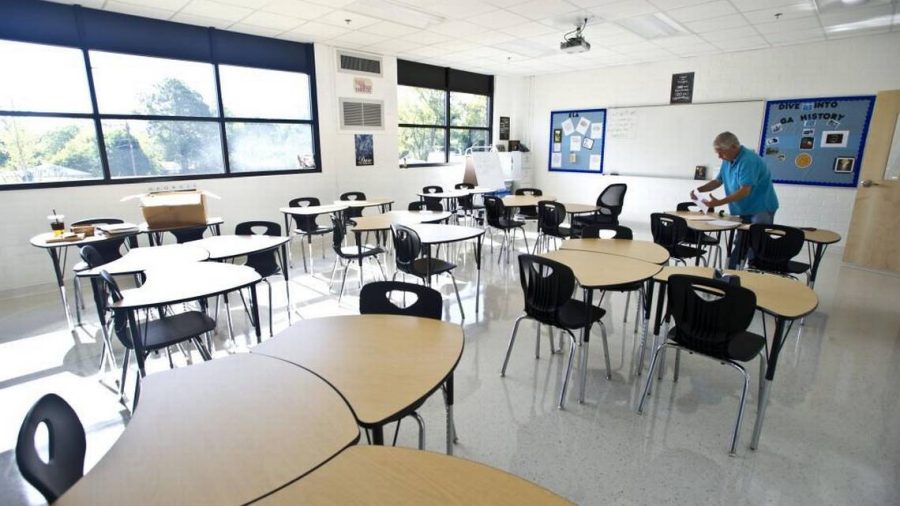 Fowler said she was made aware of two complaints – including one three weeks ago – school employees submitted to the State Charter Schools Commission about the governing board's noncompliance with the open meetings act and board member term limits.
"They have not responded to these people to my knowledge," Fowler said Friday. "We find that to be interesting – something so important."
Asked about the state of the governing board, its newest member and the lack of response to recent complaints to the State Charter Schools Commission, Morgan Felts, the commission's chief executive officer, replied in an email that said, "SCSC staff has responded to all complaints received relevant to Cirrus Academy Charter School."
Fowler maintained no response had been provided as of late Friday.
Governance at Cirrus Academy began to erode earlier this year after the resignations of former board president Sheldon Hart and board member Joe Morris in February.
After Rogers died in June, board membership was down to Lewis, Kelly, Latrell Taylor and Tosin Olagunju. The addition of Frame at the June meeting makes five, the minimum number of board members required, according to its bylaws.
Kelly and Lewis have remained on the board since its inception despite the expiration of their terms in 2019.
"They should have been off three years ago but they kept themselves on," Fowler said.
The governing board voted to enter into a closed-door meeting on Tuesday that lasted about an hour. After the closed-door portion of the meeting, the board voted to approve a tentative contract with Gregg Stevens, who identified himself as a member of the public on the meeting sign-in sheet.
Stevens is the former deputy director and general counsel for the State Charter Schools Commission. The Georgia Charter Schools Foundation lists Stevens on its website as the vice president of new school development.
The board voted to make Stevens its executive director of the board pending the approval of its attorneys. The proposed contract is with Stevens' Atlanta-based company, 21 Cobalt LLC.
Asked after the meeting what Stevens' role would be as executive director of the board, Stevens said, "I heard a lot today about how the board of directors and governing board needed help and that's my job. … I would be a consultant should the contract be executed."
Fowler told Stevens she thinks it's great the board is getting help, but said "we have no idea what this contract is" since Cirrus Academy pays $5,000 annually to Georgia Charter Schools Association to be able to use the training and assistance it offers to member schools.
Stevens invited Fowler to talk about it with the governing board.
To contact Civic Journalism Fellow Laura Corley, call 478-301-5777 or email [email protected].