Ask Mayor Miller: More speed cameras, new housing, Macon in spotlight
Macon-Bibb County Mayor Lester Miller talks about helping the unhoused and the effects of an antisemitic demonstration at Temple Beth Israel
Fresh from the Georgia Municipal Association's annual convention, Mayor Lester Miller said state's leaders are paying attention to what's going on in Macon-Bibb County.
During taping of the July Ask Mayor Miller program, Miller said he was a panelist for GMA discussions on affordable housing and public safety – and Georgia's 537 mayors are listening. (2:40 into video)
Local governments are grappling with providing enough affordable housing in Georgia where the average cost per square foot is $175 to $200, which prices many people out of the real estate market, Miller said.
Not only did the mayor get to tout the new $7.5 million Macon-Bibb County Affordable Housing revolving loan fund financed with American Rescue Plan Act to incentivize construction and offer home improvement loans, but he talked about technological tools recently employed to solve crime, and shared the success of an expanding  community effort to put a roof over the heads of those living on the streets.
"Macon-Bibb County is starting to lead the way with that affordable housing fund," Miller said. "Technology as far as the Flock cameras, the ShotSpotter, the Verkada cameras that we have coming downtown… the Brookdale Resource Center. Now everyone's very excited about what we're doing with the gardens there."
More than 1,000 pounds of fresh fruits and vegetables have been harvested at the Brookdale gardens that serve those without permanent housing.
Miller said the Rethinking Homelessness program is now taking a regional approach through the county's relationship with United Way of Central Georgia. (4:50 into video)
"We're at the very beginning of that. Jake Hall is doing some great things and we started a little Middle Georgia-type of attack on that," he said. "We've been working with Warner Robins. All the things you've seen recently in their area is directly from Macon-Bibb County and our relationship with United Way. "
While Miller said Macon will likely always have challenges with transients due to its proximity to interstates and the Ocmulgee River, the mayor is lobbying for funding of Georgia House Bill 1013 that sets standards for mental health treatment and allows law enforcement to take custody of someone in an apparent mental health crisis and bring them in for evaluation.
Public safety and school cameras
The public safety ranks are filling after two years of incentives and policy changes such as no longer requiring sheriff's deputies to serve in the jail before going to patrol, and hiring part-time officers, Miller said. (13:32 into video)
"The technology that I spoke about is making a real difference," Miller said. "Code enforcement is helping relieve the sheriff's department, some of the lower menial-level duties. So, it actually frees up resources. These school zone cameras have been a tremendous help because now you don't have to have an officer near those schools all the time, and you can still make sure that they're not speeding."
In response to a public comment alleging the school zone cameras are only in lower income school areas, Miller said that is not the case. He has plans to put speed cameras in every school zone and expects to add more in August.
"We targeted the rollout based on the middle and high schools," Miller said. "There's a list of others that are going, including the private schools and some charter school that' you'll see in the near future, but we're waiting on the school system to sign all the documentation necessary to do that."
Miller also pointed to a recent grant from Georgia Gov. Brian Kemp to install license plate-reading Flock cameras.
"So, we're linking all of those things up together. That's going to provide a more safer atmosphere for everyone," Miller said.
Revenue from school camera citations is funding the county's downtown surveillance camera system.
"That's a perfect example of how you can take folks that are disobeying the law, putting our children's life at risk in school zones and taking that minimal fine that they do and putting them into a good cause like cameras and other things to increase public safety and our awareness," Miller said.
Growth and taxes
Macon's projected millage rate rollback of at least five mills also attracted inquiries from other municipalities that are having to raise taxes in this inflationary period, the mayor said. (8:15 into video)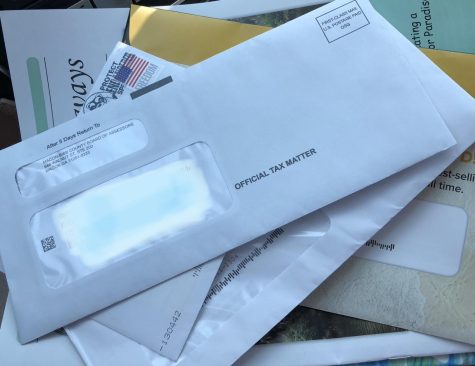 "While everyone else is keeping their millage rate the same or increasing their millage rate, how's Macon-Bibb County been able to cut theirs in almost half while other communities are struggling you now, with values going up. No one's able to still cut their taxes as far as reducing the millage rate," Miller said. "They were all asking questions about that as well."
Responding to a question about the significance of a rollback if values increase to offset the savings, Miller explained that the tax assessor's office sets the values independent of the mayor's budget and projected rollback.
"We have no control over the tax values at all. That's the tax assessor that's based on state law," Miller said. "What I'll say to anyone who makes that comment is that, but for this rollback millage rate, your taxes would be 40% more than what they are. … Most of the residential people have seen a drastic decrease in their taxes."
The tax digest is increasing due to new construction in the community in the past year, he said, and three planned residential developments are progressing in downtown over the next couple of years, including the Macon Housing Authority's workforce affordable housing apartments near Carolyn Crayton Park.
"We've got a new hotel coming, plenty of residents going to be moving in downtown. "There's not just downtown Macon. Although we have about 700, I expect, over the next 18 to 24 months that will be coming downtown, which may help you get another store or marketplace there in that area," Miller said.
Rising in unity
Mayor Miller was at the GMA Convention in Savannah when an antisemitic group protested outside Temple Beth Israel and distributed flyers in downtown neighborhoods and in Warner Robins.  (00:22 into video)
Miller said he believes Macon likely was randomly targeted due to the city's location on the interstate between the group's base in Florida and Atlanta, which saw a similar incidents in Cobb County.
"The FBI and our local U.S. attorney is working hard on that and I think you'll see something more coming in the near future on that," Miller said. "So, we don't want to give them the platform to spill all this hate. So, it was not something we need to just keep going through over and over again. Let the authorities do their job and I think we'll all be satisfied with the results at the end."
Miller said to look at the good that's come out of those hateful episodes.
"What's good about it is people came out in unity and support," he said. "It's a time for our community to come together and celebrate everyone here and the peace and love that we all enjoy."
Ask Mayor Miller tapes monthly at 13WMAZ-TV. Send your questions to [email protected].
– Civic Journalism Senior Fellow Liz Fabian covers Macon-Bibb County government entities and can be reached at [email protected] or 478-301-2976.