What customers don't know about your business can hurt the bottom line
Visit Macon helps local restaurants, stores and attractions market to and capitalize on the growing online customer base
Now that major publications like the New York Times, Conde Nast Traveler and Forbes have put Macon on the map as a tourist destination, Visit Macon wants to help local businesses catch the wave of new visitors and those traveling through on the highway.
Window shopping takes on a whole new meaning in this digital age, and if your online storefront is lacking information, you're likely losing business, said Kim Palmer, a digital marketing specialist.
Six months ago, Visit Macon contracted with Palmer and other travel marketing experts at Miles Partnership to survey the online profiles of all of the city's local businesses on Google, Trip Advisor and Bing.
The company is now offering advice to Macon companies who want to boost their online profile to enhance revenue.
"We're a strategic marketing company working exclusively in travel tourism," Palmer, Miles' Google Program Director told an audience at the Visitors' Center last week. "We're here to help improve the representation of the destination across the major travel platforms."
About 14 % of Macon-Bibb County businesses have yet to claim their free Google Business Profile that provides basic information that helps someone find locations through Google Search and Maps. Searchers want to see your location, hours, products, menus, services, directions, reviews, rating, photos and video.
Tens of thousands of travelers come through Bibb County daily on Interstates 75 and 16, and many could be searching for "restaurants near me" or other specific businesses, such as a tire repair shop. Most of today's travelers use online searches on the road.
"Over 90 % of travelers are using Google at some point in their trip planning process," Palmer said. "Across all products, the content about your business comes from one single data point, which is the business profile."
The goal is to train local business owners how to best use the free tools available to lure more customers. Just as word-of-mouth can work among neighbors, online reviews can boost sales.
As the world recovers from the COVID-19 global pandemic, folks are a bit more cautious and rely on easily available information before deciding where to eat, shop and play – especially when they are out of town, she said.
"A purchase happens when a customer feels confident they will get the service," Palmer said.
In Miles Partnership's studies of more than 150,000 businesses and points of interest in hundreds of destinations, in more than a third of the cases, the completeness of a business' profile was a factor in influencing whether someone would visit.
Through Visit Macon's contract, Miles Partnership will help Macon businesses provide everything possible to make a location more attractive to a potential customer.
Correct spelling online is important as the exact name, address and phone number is critical to the ranking of businesses in search engine optimization, or getting your business near the top of the list of search results, Palmer said.
If business hours are not updated and a potential customer arrives to find a "closed" sign, 73% of those studied indicated they were unlikely to return.
"So, there's a very good chance we're going to lose them as a customer if that's the experience," Palmer said.
If you change hours seasonally, make sure they are updated, she said.
More info is better
Miles' research also shows more information included about a business can help customers decide.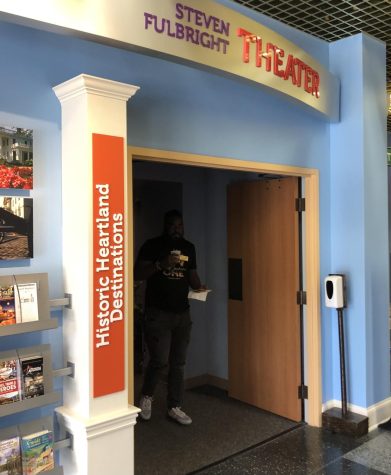 Google has more than 4,000 categories of businesses for an owner to select and add to their profile to help searchers zero in on what they are looking for.  Checking multiple boxes further hones a business identity and increases the chances of a customer finding it.
Adding quality photos to a Google Business Profile also enhances ranking.Posting four to five images a month can increase a business' visibility by 10-30%, Palmer said.
"Only upload photos you know you own the rights to," she cautioned. "Don't use filters and limit edits to brightness, color and saturation."
Do not post a photograph of someone without their approval, and Palmer warns that people in the picture is not always a good idea.
"Interiors without people are preferred. People want to see the room and its scope and scale," Palmer said.
Videos of 30 seconds or less can also be enticing, but shoot images horizontally, not vertically, and avoid seasonal decorations that could appear dated, Palmer suggested.
Posting updates on your profile also can attract more eyes, and event notices often have the best customer engagement, she said.
Since 98% of consumers read reviews for local businesses, having recent submissions can be helpful.
In the event of a bad review, Palmer suggests openly responding to the complaint and offering to communicate offline. Offering a refund or discount in the comment could generate scammers looking for a free meal by complaining.
The Google Business Profile also offers analytics to show business owners how well they are doing at attracting customers and having them call or visit based on the online profile.
"It tracks performance and numbers you can't get anywhere else," Palmer said. "Lots of interesting information. As you update, check performance."
Visit Macon's Director of Marketing Marisa Rodgers urges all Macon-Bibb County business owners to take advantage of the free review of the insight gained from each entity in Miles' recent Business Profile Check-up. For additional tools and support, go to visitmacon.gmbcheckup.com.
"We have that information and can answer individually," Rodgers said. "We're trying to help us, or anyone who needs a little help with tools inside Google, and all of them now, that enhance your presence."
With Macon listed as an optimal tourist destination in multiple national and international publications, Rodgers wants everyone to be ready.
"It's only going to help everything," Rodgers said.
– Civic Journalism Senior Fellow Liz Fabian covers Macon-Bibb County government entities and can be reached at [email protected] or 478-301-2976.