Events in Macon May 4-10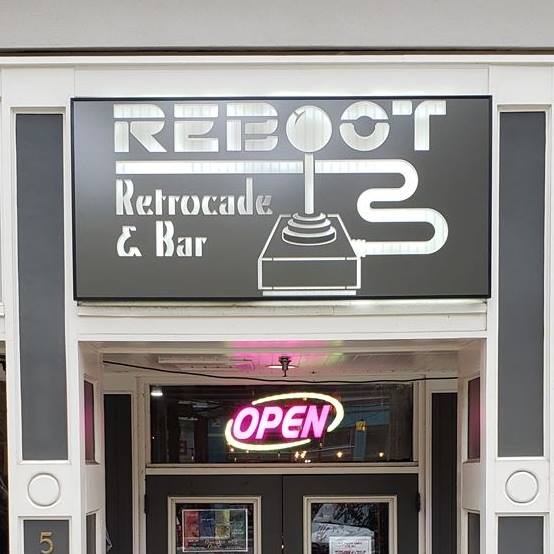 This week in town we have documentary screenings, First Friday, bar crawls and, of course, music. 
Thursday, May 4
Crawl Wars- Downtown Macon Bar Crawl
In this Star-Wars-themed bar crawl, attendees are tasked with finding the broken pieces of the Millennium Falcon before the other team does. Attendees can choose to be a part of the Rebel Alliance or the Empire. The bar crawl starts at Fall Line Brewing Company, where participants will receive a mission briefing, lightsaber, credit pouch, and galaxy map. From there, the competitors will sip on intergalactic drinks and cocktails as they travel throughout downtown Macon to collect all six pieces of the Millenium Falcon.
6 p.m.; $8.75 tickets available at eventbrite.com; 567 Plum St., 31201; (478) 200-1957; falllinebrewingco.com
Friday, May 5
May First Friday
This month's First Friday will have a Family Fun Zone at Third Street park with lawn games, Bootz & Katz playing outside the Bibb Theatre and Star-Wars-themed trivia at Reboot Retrocade and Bar. In addition, there is Artragious performing at the Grand Opera House and a pepper-eating Cinco de Mayo contest at the Hummingbird Stage and Taproom. Check out the First Friday Facebook event page for a complete listing of activities and individual event times. 
Saturday, May 6
Ocmulgee: A Movement screening at the Science & Engineering Building at Mercer University
Mercer's Storytelling for Social Change documentary class will screen their documentary, "Ocmulgee: A Movement" at the Science & Engineering building auditorium. The film follows the movement to have the Ocmulgee Mounds National Historical Park rechristened as a national park. There will be a Q&A session following the film with the film's student creators.
11 a.m.; Free; Mercer University's Science & Engineering building 1501 Mercer University Drive, 31201; mercer.edu
Sunday, May 7
Gabba in the Garden at Society Garden 
The Georgia Allman Brothers Band Association (Gabba) presents an afternoon of music at Society Garden. Five piece psychedelic Southern rock band Good Trees River Band and local blues musician Hughes Taylor will supply the afternoon jams.  
1-5 p.m.; Free; 2389 Ingleside Ave., 31204; (478) 200-0800; thesocietygarden.com
Monday, May 8
Macon Dog Park
Help Fido beat the Monday blues with a trip to the dog park. The Macon Dog Park is an off-leash dog park the size of one city block. There are two areas: one for large dogs and one for small dogs. There are seating pavilions, water fountains (for people and their pups), a stream and agility courses. 
8 a.m.- 9 p.m. (spring and summer hours); Free; 831 Adams St, 31201; (478) 621-6280; maconbibb.us/dogpark
Tuesday. May 9
478 Creatives: Artist Talk with Cedric Smith at M&R Marketing
Cedric Smith is a self-taught painter and a voice for social justice and representation. His work calls attention to the ways people of color are marginalized. Smith will lecture on his work and his process and take questions from the audience. More information available at the 478 Creatives Facebook event page
6-8 p.m.; Free with eventbrite registration; 331 Third St., 31201
Wednesday, May 10
Macon Music Review & Karaoke at Grant's Lounge
In a sort of two-for-one event, Charles Davis & The Velvet Sound cover the classic and deep-cut music that made Macon a rock-n-roll hub. After the show, there also will be karaoke hosted by Fresh Produce's Willy D. 
7:30 p.m. Macon Music Review,9:30 p.m. karaoke; Free; 576 Poplar St., 31021; (478) 746-9191; historicgrants.com