Georgia's bat populations are crashing, but signs of hope emerge in some habitats
A study of Georgia's bats describes which parts of the state provide refuge for at least one species in the face of the ongoing, cataclysmic crash of bat populations in some habitats.
The Georgia report is just part of a much broader effort called "The State of Bats," compiled by a multi-national coalition of government and non-profit researchers. That report lays out how over half of North America's 200 bat species are at risk for extinction in as little as 15 years, many because of a fungus called white nose syndrome.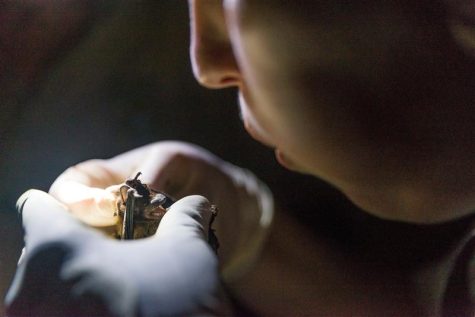 White nose syndrome kills bats in caves. According to the Georgia Department of Natural Resources, it means two bat species, while not driven to extinction, are no longer living in the state.
That includes the northern long-eared bat. It has not been seen in Georgia since 2017 and was recently listed as an endangered species.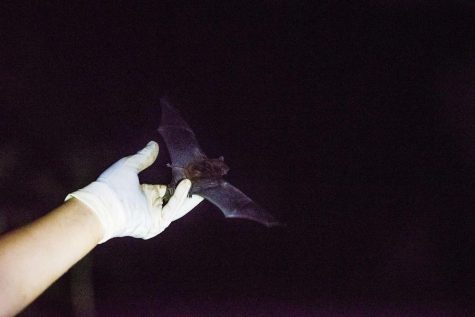 There is hope, however, in places where bats don't rely on caves for daytime roosts.
Researchers from Georgia DNR, the University of Georgia's Warnell School and others recently published their findings in a seven-year study of the tricolor bat. 
DNR biologist Katrina Morris was a principal researcher on the tricolor bat study. She said where the tricolor bat is found in the caves of north Georgia they, too, have been decimated by white nose syndrome.
But, she said, tricolor bats also live across the state in hollow trees, chimneys and other roosts where the deadly fungus does not spread.
"South Georgia could be a really important state for these species in the future," Morris said. "Because, in this case, we may be a stronghold for them."
Bat habitats outside of north Georgia still face real threats from development, agriculture and maybe even just your yard. Morris said encouraging native plants is one thing everyday people can do to help.
"Letting your yard go a little native instead of stuff that's not native, you would maybe think, 'Why does that matter for bats since they eat insects, right?'" Morris said. "Those native plants attract native insects, which bats eat."
Something researchers are keeping an eye on is white nose syndrome where it is beginning to occur in manmade concrete culverts and highway underpasses in areas without natural caves. So far, it has not been associated with bat mortality in those places.
Morris said the types of research that led to the seven-year report on Georgia's bat populations will continue. That includes the Georgia DNR bat roost monitoring program for which anyone may sign up to participate.
—
This story comes to The Macon Newsroom through a reporting partnership with GPB News, a non-profit newsroom covering the state of Georgia.