'We can't build fast enough.' Macon Housing Authority is funding, upgrading affordable housing
Tony Fordham is proud of his kitchen.
It has sleek black appliances and enough space for him to navigate comfortably.
"You got the wood floors, you got the cabinets, refrigerator, stove, microwave, dishwasher. You got the works," Fordham said. "Everything's just nice. I'm being honest: I'm happy as a bowl of chicken."
Fordham, 62, was homeless, living out of his car, before he moved into Davis Homes in east Macon four years ago. It's now called Davis Village.
The housing developments, built in 1972, is a scattered mix of brick buildings – mostly duplexes and triplexes – in the Fort Hill neighborhood between the Ocmulgee Mounds National Historic Park and Fort Hawkins. It was last renovated in 1995, according to Telegraph archives.
The Macon Housing Authority is in the process of gutting each of the 208 apartments and rebuilding from the inside out.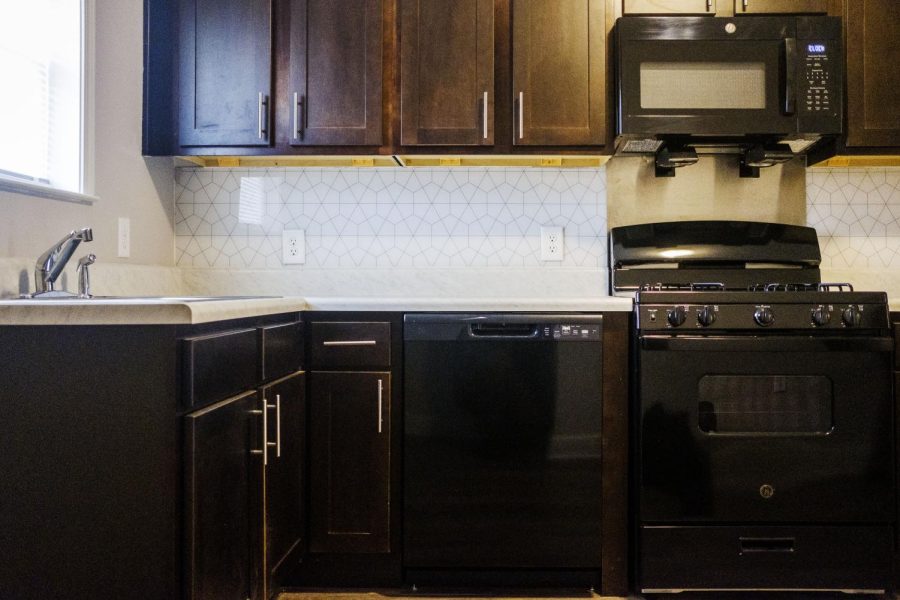 A microwave and dishwasher were not amenities Fordham had before the renovation.
Davis Village Manager Tamis Lewis said she hears fewer complaints from residents now that many of them are living in a freshly finished apartment.
"It's a whole lot more pleasant," Lewis said. "It makes my job a lot more easy."
The rehabilitation work at Davis Village is part of a larger effort by the housing authority to upgrade the tired and aging face of public housing here. Rehabilitation work also is ongoing at Mounts Homes in Pleasant Hill and Murphey Homes near Eisenhower Parkway and Interstate 75.
In recent years, the housing authority demolished two massive public housing complexes – Tindall Heights and Oglethorpe Homes – and rebuilt them so they are indistinguishable from any other residential apartment complex.
"When we started building public housing in the United States, we basically built them all the same," Macon Housing Authority's CEO Mike Austin said, noting footprints of the unvarying red-brick housing developments are unmistakable. The facade renovations at Davis Village aim to change that.
Austin said the authority changed how it pays for renovations and new buildings about a decade ago because of the inconsistency and unpredictability of funding from the U.S. Department of Housing and Urban Development.
The idea is to move away from "public housing" and toward "affordable housing," Austin said. Instead of using Congress-appropriated public dollars from the federal public housing program, the authority is revamping Davis Village through a limited partnership it created as a sort of subsidiary of the authority.
Unlike the housing authority, the limited partnership can seek out low-income housing tax credits for corporations, investors and other sources to help build the capital needed for developments and renovations.
It works like this: a corporate bank would get a break on its annual taxes if it loans money to the limited partnership to help it build or renovate a public housing development.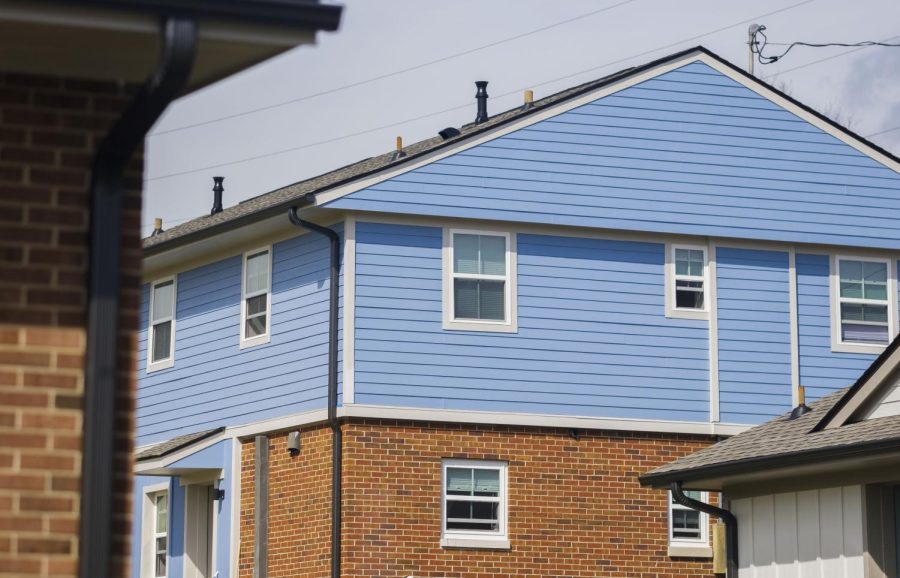 "Developers must bring cheap or free money to the table – this is the only way owners/managers can keep the rents affordable and expenses in check," Austin said.
A tenant's rent is determined by a formula and based on their income, but the most rent tenants could pay is $636 for a one-bedroom, $727 for a two-bedroom and $925 for a three-bedroom, Austin said. Most tenants pay 30% of their income and a subsidy from HUD covers the remainder of the rent.
Though affordable housing is cost-effective for the people who live in it, it is not affordable to build or maintain. The housing authority's revenue is capped because its rental income is fixed but its expenses are not, Austin said.
The total development cost for Davis Village is $45 million, which works out to about $230k per apartment and $175-$250 per square foot, Austin said. That cost includes materials and labor, new plumbing, new heating and cooling systems and new electrical systems plus legal and engineering work.
"That's really reflective of what's going on in the whole market," Austin said.
"Construction prices are up. Labor shortages contribute to increased prices as well as supply chain issues. But that's just the world we live in right now."
'We can't build fast enough'
When Gwendolyn Hurst learned the Macon Housing Authority was building new affordable housing for seniors-only on the north side of town, she set out on a mission to make it her future home.
Hurst said she was on the way to the Food Depot on Northside Drive one day and noticed land being cleared on a 2.5 acre lot the housing authority purchased in 2019. It would be the future site of Northside Senior Village Apartments, a 72-unit complex for seniors.
"I was faithful about trying to get me an apartment over here," Hurst said to a crowd gathered in late January for a ribbon cutting ceremony at the new apartments.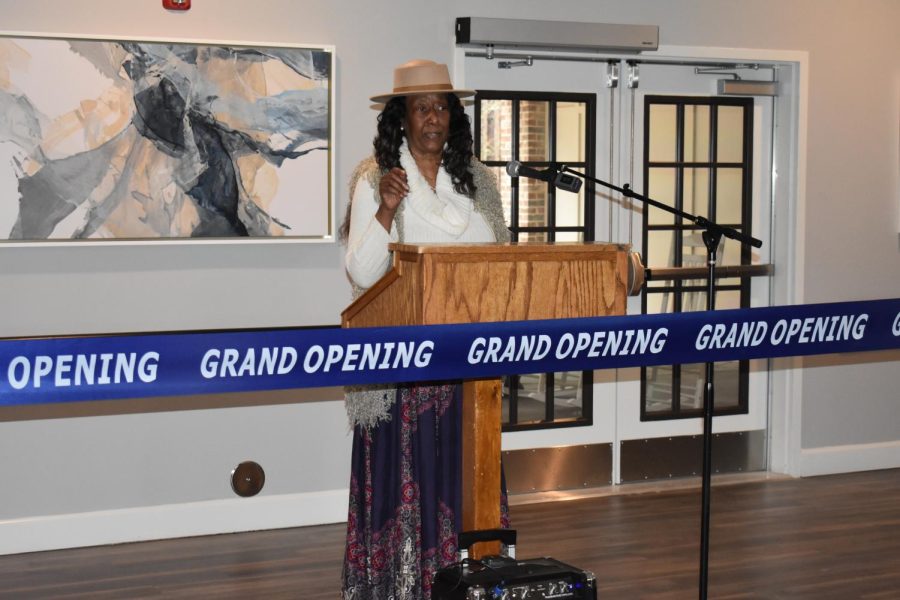 Hurst called Austin and the housing authority religiously over a four-year period to check on when it might start accepting applications for residency.
It took patience and persistence, but Hurst finally moved from the senior housing at 2009 Vineville Ave. to the new senior digs on Northside Drive.
"It's just a beautiful location," Hurst said. "They treat us like kings and queens over here."
The $15.5 million housing development was developed using tax credits and other sources, Austin said. That works out to about $254k per apartment.
Rent is based on a formula depending on income, but in any case is no more than $732 monthly.
When the ribbon was cut for the grand opening, the Northside Senior Village was already fully occupied with dozens on a waiting list to live there.
There are only 37 units of affordable housing available for every 100 extremely low-income Americans, according to a 2022 report from the National Low Income Housing Coalition. Federal housing assistance only serves a quarter of those who qualify and the need and number is increasing, according to the report.
The housing authority has not had a centralized waiting list for housing in nearly a decade, Austin said. Each development's waiting lists are maintained individually. Austin said he tells people who call to ask about vacancies housing to call around and "get on any list you can."
"Almost all of our properties have waiting lists," Austin said. " I probably get a call a day. If I get one, the managers get 10."
Even so, Austin said he expects the waiting list for Davis, Mounts and Murphey Homes will open again later this summer once more units are renovated.
"We can't build fast enough," Austin said. "Anything we can do in Macon, we do, obviously because we're here in Macon. But with the tax credit program, sometimes because it's so competitive … we'll go somewhere else."
The housing authority plans break ground soon on affordable housing developments in Columbus and Rome.
Later this year, Austin said he expects the authority will break ground on a new three-story affordable housing developments, Peake Point, behind the Lowe's and Walmart on Zebulon Road. The development, as approved by the Macon-Bibb Planning and Zoning Commission in 2021, will include 10 one-bedroom apartments and 50 two-bedroom apartments.
To contact Civic Journalism Fellow Laura Corley, call 478-301-5777 or email [email protected]
Leave a Comment