Macon's deadliest streets: Two roommates die months apart crossing same busy road
When Henry Young III heard his girlfriend, Audrey Michelle Mack, had been hit by a car, he ran down Pio Nono Avenue to check on her.
For Young, the same gut-punching heartbreak would happen twice in a span of less than eight months.
Mack and Stephanie Renee Glover had been roommates in a house on Mason Street, a block from where they were both killed in separate crashes.
Young had been courting both women who died while crossing the same stretch of Pio Nono Avenue between Anthony Road and Eisenhower Parkway.
Mack was killed last summer and Glover died earlier this month.
"I ain't let them go yet. Neither one of them," he said.
Young remembers clearly the night of May 30, 2022, and how he ran to retrieve a pair of Mack's black and yellow loafers from the asphalt along Pio Nono Avenue at Carroll Street.
"I go pick up the shoes like I'm going to go put them on her like Cinderella," Young said, as if "maybe she's gonna come back to life."
But Mack, 52, was already dead. The driver or drivers who hit and killed her did not stop.
Police ordered Young to drop the shoes because they were part of a crime scene.
Young said he works as a freelance car mechanic on a stretch of Pio Nono on a hilltop lined with beauty stores, tax services, fast food joints and gas stations.
Mack was his helper and his girlfriend. Both are Army veterans.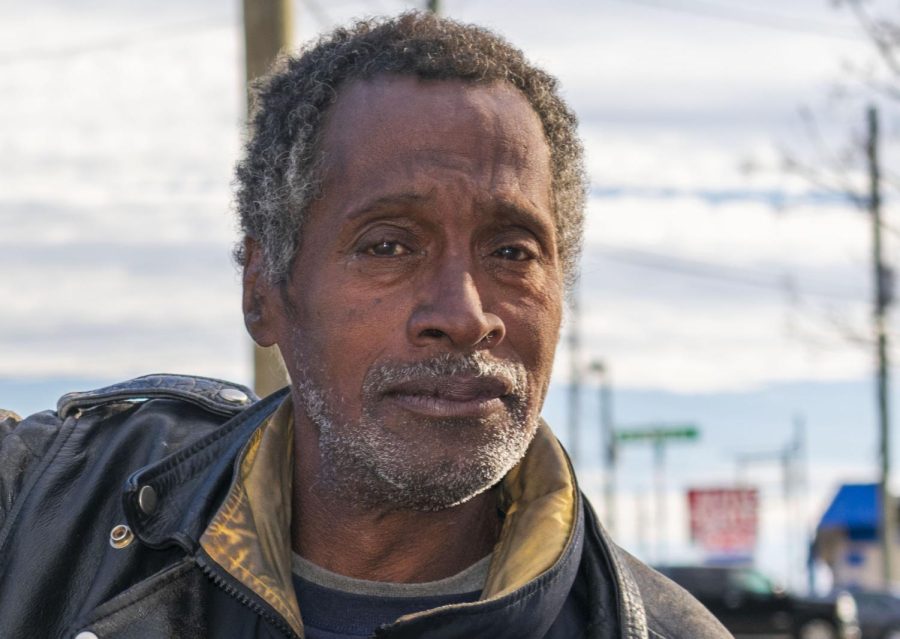 "She was the first thing I saw in the morning and she also was the last thing I saw at night," Young said.
Now, every day, as Young crosses that same stretch of road on foot, he says to himself, "Audrey, I'm not fixing to join you. Because I told you to stay out that road and you wouldn't do it."
By the end of 2022, Young was courting Glover, whose nickname is Steph.
Glover had started helping Young with mechanic work when she wasn't working shifts at McDonald's down the street.
On Jan. 20, Glover was hit by a car and killed at Pio Nono Avenue and Dent Street.
Her body was lying on the asphalt, barely 10 yards from where Mack died, according to Bibb County sheriff's reports.
"Me and Steph had just started getting tight," Young said. "I had just started falling in love with her. That was gonna be my next girl."
Glover's death was the first pedestrian fatality in Macon this year. In 2022, there were 17 pedestrian deaths, including Mack's and the deaths of two bicyclists.
In October, between the deaths of Mack and Glover, Young said he was also hit by a car just a couple hundred feet from where the two women were killed. He said he was not hurt and did not want to call the police because he didn't want to make any trouble.
Asked what could be done to make Pio Nono Avenue safer, Young said lowering the speed limit.
"They treat this road here just like a racetrack," Young said.
Pio Nono Avenue 'Ain't nothing to play with'
The stretch of Pio Nono Avenue, namely between Harris Street and Anthony Road, is a known death trap, neighbors in the area said.
"That place out there ain't nothing to play with, Pio Nono Avenue," 80-year-old Mack Patterson said from the porch of his home on Carroll Street.
His neighbor and friend, Alton Coates, was visiting on a recent Friday. The men spoke fondly of the women who died nearby.
"Both of them was our friend who got killed out there," Coates said.
Coates thinks adding more street lights could help.
"That's the way most of them get hurt, it (is) at nighttime or late in the evening when people can't see you especially if you're wearing dark clothes," he said.
A hill limiting sight distance, poor lighting and speeding drivers are all likely factors that contribute to the deadliness of that stretch of Pio Nono Avenue.
Pio Nono Avenue is among the county's deadliest hotspots for pedestrians. Other treacherous places for people on foot include Gray Highway, Eisenhower Parkway and Emery Highway.
That said, Pio Nono has a well-documented history of other fatal episodes along its 5-mile stretch through town.
Mack and Glover are not the only ones to be killed in the 800-feet stretch of road on a hilltop between Harris Street and Anthony Road.
Richard Smith was hit by a car at Harris Street and Pio Nono Avenue on Oct. 21, 2020. Smith, 65, died in a hospital from his injuries 11 days later. Records related to the fatality show the investigation stopped after the initial crash report.
Antonial Jonteé White was killed by a hit-and-run driver while walking his dog across Pio Nono Avenue and Carroll Street on Aug. 23, 2015. White was the victim of a hit-and-run driver. He died in nearly the exact spot where Mack was killed seven years later.
The sheriff's office's traffic fatality investigators interviewed witnesses and gathered enough evidence for a grand jury to indict Edward Whatley Stroud in September 2018 on charges of first-degree homicide by vehicle and felony hit-and-run in White's death.
Stroud pleaded not guilty in January 2019. The case was twice continued that year because, according to court filings, the Georgia Bureau of Investigation had not completed a tire mark analysis.
In June 2022, a Macon Assistant District Attorney decided not to prosecute the case due to insufficient evidence, according to court records. It was unclear whether the tire analysis was ever completed. The court filing indicates the decision was reviewed with White's family members.
To contact Civic Journalism Fellow Laura Corley, call 478-301-5777 or email [email protected]
Leave a Comment