We need your help to pick the next question to investigate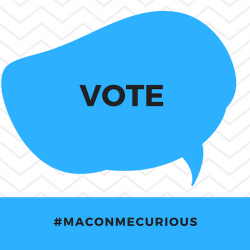 The question submissions coming into Macon Me Curious are keeping our staff and partners busy. Our partners at The Telegraph want your help to decide which question to investigate next.
How does it work? The public will have seven days to vote on which question they'd most like the Telegraph to investigate, and they will answer the winning question.
Vote for your favorite question below and spread the word to your family, friends and social networks to vote, too!