Events in Macon for the week of July 28-August 3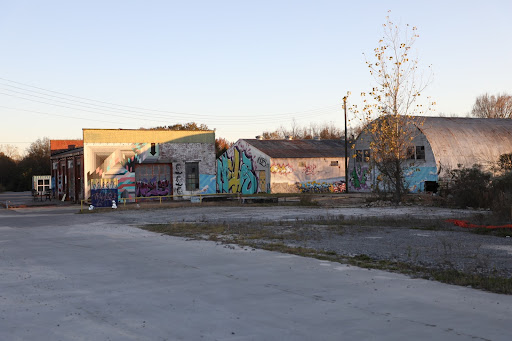 Put on your boogie shoes, Macon because this week is all about music. We have jazz, hip hop, indie, and music as relaxation therapy all over town this week. 
Thursday, July 28
Celebrating Macon Magazine's "The Music Issue" at Grant's Lounge
Macon Magazine recently published a specially themed "music issue" highlighting Macon's music scene. On Thursday at Grant's Lounge, you can hear why Macon's music scene is so vital, plus (!) there will be a songwriter in the round conversation. 
5 p.m.; Free but ticketed admission at seetickets; 576 Poplar St, 31201; historicgrants.com; (478) 746-9191
Sound Bath at Triangle Arts
Attention hippies and Earth moms, Triangle Arts is bringing a sound bath event to their Lower Elm Street location. A sound bath is an immersive listening experience where the sounds of drums, chimes, and sound bowls "wash" over listeners. This vibrational sound experience is said to reduce stress and will leave attendants feeling refreshed. People are encouraged to  bring anything that would make them feel comfortable as we will be laying on the floor (mask, yoga mat, blanket, pillow, water, socks, etc.)
5 p.m.; $20 tickets available at eventbrite; 206 Lower Elm St., 31206; triangleartsmacon.com; (404) 919-5980
Saturday, July 30
Bragg Jam
Bragg Jam, Macon's signature music event is coming this Saturday. Headliner Tank and the Bangas lead the 29-band Concert Crawl over seven venues. New this year is the Hip Hop showcase including performers African Americana and Bob Lenon among others. For the little Brag Jammers, there is the Arts & Kids Bragg Fam event, which will be held from 9-11 a.m. in front of the Georgia Sports Hall of Fame Saturday morning. Bragg Fam will have a DJ, bounce houses, and arts activities for kids. 
Bragg Fam: 9-11 a.m; Free; 301 Cherry St., 31201; braggjam.org; (478) 752-1585
Concert Crawl: 5:15 p.m.- 1 a.m.; VIP tickets $150, Advance General Admission $40, Day of General Admission $45; 665 Poplar St., 31201; braggjam.org
Sunday, July 31
Jazz in the Courtyard
Ken Trimmins and the Quiet Storm play in the courtyard of the Douglass Theater at this free event. Bring a chair and get ready to tap your toes in the courtyard during this popular summer event. 
7 p.m.; Free; 355 Martin Luther King, Jr. Blvd, 31201; douglasstheatre.org; (478) 742-2000
Sip and Shop at Fall Line Brewery 
Fall Line is bringing together 14 boutiques such as Moonstruck Soul, Babe Revival, and Head Over Heels for their first ever Sip and Shop. The featured shops will have a variety of women's clothes, shoes, accessories, and gifts. Alcohol will be available for purchase. Just Tap'd will be providing charcuterie boards as well. 
Noon-5 p.m.; Free; 567 Poplar Dr., 31201; falllinebrewingco.com; (478) 200-1957
Monday, August 1
Ocmulgee Archaeological Society August Meeting at Fort Hawkins
The Ocmulgee Archaeological Society presents authors Christopher R. Lawton and Randy L. Reid at this public event. They will discuss their book "Seen/Unseen: Hidden Lives in a Community of Enslaved Georgians." There will be a limited amount of books for purchase and autographs. Purchases must be made in cash only. 
6:30 p.m.; Free and open to the public; 736 Emery Highway, 31217; forthawkins.com; (478) 742-3003