Events in Macon for the week of July 7-14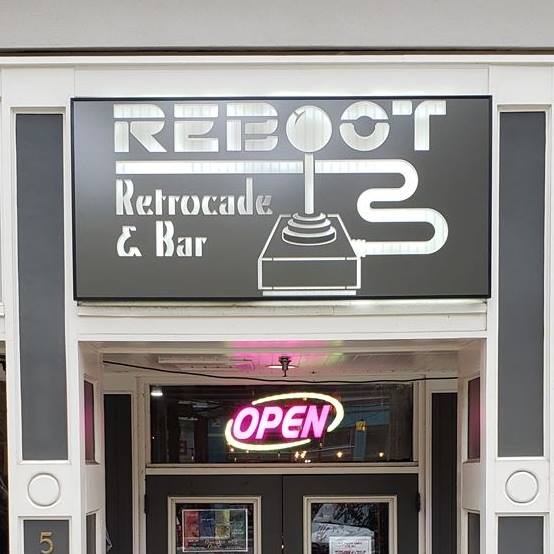 There are some wonderful events in town this week. From musical benefits to pretend beaches to so many food trucks it will make your head spin, below are nine reasons to put Netflix on pause this week and get out on the town. 
Thursday, July 7
National Dive Bar Day at The Hummingbird
A good dive bar, with its smoke-filled air, poor lighting, cold beer and rock music is truly a thing to be celebrated. The Hummingbird, Macon's favorite dive, is celebrating National Dive Bar Day with $1 Pabst Blue Ribbon beer, $2 well drinks and $2 domestic beers. 
4 p.m.- 2 a.m.; Free; 430 Cherry St., 31201;  thebirdstage.com; 741-9130
The SpongeBob Musical Benefitting Daybreak
The hit musical based on the wildly popular Nickelodeon show about an optimistic sponge and his high energy pals finally comes to Theater Macon. Thursday's showing is a special benefit with 100% of that performance's proceeds going to Daybreak, Macon's day shelter and service provider for Macon's homeless. In case you can't make the benefit, the show continues to run until July 23.
8 p.m.; Admission $25: 438 Cherry St., 3120; theatermacon.com; to reserve tickets for benefit show, contact Daybreak at 216-9119 or Steve at 477-4571  
Friday, July 8
Tarantino Trivia and Cosplay at Reboot
At one time did you own the ubiquitous "Reservoir Dogs" poster? Were you first in line to see "Inglourious Basterds"? Do you know what they call a Quarter Pounder with Cheese in Paris? Then Reboot's trivia night might be right up your alley. Come dressed as your favorite Tarantino character and enjoy themed drinks and prizes. 
9 p.m.; Free; 18 and up; 566 Cherry St., 3120; rebootmacon.com; 621-4861
Beach Bash at Fall Line Brewing
Can't make it to the beach? Well, Fall Line Brewing is bringing the beach to Macon. From July 8-10 Fall Line is converting their beer garden to a beach (but without the annoying sand) complete with tiki torches, dozens of giant inflatables and beer slushies. There will be special vendors and activities all weekend including beach yoga on Saturday and a reggae band on Sunday. Kids are welcome!
July 8-10; Free; 567 Plum St., 31201; falllinebrewingco.com; 200-1957
Saturday, July 9
Picnic in the Park: Food Truck Festival at Carolyn Crayton Park 
It's a fact of life that food purchased from a truck just tastes better. If you are a fan of food trucks too, then mark your calendars for Picnic in the Park. There will be over a dozen food trucks serving everything from vegan soul food to Cuban food to wine slushies. There will also be a Kid's Zone with a foam pit, a planting lesson from the local 4-H extension group and lawn games. Make sure to stick around for live music from Trombone Love. Pop-up tents, picnic blankets and lawn chairs are encouraged. 
11 a.m.- 4 p.m.; Free; 150 Willie Smokie Glover Drive, 31201; maconbibb.us/recreation; 219-2001
Guided Hike at the Ocmulgee Mounds
Join a ranger for a one-mile hike as they take you on a guided hike through the park where a Mississippian village once stood. Learn more about the village layout, structure, and Mississippian way of life. Make sure to light layers, wear close-toed shoes, and bring lots of water, sunscreen, and bug spray. Meet the ranger outside the front entrance of the park visitor center prior to the hike. Masks are required regardless of vaccination status indoors and on crowded trails. 
8:30-9:30 a.m.; Free; 1207 Emery Highway; nps.gov/ocmu; 752-8257 x 222
Sunday, July 10
The Macon Film Guild Presents: "Montana Story" at The Douglass
"Montana Story" centers on two estranged siblings who come back to the ranch they knew and loved, and in doing so, have to confront a deep and bitter family legacy. This rated R modern western was directed by duo Scott McGehee and David Siege and received an 87% critical score on Rotten Tomatoes. There will be a discussion after the 2 p.m. show.
2 p.m., 5 p.m. and 7:30 p.m.; Admission $5; 355 Martin Luther King, Jr. Blvd. douglasstheatre.org; 742-2000
Wednesday, July 13
French Fry Fight
Wednesday is National French Fry Day and Macon will be celebrating with a french fry fight. Local restaurants such as Biddy's, Felicia's Cake Factory and others will be featuring french fry specials for people to vote on. The restaurant with the most votes wins the French Fry Fight trophy. 
Times and locations vary by restaurant. We recommend calling ahead.
Clockwork Comedy Presents Mark Viola at Historic Grant's Lounge 
Mark Viola brings mid-week laughs to Grant's Lounge with his views on lost loves and hard times.
8-10:30 p.m.; Admission $10; 576 Poplar St., 31201; historicgrants.com; 746-9191