P&Z: Veteran sheriff's deputy plans new downtown jazz venue
Macon-Bibb Planning & Zoning Commission approves two event centers, new auto repair shop on Riverside
Cedric Penson carries a gun and a badge as a lieutenant in the Bibb County Sheriff's Office, but his near lifelong dream is to have his own jazz venue.
Monday, Penson came closer to that reality after securing approval from the Macon-Bibb County Planning & Zoning Commission to turn the old Ben's radiator shop at 753 Martin Luther King Jr. Blvd. into a haven for a mature clientele.
"Music has always been a passion of mine, believe it or not, even when I was in elementary school," Penson said. "I wanted to be a trumpet player and I was always fascinated, had the idea that I wanted to own my own place where I could play my own music. Seems like the older you get, the places that you can go and hear that kind of music is far, few and between."
He plans to cater to the 40-and-over crowd, but won't exclude others, Penson said.
Last week, the Design Review Board approved the exterior modifications to the nearly 6,500 square-foot-building built in 1946 that will include new windows and outdoor seating.
P&Z approved the use of the property to allow alcohol, food service and live music, but Penson must secure written approval from neighboring businesses to share parking. He plans to be open from 5 p.m. until midnight with seven employees.
Board member Gary Bechtel was worried about pedestrian safety if Penson secures a parking lot across the street.
"This is a state highway that can be quite busy. Are you going to have anybody on your staff trying to get patrons up to the crosswalk?" Bechtel asked Penson, who said he plans to have off-duty sheriff's deputies working security.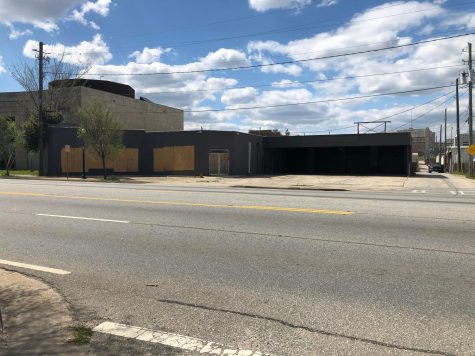 Penson, who grew up in Atlanta, moved south to join the Macon Police Department around 20 years ago.
After specializing in investigating gangs and violent crime, Penson is developing his "exit strategy" as he doesn't plan to spend another 20 years on the force. He does intend to put his public safety experience to good use as he strives to create a successful business so he can leave something to his children, who have even volunteered to wash dishes, he said.
"Having to work in areas where we have to regulate some type of club atmosphere, you just kind of get that knowledge of what should and should not be," Penson said.
He was a lead investigator in the Wings Café shooting that killed three and wounded three others in 2014 on Bloomfield Drive.
When searching for a location, Penson said it was important to him to extend the entertainment sector beyond the core of downtown.
"I believe downtown exists in just more than two streets," Penson said.
He's hired Stafford Builders & Consultants to renovate the building which he hopes to open as "Pressure" within a year.
He again drew on his law enforcement background when naming the establishment  that he's been seriously planning for about a dozen years.
"Pressure came from just all the days of just those hard cases, those hard moments, the pressure we're up under," said Penson, who now works on the Sheriff's Response Team. "You hear the term apply pressure. What we'd like to say is receive it, accept it, apply it. That's kind of how we deal with our cases."
He wants Pressure to also be a place where folks can ease the stress in their life, hang out, have some good food and listen to some great music in a homey atmosphere.
"Some people say it's not fancy enough, not glamorous enough, not eye-catching, but my kind of place is going to be that kind of place that's just simple," Penson said. "I believe when you go too fancy, you kind of distance yourself from a lot of people and I want to keep it simple."
Event venues approved
P&Z also approved two event venues during Monday's hearing.
Kori McDaniel, who told zoning board that she and her husband work in law enforcement, said she has no desire to be able to serve alcohol at Belle Haven Event Venue at 2733 Sheraton Drive overlooking Interstate 75.
"Although Macon offers an array of wedding venues, Macon has a shortage of affordable spaces to host other common celebrations and gatherings," McDaniel said in her application.
She plans to hold baby showers, birthday parties, workshops, conferences and other events in the 2,650 square-foot-space in the office complex.
McDaniel allayed the board's concerns about disturbing other tenants on the property by saying the landlord is in the adjacent space and there aren't many active businesses currently in those nearby offices. No one spoke against the proposal which passed unanimously.
She plans to be available for rentals from 8 a.m. to 10 p.m. Monday through Thursday, from 8 a.m. to 10 p.m. Friday and Saturday and from 8 a.m. until 9 p.m. on Sunday.
Janice Jenkins came with a similar proposal for the old Mia's Health Food store at 3101 Vineville Ave.
After running a similar business in Bloomfield, Jenkins wants to move the suite next to the Vineville Beverage and Cigar Shop.
Jenkins does not plan to provide alcohol, but will allow caterers to serve adult beverages for bridal showers or other events, but no cooking will be done on site.
The landlord is ready for her to sign the lease, she said.
"Good for you coming here before signing the lease," P&Z board member Josh Rogers said.
Jenkins plans to make the 2,250 square-foot-suite available for rent between 9 a.m. and 8 p.m. Monday through Sunday.
The commission approved her conditional use application.
Auto body shop to replace old dealership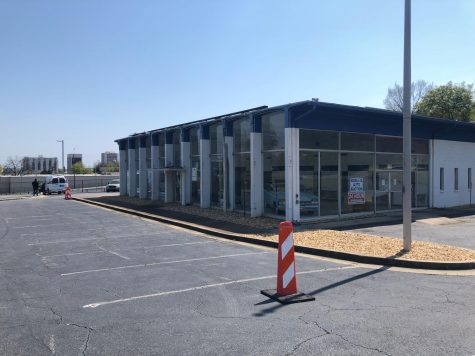 P&Z also approved tearing down the old Lamar Pontiac showroom at 1090 Riverside Drive to make way for a new Five Star automobile body shop across from Rose Hill Cemetery.
Bill McLees of WM2A Architects told commissioners the plans call for two buildings to house a the new body shop and a separate paint facility.
The commission approved the new use for the property and agreed to a variance from the right-of-way to allow traffic flow around the new buildings.
Other items approved:
112 Broadway – Exterior modifications approved for the new storage units going in the old Telegraph building. The Design Review Board recommended the changes that could include new steps and a ramp off Riverside Drive and new windows.
523-535 Poplar St. – Off-street parking approved for Talmadge Stuckey's properties near the corner of Third Street.
154 Lamar St. – Exterior modifications approved to replace windows, roof and make landscape modifications for the house in the Vineville neighborhood.
599 Martin Luther King Jr. Blvd. – Fence approved to secure vehicles belonging to WGXA employees at the corner of Plum Street.
– Civic Journalism Senior Fellow Liz Fabian covers Macon-Bibb County government entities and can be reached at [email protected] or 478-301-2976.