Just Curious: What are Macon's lowest and highest recorded temperatures?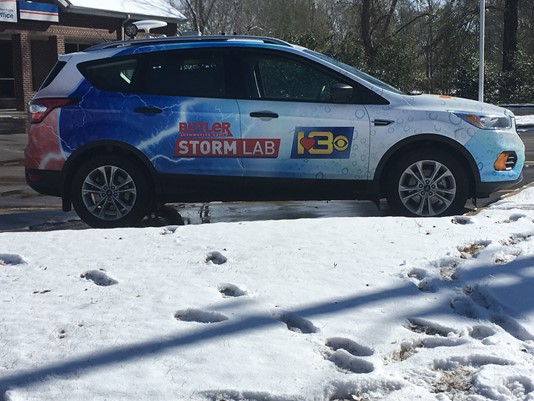 This report has been contributed by Thais Ackerman, a student from Mercer University's Center for Collaborative Journalism.
Temperatures are getting back to normal January weather in Macon after a week of shifting conditions.
Last Tuesday night and Wednesday morning, the city experienced temperatures as low as 17 degrees.
A few days later, it reached a warm 73 degrees on Sunday.
Bibb County received about one inch of snow on Wednesday morning.
As temperatures continue to fluctuate each day, we were just curious:
What are the coldest and hottest temperatures Macon has ever encountered?
WMAZ's Chief Meteorologist Ben Jones says the hottest recorded temperature for Macon is 108 degrees.
During summer of 1980, the city of Macon reached its hottest point for the first time on July 14.
The temperature repeated itself 32 years later when Macon was recorded to be 108 degrees twice again in 2012 on June 30 and July 1.
Macon's lowest temperature ever was recorded about 33 years ago on January 21. It was -0.6 degrees.
This article originally appeared here.