Just Curious: Who is Tom Hill Sr.?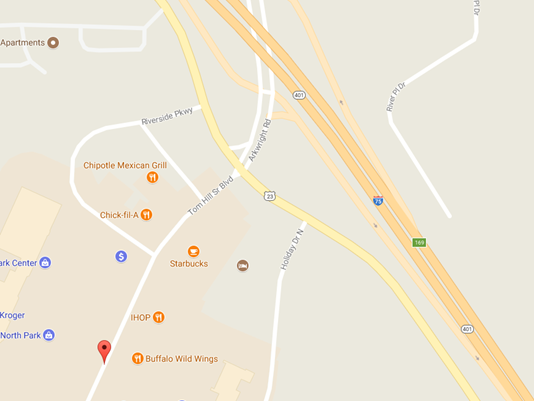 This report has been contributed by Jayla Moody, a student from Mercer University's Center for Collaborative Journalism.
A number of Central Georgia residents pass through, shop, eat and live off of Tom Hill Sr Blvd.
We were just curious: who is Tom Hill Sr.?
Mercer University Research Services Librarian and Humanities Coordinator Kristen Bailey spent some time on Ancestry.com and pinned it down.
Tom Hill Sr.'s full name is in fact Thomas Hiram Hill.
He was born October 5, 1895 and lived in Bibb County, Georgia until his death in October of 1986.
According to the 1940 census, Hill was a dairy farmer and a cattle dealer.
He was married to Lois Tharpe Hill and had four children, one girl and three boys: Juilia, Tom Jr., Louis and Morroe. Hill was also in the United States Navy.
He was drafted in 1917 and served during World War I. He served in the Navy in WWI as an Apprentice Seaman, a Seaman Second Class and eventually a Quartermaster Second Class.
He trained in Rhode Island, worked on a ship based out of New York, worked at the Naval Air Station in Pensacola and then on a boat out of New Orleans.
Bailey says he was honorably discharged in February of 1919.
"His father, William Ellis Hill, was also a farmer, as was William's father, T. H. Hill," Bailey said. "He owned his own home (worth $1500 in 1940). He had a 2nd year high school level of education, and he was apparently stout and average height, with brown hair and eyes (as of 1917)."
Bailey says she was unable to figure out why the street was named after Tom Hill Sr., but she thinks it was done by a family member in his honor.
She found that one of his sons, Tom Hill Jr. was also a veteran who served in World War II and his grandson, Tom Hill III is a real estate agent.