First ever fashion week is coming to downtown Macon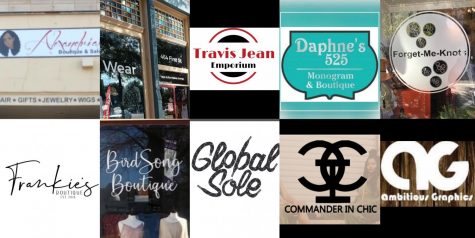 Milan. Paris. New York. Macon. All of these cities are now home to a fashion week. 
A few downtown retailers reached out to Kaitlynn Kressin, owner of Fall Line Brewing Company, about how non-restaurant companies could be more involved in special events downtown. Kressin suggested a Fashion Week with dedicated events and the possibility of winning a shopping spree. 
"We've hoped that it just brings a lot of traffic during that week to show all the really great retailers for apparel and fashion and jewelry in downtown," Kressin said. 
Emily Hopkins, NewTown's director of place and Main Street Macon manager, plans that Fashion Week will highlight the boutiques and hopes to attract more retail customers. 
"Because one of the things about downtown is that people know it as a dining destination. We have over 50 restaurants," Hopkins said. "But we're really trying to highlight the other types of businesses that we have in our downtown area."
Macon Fashion Week will run from July 18-24 with custom 'passports' for interested people. Passports are free and can be received from the participating retailers, NewTown Macon, or Fall Line Brewing Co. Passports will also be given out at The Market on Sunday July 18 from 11 a.m. to 3p.m. 
According to Hopkins, Passports are then stamped by the boutique and apparel stores once visited. Although no purchase is necessary to receive the stamp, it is highly advised. 
"Even if you go in with no intention to purchase, you may find something there that you didn't realize that business had or offered. And you might come back at a later time to come and check them out," Hopkins said. "Or you may see something that you know, your friend or relative really would love and you can let them know about it."
Once the passport is fully stamped, it can either be turned in through NewTown's office or photographed and emailed to [email protected] by 5 p.m. Monday July 26 for a chance to win a $500 downtown shopping spree sponsored by Fall Line Brewing Company. The winner will be announced on July 27.
According to Kressin, there will also be two events hosted during the Fashion Week– Haute Happy Hour and Fashion Night Out. 
Haute Happy Hour will take place Friday July 23 from 4-6 p.m. where local bars and restaurants will have happy hour specials while customers shop around the area. 
Another event will be Fashion Night Out where the participating stores will stay open later offering styling sessions, trunk shows, and more. You can participate in the Night Out on Saturday July 24 from 5 p.m- 8p.m.
For more information and updates on the fashion week, check out NewTown Macon's Facebook page. 
Here are the participating  stores :
Alexandria's Boutique and Salon– 371 3rd St, Macon, GA 31201
Ambitious Graphics– 584 Poplar St, Macon, GA 31201
BirdSong Boutique– 482 1st St, Macon, GA 31201
Commander in Chic– 446 Cotton Ave. Suite 1, Macon, GA 31201
Daphne's 525– 420 Cherry St, Macon, GA 31201
Dot's Forget Me Knots– 623 Cherry St, Macon, GA 31201
Frankie's Boutique– 552 Cherry St, Macon, GA 31201
Global Sole– 586 Poplar St, Macon, GA 31201
Travis Jean Emporium- 522 Cherry St, Macon, GA 31201
WEAR. Your Dollar Makes Change– 464 1st St, Macon, GA 31201