NewTown Macon releases 2021 Downtown Diversity Initiative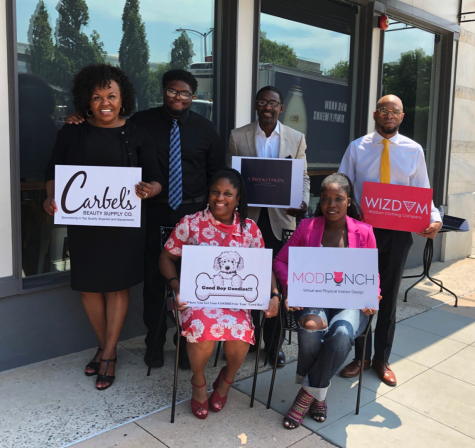 As the African American community is growing in the Macon-Bibb community, NewTown Macon wants African American businesses downtown to reflect that growth. 
Currently, 18 percent of downtown businesses are owned by African Americans, according to the Downtown Diversity Initiative from NewTown Macon. "So our downtown definitely wasn't reflective of our community as a whole," said Bethany Rogers, Director of Business and Real Estate Development for NewTown Macon. 
Alex Habersham, Publisher of the Macon Middle Georgia Black Pages, noticed the problem and approached NewTown two years ago. He recognized that minority owned businesses didn't have access to training and networks that could help them create good business plans. "So he wanted a program that would do both of those things, and so the Downtown Diversity Initiative was born," said Rogers. 
Rogers explains that the Downtown Diversity Initiative was created to recruit more entrepreneurs of color and provide support and training to help them create better business plans and sustain their businesses once open. 
To qualify, participants must have a clear business concept and they cannot already operate a business in downtown macon. It's a plus if applications have already tested their product or service. 
During the training, each business owner will attend in-person meetings as well as have opportunities for self-paced online learning on the side. "We're creating online video modules, homework sheets, those kinds of things that people can do on their own time in between the times when we get together as a group," Rogers said.  
At the end of the program, each participant will give a final pitch presentation of their business plan to panel of guest judges as part of a competition. Five out of the 30 participants will be awarded $5,000 for their business, according to Rogers. 
Ricardo Cordew, a business consultant at NewTown Macon, explains that finances is one of the main issues facing minority business owners as they start out. 
"If you really want to start a business, you need to be able to have at least $100,000 just to be able to support your family and still function," Cordew says, "Who knows, a pipe might burst in your wall. You might spend $20,000 or $30,000." 
According to the United States Census Bureau, there are more than 2 million Black-owned businesses in the country. Twenty percent of the 2 million are from Georgia, the second highest state. 
As part of the Downtown Diversity Initiative, NewTown created a community development financial institution called NewTown Loans that can grant loans and help minority business owners have access to capital. 
"It's something that central Georgia does not have all right now," says Josh Rogers, Chief Executive Officer of NewTown Macon. He explains that they created NewTown Loans to especially serve women, people of color, and underserved business owners by giving them access to training and capital to grow their businesses. 
The Phil and Alice Sheridan Foundation recently gave NewTown a one million dollar donation, which will be added to the 14 million dollars they had already as part of NewTown Loans.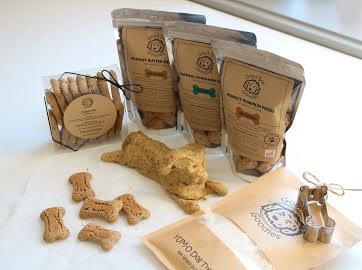 Arrkeicha Danzie is a 2019 winner from the first Downtown Diversity Initiative. She owns Good Boy Goodies, an all natural dog treat line. Their products are naturally made with human grade ingredients free of corn, wheat and soy.
Even though Danzie already had an idea of what she wanted to do, the program helped her figure out who her customers were and how to reach them. 
"It ran like a class," Danzie said. "You might be working on finances, your business plan." She said the partners and the program's itinerary helped her find her niche market. "And having someone else excited about my business minus me was crucial," she said. 
The 2021 nomination form is already live on Newtown Macon website. The deadline is July 19.