What's up with the Landfill and my trash?
If you've been wondering whether the erratic pace of garbage collection in Macon is connected to the ongoing closure of the county landfill, Macon-Bibb County Mayor Lester Miller can put your fears to rest.
 "It's not because the landfill is full," Miller said of the problems with trash pickup. But he said if you think you can cut out the middleman and take the trash to the landfill yourself, think again.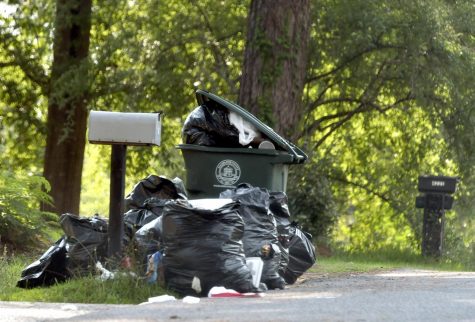 The county landfill is closed to household garbage.
 "It does mean you can't pick it up and take it down there to there yourself," Miller said.
 That's just one change to how Macon-Bibb County gets rid of its waste now that the county landfill is almost closed.
 Another change: though you can't bring household trash to the landfill, for now, you can still bring larger things like construction debris, old couches, or used-up appliances.
 "Even tires and things like that. Roofs, stuff you tear down at your house, your woods, and stuff like that. Just not household trash," Miller said.
 But only if it's from your home. Contractors and other businesses already have to take those items to one of a couple of private transfer stations around the county. And Miller said even private homeowners won't have long before they are no longer allowed at the landfill, too.
 "When we get the convenience centers open, we're probably going to close it to the general public anyway," Miller said.
 Miller said the first of five "convenience centers", strategically placed collection points for refuse, will open soon. That's where even the big things like old refrigerators will need to go.
 The mayor also said the county is mounting surveillance cameras to watch the well-known spots around town where people dump the big stuff in order to avoid the cost of legal disposal. Miller said the cameras have already meant people have been caught for illegal dumping.
"And the more we can do that and publicize that, I think it's going to be a deterrent when they come to court," Miller said.
Miller said the plan is to close the Bibb County landfill to the public by the end of the year.
 Then what will follow is a long process of physically capping and closing the enormous mound of the community's trash that will in turn be followed by a decades-long period of environmental monitoring to make sure what's trapped in the hill doesn't leak out.