Creative Relief: Covid relief fund helps artists during pandemic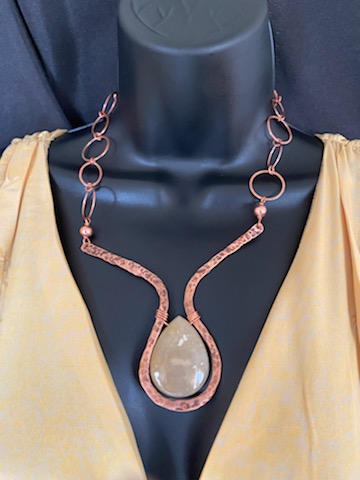 When the COVID-19 pandemic hit, many artists who relied on live shows for their income found themselves without work. Even as pandemic restrictions began to wind down, some venues only opened in limited capacity.  
To combat the turmoil that suddenly faced performing artists in Middle Georgia, the Macon Arts Alliance established their Creative Response Fund. 
The fund was designed, "to provide direct support to individual creatives in Central Georgia," according to maconartsalliance.org. 
Darlene Murphy, the owner of Freestyle Art & Design, was one of the artists who received the fund's aid. 
"It was such a scary time. I don't know if I can express in words how much it [the fund] meant," Murphy said. "My business was totally shut off. I couldn't go out and sell." 
The fund began with a donation of $40,000 which came from the Community Foundation of Central Georgia and United Way of Central Georgia's Central Georgia COVID-19 Response & Recovery Fund.
"We were able to give out 68, checks, direct payments to artists for financial relief," J.R. Olive, the project director at the Macon Arts Alliance and President of Bragg Jam, said. 
Murphy only recently started going back to selling her handcrafted jewelry, paintings, and other media, outdoors, and she was even able to take the time to build a website thanks to the fund. 
"I learned how to do it and built it and created some products that I really like. So yeah, I mean, it helped me with the transition [to online]," Murphy said.
As of June 5, 2020, that $40,000 dollars was depleted. The Macon Arts Alliance, however, has still been giving out funding. 
"We have raised money outside of the original 40,000," Olive said. "The application now says that the fund has been expended, but relief can be funded on a first come first served basis." 
Murphy said if it wasn't for the Macon Arts Alliance she didn't know what she would've done. 
"I'm terribly glad to be an artist because the arts community was there when nobody else was," Murphy said. 
Murphy's company Freestyle Art & Design can be reached online at freestyleartdesign.net.
Donations to the Creative Response Fund, which are 100% tax deductible according to Olive, can be made at maconartsalliance.org/creativerelief along with applications for assistance. 
View Comments (2)