Musicians return to live performances as venues open up
Macon's music scene has a long history of live performances that included acts like Little Richard and The Allman Brothers Band dominating venues across the city. But, COVID-19 had all but collapsed the live music scene for the past year. 
Many musicians who relied on music to pay their bills couldn't find much work while some musicians could only do small mostly outdoor shows.
When the pandemic began, Georgia's own Cody Bolden started playing smaller venues. Those small shows were often outdoors, Bolden said.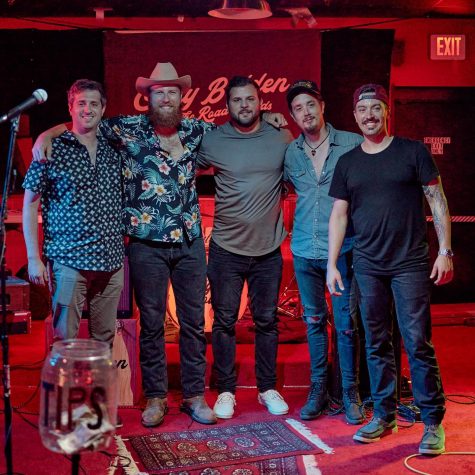 "I've kind of started to target breweries a little bit, because a lot of them have an outdoor space. And especially now going into the summertime," Bolden said. 
With venues opening up, Bolden has been able to play in half-capacity venues and even promote his new country album "Road Hand." 
"We were kind of caught in a weird spot to where it was frowned upon to promote, like a public event, [and] it's definitely not now. We're kind of past that now," Bolden said.
Unlike Bolden, the vocalist of local band 2FingerJester, Matt Webber, said that the band was hardly affected by COVID-19 shutdowns. They often only played once or twice a month before COVID-19 hit.
2FingerJester, who are celebrating their 20th year of playing music, had been playing together so long that they treated the pandemic as a break from music, Webber said.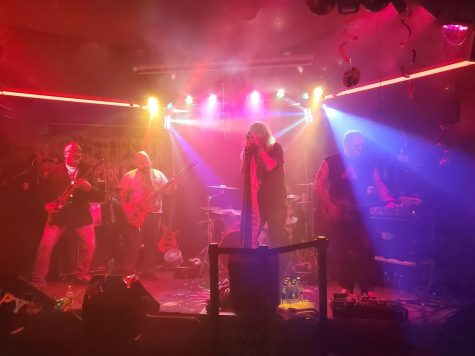 "It didn't really, financially, have much of an impact on us. Because, playing as little as we're playing, we weren't relying on the band for income." 
2FingerJester is a frequent participant in the Macon music scene, and especially at Macon's The Hummingbird Stage & Taproom, Webber said. 
"We did over a year where every first Saturday, we played the hummingbird," Webber said. "We're the longest running act at the Hummingbird." 
Venues like the Hargray Capitol Theatre have begun to alter their capacity in response to Gov. Brian Kemp's COVID-19 protocols, which initially limited capacity at indoor venues.
Hubble Beasley, the general manager at Hargray Capitol Theatre, said he was excited to have people get back.
"The people that have been coming in are very responsive and excited [for the shows]," Beasley said.  
The theatre started doing shows again in January with limited capacity, but then "we held off till May and eventually went to half capacity."
Websites like Eventbrite, Stayhappening, bandsintown, and Macon365 have the many events happening in Macon.