Just Curious: What's the story behind the Shh! It's a Wig business in Macon?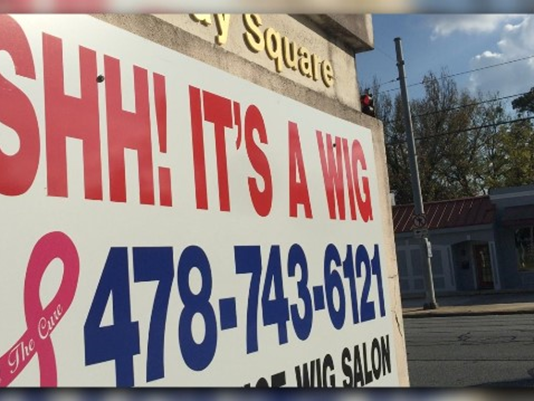 From dramatic statements to subtle styles, wigs have been a part of both men and women's fashion for hundreds of years.
We saw a shop on Vineville Avenue called "Shh! It's a Wig," so we were "just curious" about where this business got its name and what makes it unique.
Gloria Marable has been styling hair since she was a preteen, but she did not regularly start wearing wigs until she started her own salon.
"Normally, I wear my hair just pulled back in a ponytail," she said. "But I decided…my hair need[ed] to look decent, since I [had] a hair salon. So I started putting my wigs back on. I've always tweaked my wigs. I've cut them to fit me."
When she started receiving compliments on her hair and people began asking if she styled it at her salon, she responded with an answer that sparked an idea.
"I would say, 'No, it's a wig.' This is how the name originated," she said.
The shop is now 21 years old, and Marable has styled hair pieces for clients with a wide range of needs. She has customized wigs for everyday customers as well as actors in local theatrical productions.
But most of her clients are women with medical needs. Marable says this population represents about 80 percent of her business.
"A lot of ladies are going through [medical treatment] who have never put a wig on their head. So my medical needs family have really become my source of…doing this," she said.
Marable works with her daughter, Claudia, and says she services about 10 to 12 clients each day.