Theatre Macon is Back, after 15 Months of No Live Stage Performances
Theatre Macon's Artistic Director Richard E. Frazier has more than 17 years of theatre experience. But he said he has never had the opportunity to work with an all BIPOC or black, indigenous and people of color cast.
With Thursday's opening night showing of "Once on This Island," Frazier is getting his chance. It's also the first live stage performance for Theatre Macon since the pandemic hit last year.
"We have a wide variety of ages within the show, we also have a wide variety of ethnicities," Frazier said. "And so, it's been really exciting to explore that and what all of those different perspectives bring." 
Not only is the cast all BIPOC, but it also includes two child actors in Julian and Jazlynn Soloman.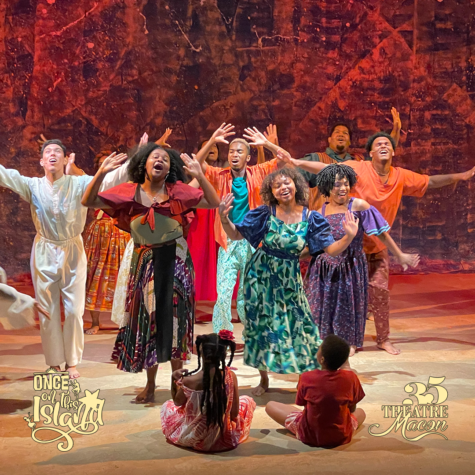 "I'm excited for people to see these young actors, but also, more so, I'm excited for hopefully, other kids coming to see the show and getting to see themselves on stage in one of our performers," Frazier said. 
According to Frazier, "Once on This Island" is "loosely based off of the tale of The Little Mermaid where a girl falls in love with a boy." 
"Once on This Island" is based on the book "My Love, My Love" by Rosa Guy. 
Lynn Ahrens wrote both the Book and Lyrics for "Once on This Island" while Stephen Flaherty did the Music
The play, Frazier said, "is very poignant and really speaks to the power of the power of love, which is a story and lesson that we all need right now."
Like many other industries, Theatre Macon was not immune to the start of the COVID-19 pandemic.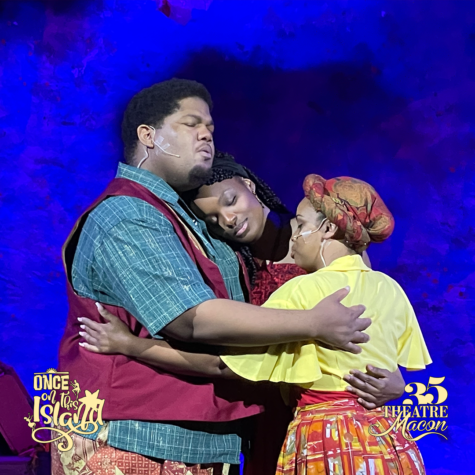 Theatre Macon couldn't do any live shows for about 15 months.  Local actors experienced the same frustrations as performers across the country.
"The performers are eager to do the show for a live audience. And I know that our audiences already are eager to be in that presence," Frazier said. 
Frazier said that "Once on This Island" could be a brand new experience for many as there "are not a lot of opportunities to see full casts of people of color."
Frazier wants everyone who comes to see "Once on This Island" to enjoy a culturally diverse show that incorporates"Caribbean, Latin Latinx culture, and the merging of African culture" to create an incredible experience. 
The first show starts Thursday at 7:30 pm with two more shows on Friday at 8:00 pm. The final show is Saturday at 2:30 pm. 
Tickets cost $25 for Adults, $20 for seniors ages 60+, $15 for Military with an ID, and $10 for Students with an ID up until age 23. 
Online Tickets for virtual viewing are $20.
Tickets can be purchased at https://www.theatremacon.com/once-on-this-island.