New amphipod species discovered at Georgia College
A Georgia College professor and student discovered a new species of amphipod, according to a Tuesday press release from the university. 
Dr. Kristine White and junior environmental science student Sally Sir identified the new species while studying White's collection of roughly 7,000 amphipods. White, an assistant professor of biology at Georgia College, said the "exciting" event was a great moment for her as a teacher.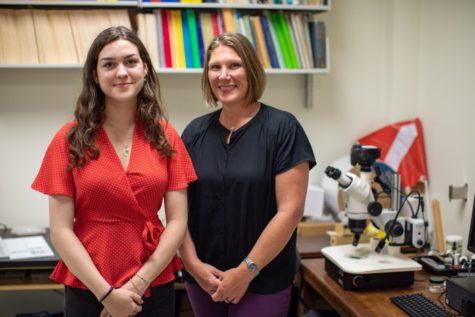 "It feels really nice to be teaching a new taxonomist how to do this," White said. "This is a really great example of the undergraduate research that we do here and a really nice way to show that students really are involved in research, and they're not just washing dishes in the lab."
The process for identifying the new species included dissection, 3D image work using a DSLR camera, and various drawings and descriptions. Once the specifics were identified, White and Sir sent the information and documents to the international journal "Zootaxa" along with a name for the newly-discovered amphipod. 
The journal will officially announce whether the amphipod is a new species in August, but White and Sir are confident in their discovery, partially because it was not entirely unexpected.
"We knew we would be coming across a new species," Sir said. "[White] had just collected so many amphipods that there was bound to be a new species in there, so we started looking at one… We pretty much knew, it was pretty distinct looking."
While the scientific name of the new amphipod has not yet been made public, White and Sir have identified it as a type of "scud," a shrimp-like organism about four millimeters in size. This particular scud was found by White in Okinawa, Japan. Scuds are bottom dwellers when it comes to the food chain, feeding on raw nutrients in lakes, rivers, oceans, and other bodies of water on their way to becoming food for fish.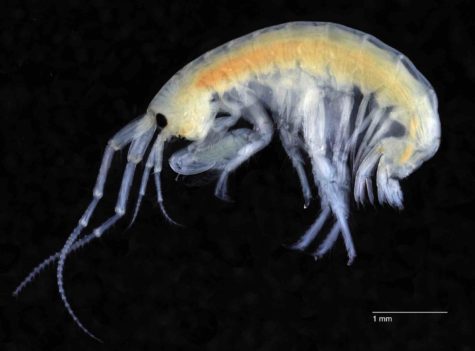 According to White, however, scuds can be important despite their size. The organisms can sometimes indicate new forms of pollution in certain areas.
"Amphipods are especially sensitive to toxins and pollutants in the environment," White said. "So, if there is some type of new pollution, they would show it, usually by dwindling numbers."
White and Sir await Zootaxa's verdict on the status of the scud, which will arrive in August of this year.