The 478 Sings Second Annual Competition Reaches its Climax
In just a few hours online voting comes to a close for a music competition that's making a second-year appearance in Middle Georgia. 
Last year, United Way of Central Georgia, Mercer University, and the Macon Arts Alliance partnered up for the first annual 478 Sings United singing competition. It's similar to American Idol, except every vote equals money.
The competition was designed to raise money for the middle Georgia community with voting doubling as a $1 donation to the United Way Fund. 
The first competition raised a total of $84,131 and became a vaulting pole for the careers of many Middle Georgia musicians.
Bailey Grace, last year's winner, won the chance to record her single "My Roots" in Capricorn Studios.
The contest winner receives $2,500 in cash, an opening performance at the 2021 Ford Mercer Concert Series, the ability to record a track at Capricorn Sound Studios, and a Tagima guitar package from Music Masters.
One of the two finalists is the praise band "His Way" who have a full worship team with ten members.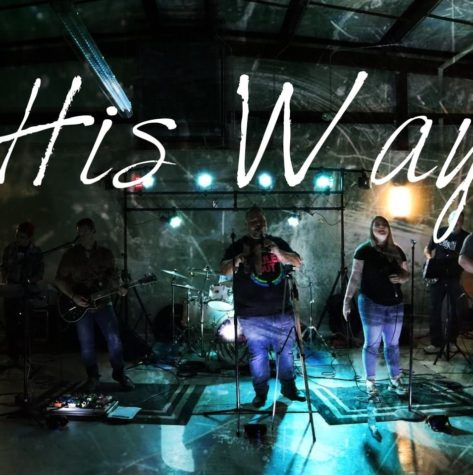 Those members include three Lead Vocalists in Jeramie Collins, Alexis Sutherland, and Della Stroup. Guitarist and vocalist Tommy Korink, guitarist Sodie Gledhill, bass guitarist Tim Pinson, bass guitarist Jeff Foster, drummer and vocalist Kirk Walker, Gary Bryan on Keys, Tammie Fetz on keys and vocals, and the sound engineer Jake Watson Jr.
Tommy Korink said that, as a Christian Band, "His Way" wanted to ensure that "everything we're going to do, we're going to sing for the Lord." 
"His Way" was able to relate all the different themes, such as the 70s or Disney, within the competition back to God. And, for the final round, they performed a cover of J.J. Weeks' song, "What Kind of Love…". 
Both Collins and Korink said that the members of "His Way" prayed about whether entering the competition was right for them.
"I'm so glad we decided to do it. I mean, just, like Jeramie said, thinking about all the people we're helping out just by doing what we love to do. I mean, it's amazing," Korink said.
"His Way" made it all the way to the finals with their singing prowess and Collins said they are looking forward to the finale. 
"We've already made up our minds that whatever happens, we feel like this was a huge success for us and for the community," Collins said.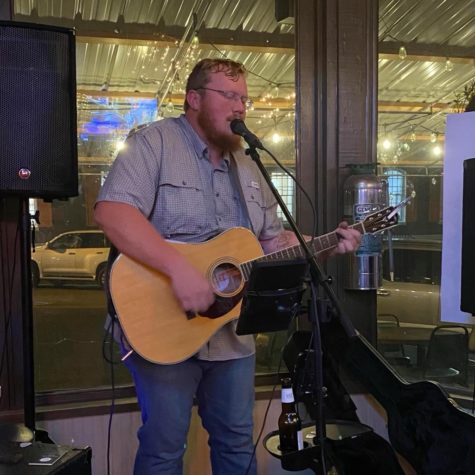 Battling against "His Way" is the other finalist Caleb Walston. 
Walston played the Steve Earle cover of "Copperhead Road" for his final performance. 
"I actually did work really hard to try to get some sponsorship going up against the church," Walston said. "They have incredible voices, incredible talent. So I'm actually fortunate I made it to the finale with them."
478 Sings United is Walston's first singing competition and he said every round was nerve-wracking. But, to Walston, those nerves are worth the exposure. 
"I think the biggest thing is that, regardless of whether I do or do not win, this contest has boosted my music career, I mean, beyond anything I could imagine," Walston said. 
Laura Stauter, the communication director at United Way of Central Georgia, expressed how talented all the performers were in this year's competition. 
"It's so great to recognize our local talent because we obviously have a history of creating great local talent and now is a way to kind of bring some attention to them," Stauter said. 
Voting for 478 Sings United ends on Thursday at 3 p.m. Anyone interested in voting can go to www.unitedwaycg.org/sings to vote.