Unique things to do in Macon
Macon is well known for the amount of historic locations it has. Highly recognized sites include the Ocmulgee Mounds, the Tubman Museum and the Hay House.
While Macon's rich history is greatly appreciated, people may wonder what other entertaining things there are to do. With a population just over 150,000 Macon has recently become a prime location for new business owners that have fresh ideas on how to modernize the city.
The local universities and the surrounding community are a cultural center for Macon. Every year a new class of freshmen enter the schools with the expectation of exploring the nearby city but can find themselves encountering the same activities frequently. 
To overcome this issue of weariness of participation in the same consistent activities it is helpful to ask experts on Macon culture where are the best places to look for entertainment.
To Valerie Bradley, vice president of marketing at Visit Macon, the possibilities of what do to in Macon are endless.
"There definitely are things to do," Bradley said. "I would ask, you know, what are their interests? You know, what are they looking for and then gear (recommendations) towards that."
Featuring locations from north, south, east, west and central Macon, this list explores what there is to do in a city that already has diverse cultures and opportunities.
Here's a list of some non-traditional things to do in Macon, ranging from a local flea market to a water park and even an art center.
North Macon
Payne Mill Village Antique Mall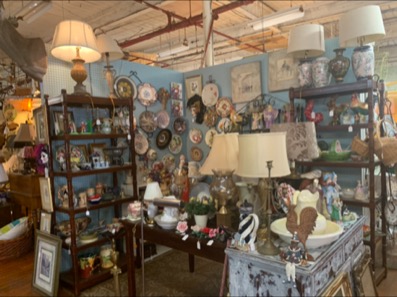 Payne Mill Village Antique Mall allows local vendors to sell antique collectibles and furniture to the public. The mall features two warehouses filled to the brim with antiques of all kinds to browse or buy. One could easily spend hours sifting through everything.
Urban Air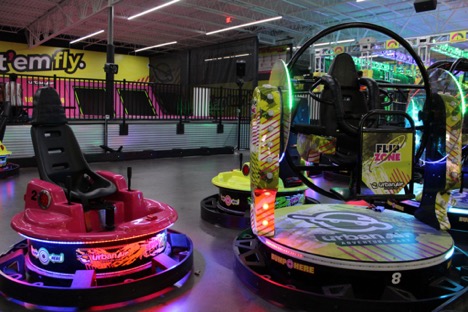 Urban Air is an indoor adventure park that includes activities such as laser tag, a trampoline park, an arcade and more. Many children have their birthday parties here because there are many activities for children of all ages.
Macon-Bibb United Boxing Center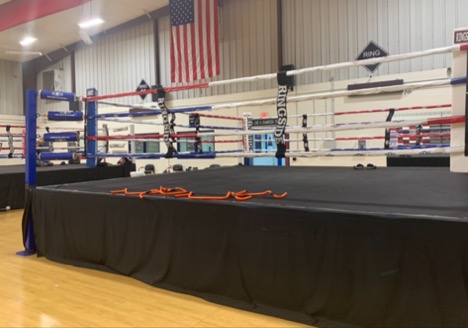 Macon-Bibb United Boxing Center is a place where people of all backgrounds can go to workout and box around the center. They also have a youth program and boxing team that the youth can participate in around the year. 
Gottwals Books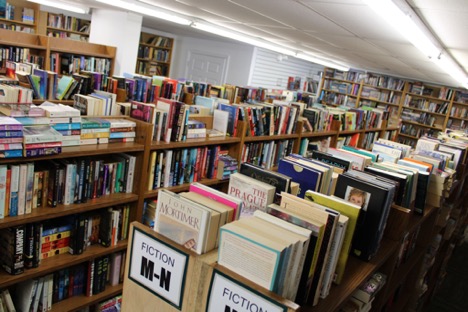 Spend some time browsing the wide selection of both new and used books at Gottwals Books. When someone signs up with their email for "Gottwals Books" they will get notified of the specials and updates that are going on in the store. Need to declutter your bookshelf? Gottwals has a trade program where you can bring in your used books to receive store credit! The bookstore also hosts events, such as book club, author signings and more, which can be found on their Facebook page. 
South Macon
Smiley's Flea Market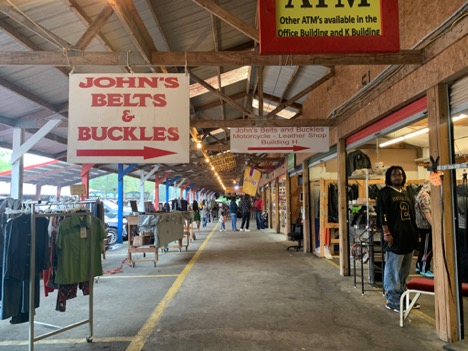 A day at Smiley's is guaranteed fun for the whole family. There are activities such as a carousel, food vendors and countless independently owned shops. Business owners sell everything from clothes, candles, art, knick-knacks, athletic apparel, toys and more. Spend your time just browsing, but if you want to buy something, come prepared with cash. 
South Bibb Rec Center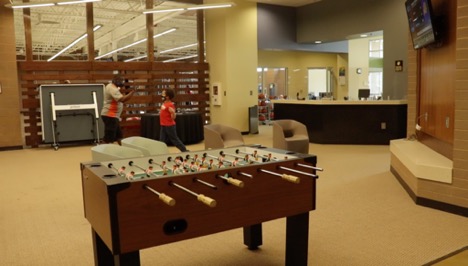 The South Bibb Recreation Center offers a lot of activities and classes for adults and children such as fitness rooms, sporting events, yoga, swimming, Taekwondo, and many more. The center also has tennis courts, baseball and softball field, basketball courts, and other field areas for various sports. 
East Macon
Browns Mount Trail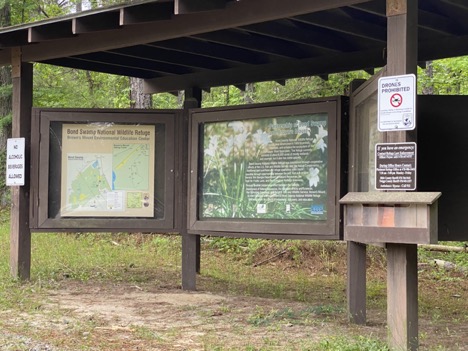 Brown's Mount Trail is a 1.2 mile lightly trafficked out and back trail that features a forest setting and is good for all skill levels. The trail is primarily used for hiking, walking, trail running and nature trips. The trail is accessible year round, however it is only open during the day, and at night, the entrance gate closes.
Rosa Jackson Rec Center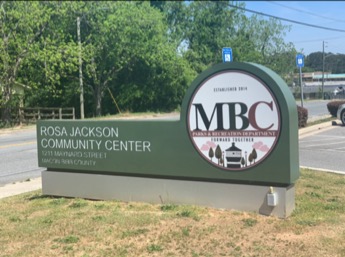 The Rosa Jackson Community Center is where adults and children can workout in the fitness room, participate in all sports, attend after school programs, and monthly events.  
West Macon
Fish N' Pig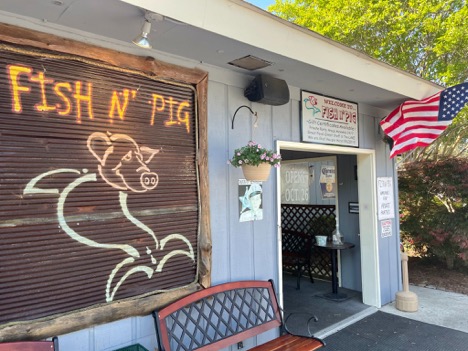 This restaurant specializes in serving fresh seafood and hickory smoked BBQ. Fish N' Pig's temporary covid-19 menu ranges from $2.95 – $22.95. Since opening in 2005, this restaurant has become a favorite for Macon residents.
Sandy Beach Water Park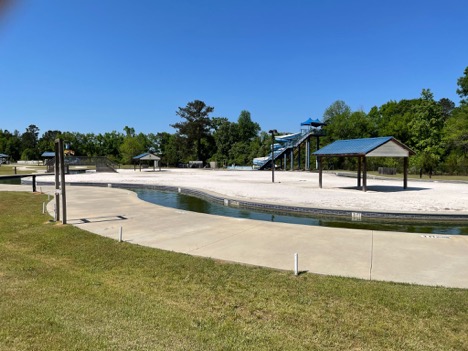 Sandy Beach Water Park offers activities for a fun day in the sun. A lazy river, wave pool and water slide are some of the activities available. A season pass is offered, but visitors can also choose to pay a $10 admission instead. Sandy Beach Water Park also offers swimming lessons
Macon Mud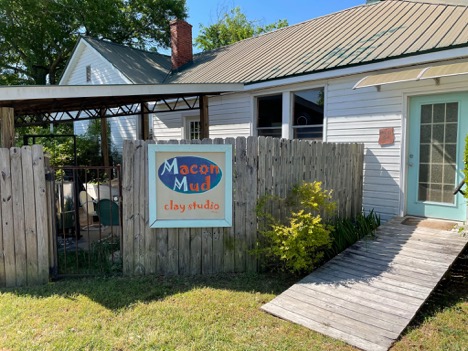 Macon Mud is a clay and pottery studio in West Macon. The studio welcomes anyone to take part from beginners to experts. Classes are offered Monday – Thursday by appointment only. All classes are $36 / person.
Central/Downtown Macon
Washington Memorial Library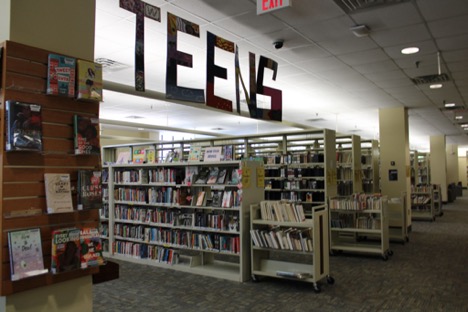 Not only does the Washington Memorial Library have a vast selection of books, it also offers free computer and internet classes. Reading and computer rooms are also available for visitors to utilize. There are also frequent events for all ages. Just get a library card, and you're set! 
Macon Rocks Climbing and Fitness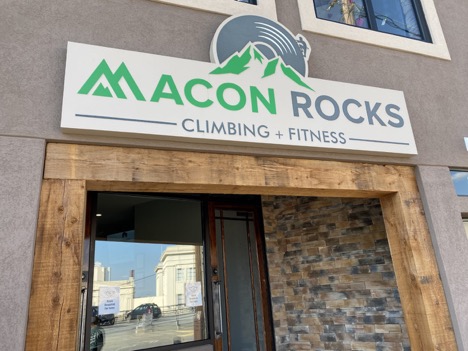 Macon Rocks is an indoor rock climbing facility, located in downtown Macon.. They offer classes, group events, memberships, other services, and of course, lots of indoor rock climbing. According to John Hur, a climbing instructor there, "this is Macon's first rock climbing gym and it's a good place whether you're a kid or a grownup."
X-Art Sip and Paint Lounge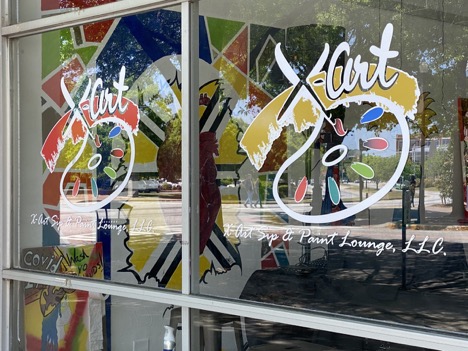 X-Art Sip & Paint Lounge is a newly innovated art sanctuary for lovers of art and creativity. It is a place that you can come and enjoy the love of art and music at the same time. It's for the BELIEVERS! -Tiara Groce. Pre-drawn canvases are $20-$22 each and mocktails are $2. Krysten Wright, a customer who attended for her birthday, said, "It's really a cool and chill vibe and the owner and manager are cool and down to earth too."
Sparks Yoga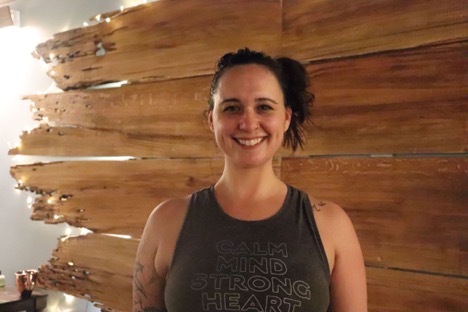 Sparks Yoga offers AIReal (aerial) Yoga and traditional yoga. They have state-of-the-art AIReal swings and equipment, as well as infrared heating panels for their heated classes. Events and workshops are hosted regularly. For access to all classes there is a new client special for 30 days for $40. Mulvihill said that yoga is one of her passions and she would not want to be doing anything else.
stARTup Studios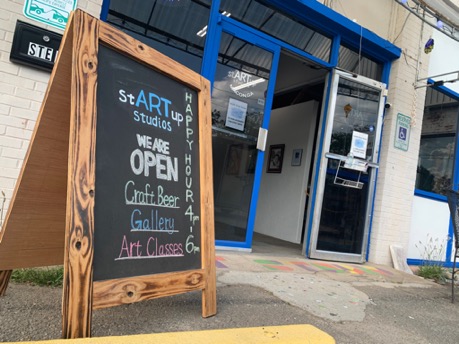 StARTup Studios was founded with the goal of welcoming people who have a creative heart. The studio is open to the public to take art classes, use the studios independently or just hang out. For just $15 on Wednesdays from 3 p.m. to 7 p.m., you get two pounds of clay to do whatever you want with. After you're done, stARTup will fire your masterpiece and you can take it home! They also sell craft beer and have beer tastings on Saturdays.
View Comments (4)