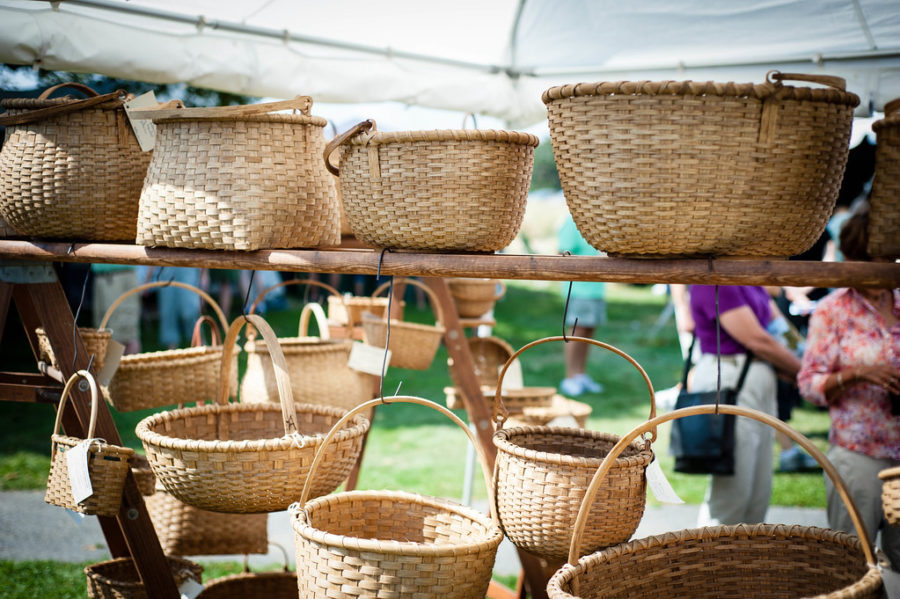 Ashley Pemberton
Macon celebrated its small businesses at the Mulberry Street Arts and Crafts Festival from March 27 through March 28. The festival featured a myriad of vendors who all showcased their pieces.
Mulberry street festival organizers took careful precautions this year to enforce health and safety policies due to COVID-19. 
Face masks were required unless individuals were eating or drinking and hand sanitizer and complementary face masks were provided for visitors. All staff, vendors and volunteers were required to wear face masks. Four entrance and exit points reduced the number of guests passing at one given time, according to the festival's website. 
At the festival, vendors sold everything from rugs, rings, soaps, hand painted art, ceramic pieces and jewelry.
Universal Love Jewelry, a small jewelry business present at the event, sold a plethora of different items handcrafted with sterling silver, copper or brass. The vendors, who have been in business since 1969, specialize in crafting jewelry with intricate skulls and patterns. 
ChemScentSations, a business specializing in all natural handmade body products, sold everything from air fresheners and shower gel to body oil and natural soap.
ChemScentSations says all of their products are exclusively formulated with essential oils and herbs, and are made with natural and organic ingredients.
The festival held space for all the vendors and allowed the visitors to see art created by local artists.