Did COVID-19 try to steal game day excitement?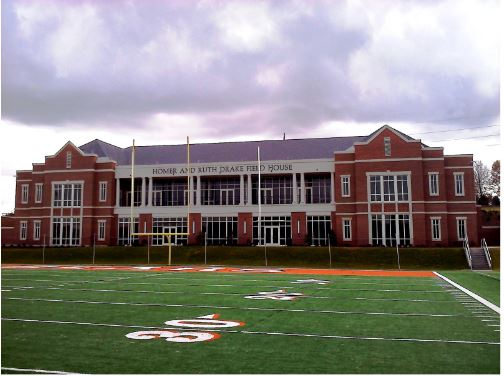 COVID-19 changed the experiences of the first football game of the season. There have been many, necessary health changes impacting social gathering and it could really be seen during Mercer University's celebration for its first football game. 
Mercer Football typically begins their season late August early September but because of COVID-19 there has been a delay. As a result, all  SO-CON Conference , or collegiate games have been moved to the spring. The team will only play 3 games this semester. 
The first game has always been about excitement. Some of the  activities that were not the same this year included  preparing the incoming freshmen for the chants to the bear walk. This is the football ritual for the players right before the game. It has always been filled with positive energy. This year the energy was noticeably low.                                                         
Just this past weekend, Mercer Football played Jacksonville State in Jacksonville, Alabama. However, the ambience leading up to the game wasn't nearly the same. A campus that is typically bleeding orange and black on game day was a bit lackluster. 
Even Mercer Football players felt it too. Many did not appear to feel the excitement for their first game as compared to the prior years. 
In an attempt to have support for the Bears, Mercer University had their version of what would be called tailgating but the social distancing edition. 
This includes free food and t-shirts, but instead of lounging around on Cruz Plaza, it became more of a drive thru and then out situation.
Students moved from tables and booths, collected their necessary items and then left. 
Jada Johnson, a student who attends Mercer University said it best. "Nothing will be the same when there is Corona." 
While Mercer has done its best to keep the vibe and football spirit, some students said it just didn't seem that the vibe was there. It appeared that some students were scared in a way. They were not sure how to remain safe and still enjoy life. They had a hard time really enjoying the first game of the season.
Jordan Jackson, a junior at Mercer University, said,"You can definitely see that Mercer is trying, but it is just not the same."
Despite COVID's plans to dampen the game day spirits, the Mercer Bears hit the field in Alabama with drive and effort, including the opening kickoff leading to a 100 yard touchdown. According to Mercer Bear's reporting, the 100-yard return was the longest special teams play for the Bears in school history.
The Mercer Bears did fall short to Jacksonville State, 28-34. But the schools' determination to push through the challenges is a win. While it was different and a little scary, the students still proved that COVID-19 really couldn't steal their desire to show game day spirit.