COVID-19 Is No Opponent Against Mercer Football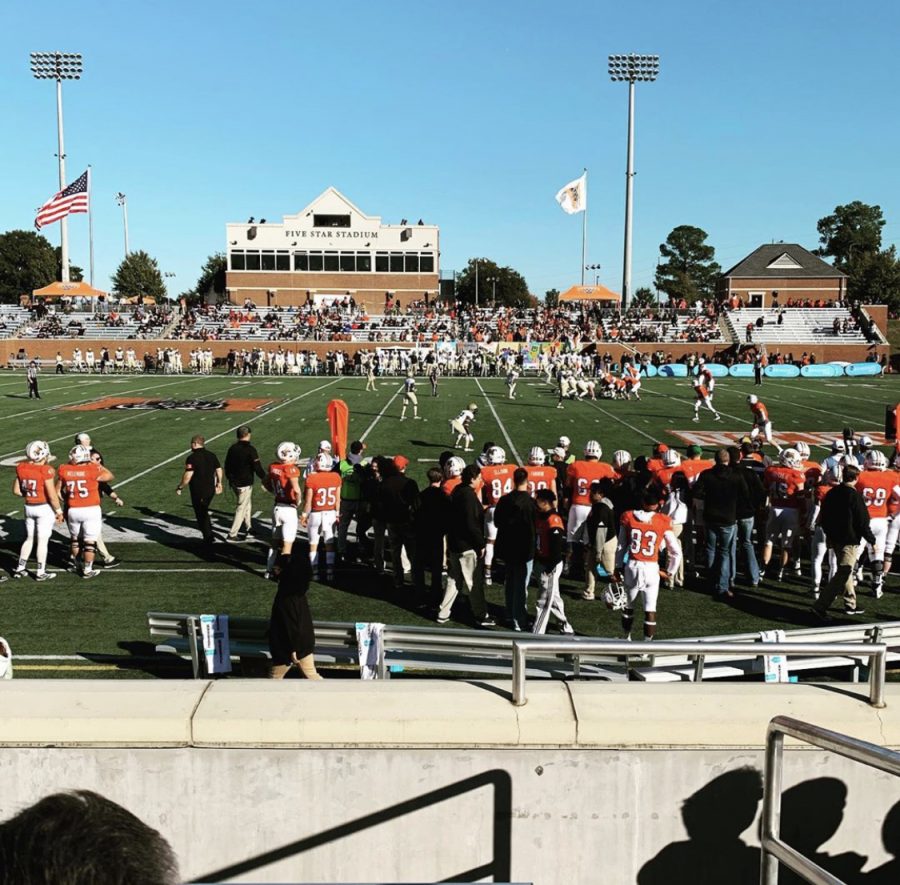 College football seasons across the country have been either cancelled or pushed back because of COVID-19. However, Mercer University is not letting COVID end its games. Mercer has started the season, which will run into the spring semester.
Mercer has three games this semester, including their homecoming game, and then will play a full season schedule in the spring.
Jordan Marshall, Director of On-Campus Recruiting for the football team, says that they plan to treat this season like any other.
"Our conference announced that we were going to play an eight-game conference schedule", Marshall said. "Even though they haven't put out a schedule with actual dates just yet, we're still going to prepare to get ready to go right after Christmas Break".
Some concerns have also been raised about how the player and coaches will stay safe from the virus while playing.
Marshall said that the football program at Mercer goes a million miles over when it comes to their players' safety.
"We just take precaution with everything," Marshall said. "We wash our hands, we wear our masks, they wear faceguards over their masks while practicing. We even let the guys use the locker room in shifts and between each shift we wipe it down".
Even though COVID-19 has made somethings with football difficult, the virus hasn't taken the team's excitement to play.
Marshall said the game he most looking forward to is the game against Furman University.
"Well I went to school here and I also played football here. The game I always looked forward to was the game against Furman since they were basically our rivals," Marshall said. "They're still a pretty big rival today so, I'm excited to see how that game will go".
The Mercer Bears have two more games left this semester: one on October 24th against Army and the other on October 31st against Abilene Christian University. Due to COVID, Mercer's season started late and will continue into the spring semester. Their schedule for the spring is tentative. There will also be social distancing required during the games.