What You need to Know about Absentee Ballots
At this point, if you want to vote by absentee in the Nov. 3 election, but have not requested an absentee ballot yet, you are cutting it really close. The last day to request an absentee ballot in Georgia is Oct. 30.
According to Georgia's Secretary of State Brad Raffensperger, 1.6 million people have requested absentee ballots for the Nov. 3 election. Nearly 500,000 of those ballots have been returned to Georgia election offices.  During a Wednesday press conference, Raffensperger shared these numbers, and other stats. He told reporters that Georgia voters are getting out to vote in record numbers, and the state has pledged to keep all voting options open, safe and efficient during this pandemic.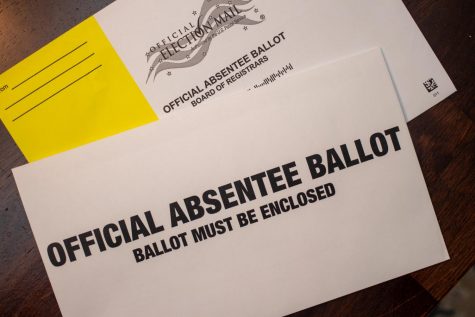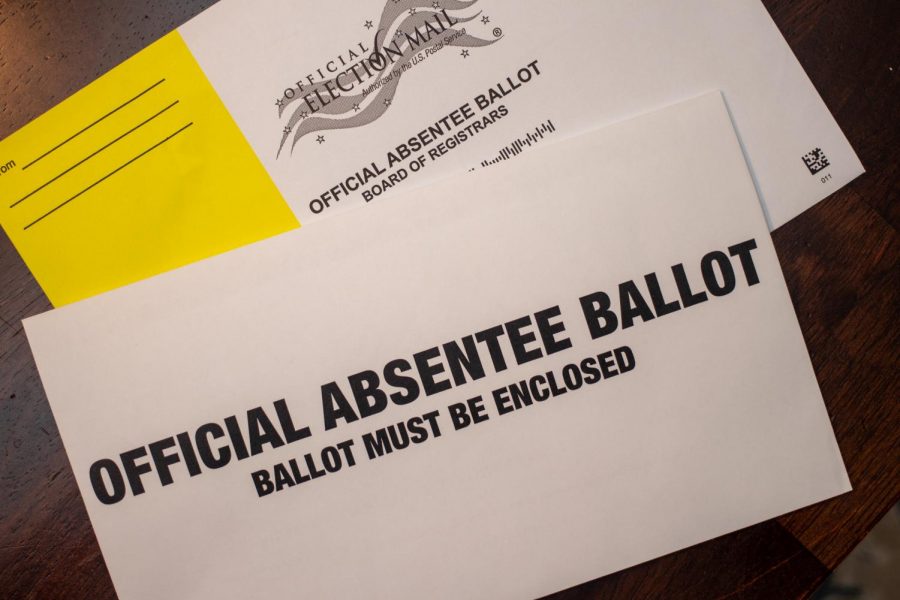 Here are some absentee voting facts from the Secretary of State's Office, and the Georgia.gov website. 
According to the state of Georgia guidelines to vote by absentee ballot, you must first fill out, sign, and submit an absentee ballot application. For online absentee ballot requests, the state suggests you visit the online site called Secure Your Absentee Ballot.
You can also request your absentee ballot by mail, by fax, or in person. Absentee ballots can be requested up to 180 days in advance of Election Day. The Secretary of State's Office contracted with an outside vendor in Arizona to mail requested ballots to Georgia voters.
                                                   What do you do with your Absentee Ballot?
Once you receive your absentee ballot in the mail, fill it out and return it as soon as possible. Voters are instructed by the state to completely fill in the ovals next to their choices. Avoid making any smudges or stray marks on the ballot. Use a black or blue pen to mark the ballot and let ink dry before folding.
Your ballot comes with two envelopes. You must use both in order to  have your vote count.  Place the completed ballot first into the white envelope marked Official Absentee Ballot.  Then take that envelope and place it inside the return addressed envelope. After you seal it, you must sign the back of that return envelope at the place designated for the Elector's Oath. Read all instructions carefully before marking the envelope .
You have two ways to return an absentee ballot. The first way is by mail. When mailing your ballot, remember postage is necessary, and election officials  recommend you place two stamps on the ballot to ensure it is not returned for insufficient postage.  Give your ballot two weeks to arrive in time. Under Georgia law, a ballot must be received by the county registrar no later than the close of polls on Election Day. 
Ballot delivery can be either U.S. first class mail or hand delivered by the voter. Hand delivered ballots can be dropped off  in official county ballot boxes. Ballots received after the polls close cannot be counted.
Ballots can only be dropped  in the ballot box of the county that your voter registration is located. 
A mistake, often made by college students, is believing that the board of election office, in the city where they attend school can accept their ballots in the drop box. 
Bibb County election staff explained that in light of the massive number of absentee ballots they are receiving daily, misdirected ballots will be seriously delayed, and likely to not be counted because they went to the wrong county office. 
                              What if You Requested an Absentee Ballot but did not Receive It?
If you requested an absentee ballot by submitting your application, but still have not received your ballot, here are the ways to address the problem.
First contact your county registrar, let them know what happened and request an affidavit. By signing and returning the affidavit, you certify that you did not receive your ballot, and you need to apply again. This time the new ballot will be mailed from your local board of election office and not out of state.  
If there is not enough time to receive a new absentee ballot, or if for any reason you cannot have another sent to you, you may vote in-person.  In order to do that you must sign a new affidavit in front of an election staff member.  By signing the document, you attest that you are only voting once. Your name will be removed from the absentee ballot request roll. It is illegal to vote twice in an election. If you requested and returned an absentee ballot, you cannot change your mind and vote in-person. Once you return your absentee ballot, you have voted. If you have an unmarked absentee ballot and now want to vote in-person, you must contact your county election supervisor.
The final option is to wait it out for just a couple more days in case your ballot arrives. If it does, election officials recommend you choose to fill out the requested absentee ballot.
If you have any questions about your voting status, mail-in and ballot application status, visit the Secretary of State My Voter Page.