Mercer students share November voting plans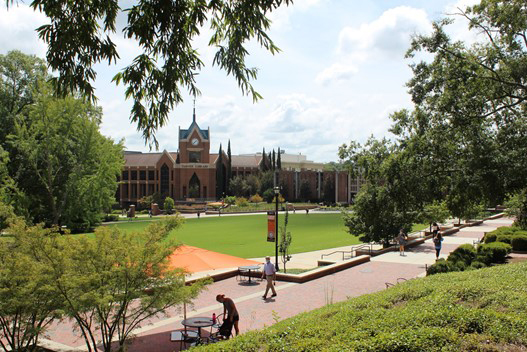 Much of the country's attention is turning toward the upcoming Presidential Election.
There have been voting initiatives put in place by many companies and organizations across America. A lot of the focus has been directed toward motivating younger voters.
Perhaps, at the forefront of these efforts are the NFL and NBA. These are two of the biggest professional sporting leagues in the United States and they are using their influence to encourage their players and fans to vote.
Whether or not any of those efforts have influenced the nation's youth to vote, many students attending Mercer University say they are planning to vote Nov. 2.
When Gabriel Brito, a junior at Mercer, was asked whether he was planning on voting or not, the answer came without hesitation. It was a simple, yet powerful, "Yes!"
"Not only are you voting for the executive member, but you're also voting for who they decide to fill in other roles," Brito said, as a reason why everyone should vote.
This year has been filled with American citizens as well as others from around the world taking a stand against the racial injustices taking place in the world.
For many first-time voters, those injustices are leading them to the polls on Election Day. While not voting for the first time, Brito said he is voting because of the injustices in America.
With the coronavirus pandemic ongoing, many citizens have expressed concerns with voting in person. That has led many to request mail-in ballots.
That option of voting has come into focus with its own set of issues and concerns from the general public.
Mercer senior Emily Vu is one of those concerned with that method.
"From personal experience right now, the mail isn't very reliable," Vu said.
Like many others, the lack of trust in the postal system has pushed Vu to prefer voting in person.
With less than two months until election day, there are still many unknowns. Who will be elected? How will the pandemic impact voting?
While no one knows the answers to those questions, the answer to why people should vote can be answered, at least individually.
"Everyone has their own opinion and it's important to have everyone's input," former Mercer student Jenna Chong said.
Voter registration ends on Oct. 5.