Noted Attorney To Share Message with Mercer Students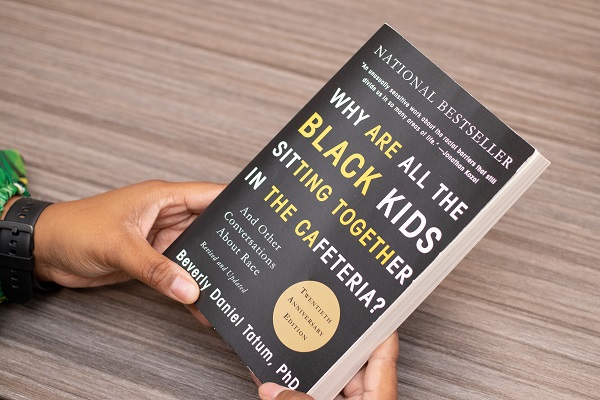 Mercer University is hosting the first installment of "Race and the Legal Profession: Let's Chat" forum.  The forum was born out of an effort to address racism and discrimination.  Mercer University's Black Law Students Association, along with the Office of the Dean decided to invite the campus to these crucial and healthy conversations designed to address the issues.  One of the vehicles to move the conversation forward was to pick a book for students to read as a starting point to these discussions.  
On Thursday, Mercer Law's Black Law Students Association,and the Student Bar Association will  sponsor the discussion centered around featured book, "Why Are All the Black Kids Sitting Together in the Cafeteria, And Other Conversations About Race" by Dr. Beverly Daniel Tatum. 
Bringing a real world perspective to the book's research will be  the keynote speaker of the forum, attorney Angela Rye. Rye's accomplishments include being a regular political commentator on news programs like CNN, NPR and TV ONE.  She also is CEO of her own business, and holds a leadership voice with the Congressional Black Caucus.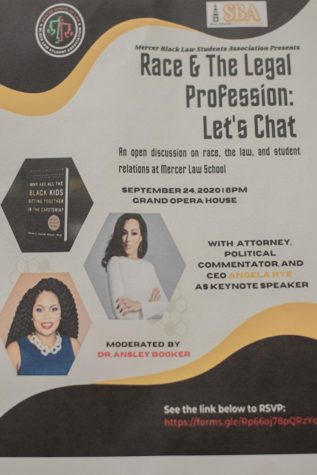 Dr. Ansley Booker, Director of Diversity and Inclusion Initiatives for Mercer University, said the book brings readers to the conversation by discussing why there is a lack of inclusion in society, and how issues like discrimination stereotyping, and bias play a role.  She said the student's choice of Rye as forum speaker helps to further understand and correct the problems. 
"Rye talks a lot about her public policy work, and about laws on the books. She talks about how racism, sexism, discrimination, all these things impacts sometimes attorneys or even individuals in our society," Booker said. "She talks about how people are being discriminated against, or being oppressed by systemic racism." 
Students say Rye's Message resonates with them.
Mercer undergraduate student Sheridan King interned with Angela Rye for a year.
"Knowing Angela, she's going to be very, very open and honest. And I think that's something that we need because a lot of times we skirt around the issues, instead of addressing them head on. We skirt around the issues because we don't want to upset this person or that person, but you have to address these issues face on,"King said.
King said when she graduates she will practice civil law. She is already doing work in the community to help her gain a better understanding of needs disproportionately affecting minorities.
"I think it starts definitely with the Mercer students that are here, because a lot of us typically try to stay in the Macon community, and continue the work that we've done," King said.
Sedaries Mathis has already graduated from college and is in her second year as a Mercer Law student.  Mathis noted legal disparities showing African Americans  only making up only about 5% of attorneys nationally.  She sees her generation as both growing the numbers and creating more positive change. Mathis explains.  
"I feel like there have been situations where, generations before ours, maybe content with just filling those spaces, which is okay, because we couldn't fill those spaces before. But I feel like now it's not just a matter of getting in those spaces, but also knowing the change that we can have in those spaces, and raising our voices in similar ways, as Angela Ryan has done."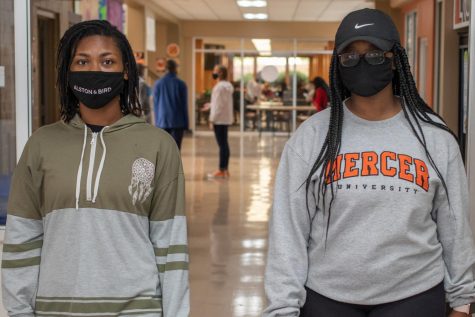 Mathis admires the accomplishment of women like Angela Rye, but also points to the fact that there are still a lot of "first" for women, and black women to reach. 
"There has not yet been a black woman on the Supreme Court. And, you know, that's crazy to think about. We're still trying to fill spaces. But I think that a lot of the work has been done, a lot of the foundation has been set. And so now it's just building on top of that," Mathis said.
Booker, event moderator, said, this is a very poignant time to have these conversations. It is important to make sure everyone has a seat at the table of change, and individuals have the opportunity to gain a level of self understanding.
"We're all biased so we all can move toward this anti-racism society, in terms of growth and learning and understanding, but you first have to be aware of it."