Fighting Crime and Poverty in West Macon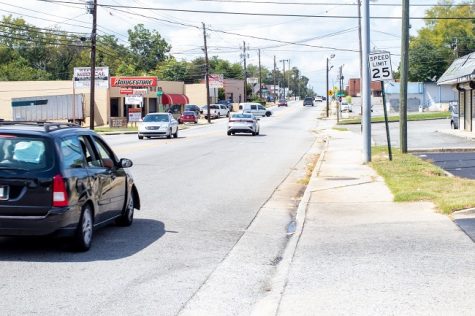 In an effort to address crime, poverty and a lack of resources, community leaders, and West Macon residents are teaming up to empower area neighborhoods with opportunities and hope.
The Stop the Violence Rally and Community Resources Fair happens Saturday, September 12, 2020. It is the second in what will become a series of informational and resource driven events coordinated by Westside Neighbors United and #MaconPeace.
Activities kick off at 8:00 a.m. with two neighborhood clean up efforts. George Crawley, Community Navigator with Fort Valley State University, and the chair of Westside Neighbors United explains.
"We have a neighborhood clean up down here coordinated by Westside Neighbors United and in partnership with the Bibb County Sheriff's Department.  Then on the other side, further down the Montpelier Cluster, Holt Ave area, there's a clean up with Andrea Cooke and the Napier Heights Co-Op." 
From noon to 3 p.m., the rally and resource fair takes place at Skeetz Auto & Repair at 2763 Montpelier Ave.
"The purpose of all of this is to give people hope. There is no such thing as we can't. We can. We can get new housing here. We can bring down crime. We can provide for ourselves, and empower ourselves with access to services, says Crawley.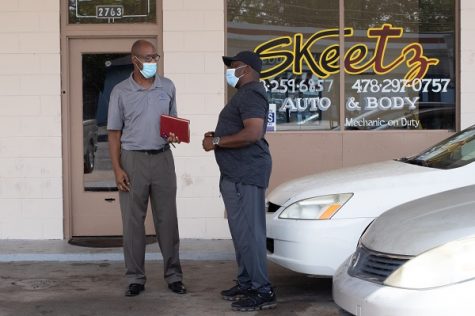 The first event of this type was held on August 8th in response to three murders of young people in Macon. Two of those murders were caused by drive-by shootings in the West Macon neighborhood.  
Macon is at more than 30 homicides with a sizable amount of murders having taken place along the Westside corridor where the rally and resources fair takes place.
Crawley says taking proactive action against the lack of jobs, education and knowledge of services is one way to address the problems associated with the high crime in the area. 
"We understand that the underlying issue in all of this is poverty and access to resources. What we hope to do with these series of resource fairs and rallies is to activate people and make them aware of not only the issue we are facing over here in Unionville, Napier Heights, Cherokee Heights, Bartlett Crossing, and West Macon, but also to provide access to services."
The Saturday efforts will focus largely on helping people get jobs. Vendors from various professions are expected to be available to conduct on-site interviews with qualified candidates. 
Organizers say the event will include voter information and voter registration. Crawley says they are also making sure neighbors understand the value of the 2020 Census and will assist people in filling out their Census forms.
"The census track across the street, last month was reporting at a 27% response rate, which is very poor. Over here there was a 47% reporting rate. So we need people to do their civic duty, understanding that participation does allow for access." 
Montpelier Ave business owners, like Mallary McClendon of West End Shoe Shop says, "Offering people in the neighborhood opportunities and providing them with resources to deter violence, and any type of criminal activities is a great idea. Overall, anything that can improve the community and give these people a sense of well being is good".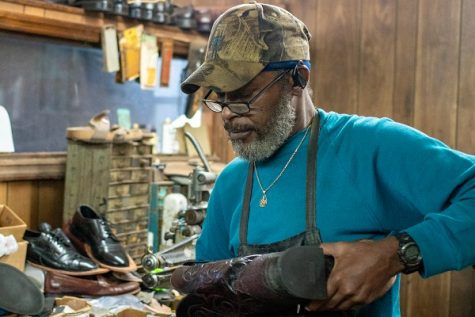 McClendon's business has been in the neighborhood since 1946. He has owned it for more than 30 years and seen much progress. But he knows well the need for this type of event, and the challenges holding this community back.
"We don't really have the readily accessible resources that are afforded to other people. So it's a touch and go situation, trial and error. But I hope that it can create improvement and rejuvenate this neighbor", says McClendon.
George Crawley says the Saturday event will also include HIV testing offered by Fort Valley State Univeristy to help address the problem of sex trafficing in the area. There will be  information about the state's new Hate Crime Legislation through Georgia Equality.  As well as people speaking on domestic violence and gun violence. Center Hill Baptist Church will also provide a food give-away. 
Organizers are looking forward to the next Stop the Violence Rally and Community Resources Fair in October. Masks will be required at all events.
View Comments (1)