Moving during the pandemic is possible
For those who are considering a move, it may seem daunting during the pandemic. People are continuing to buy and sell homes, just with extra precautions in place to combat Covid.
Anna Roberts, an associate broker and owner of Rivoli Realty, said that when the pandemic first started things came to a pause.
"Sellers had kids and they're, you know, trying to homeschool so they were like, I can't put my house on the market, and work from home and homeschool children," Roberts said. 
Now, Roberts said things have resumed, but there's a new normal.
"They have stations, right as you enter the house or before you enter the house. So there's sanitizer, some have provided masks there," she said. 
Every smiling face that greets you during your move is a masked one, Roberts said.
"Moving companies are wearing masks, buyers are wearing masks, sellers are wearing masks. Closing attorneys, when you walk in their office, there's sanitizers, there's masks," Roberts said.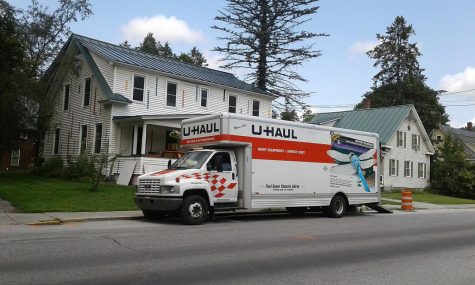 Once you have found your new home it's easy to have a safe move, Dr. Corbi Milligan, Chief Medical Officer for Coliseum Health System, said.
"You want to be sure to clean the house that you are leaving to clean any germs that are left behind.  Wipe down surfaces, being sure to disinfect high touch areas like light switches, faucets, bathroom surfaces, countertops, and other similar spaces," Milligan said in an email.
When you arrive at your new home, Milligan said to wipe the same surfaces. 
"It might be helpful to separately pack your cleaning supplies to have easy access to them without having to search through multiple boxes. Be sure to bring a mask with you and that it doesn't get packed in the bottom of a box," she said. 
For those with a long trip, possibly across states, Milligan said to make sure to wear a mask when entering restaurants and hotels. 
"I do recommend wearing a mask as you are entering, while you order, and while you are leaving the restaurant.  Another option is going through a drive-through or ordering food to go. This will minimize your exposure to other people," Milligan said.
And as for those much-needed bathroom breaks? Milligan said they're safe, with some precautions.
"You want to be sure to wash your hands before leaving the bathroom.  One tip might be to use the paper towel to open the door and throw away the paper towel afterwards," Milligan said.
Ultimately, the key to a safe move is a mask.
"Wearing a mask is a sign of respect for others when social distancing is difficult.  I cannot emphasize this enough: masks are important.," Milligan said.