Woman becomes first Black chief medical officer at Coliseum Health System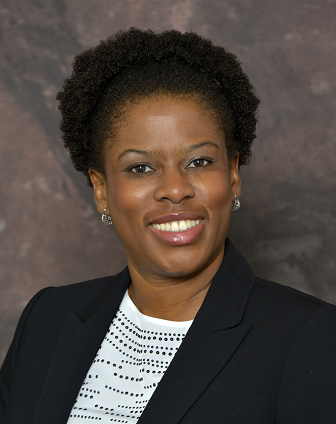 Dr. Corbi Milligan makes history as the first Black woman to be named chief medical officer of Coliseum Health System.
LaGrange native Dr. Corbi Milligan is the lead physician of Coliseum Health System, after being named the chief medical officer this month. The youngest of three children to Charles and Diane Milligan, she says her parents insisted on education remaining a top priority throughout childhood.
"For us, growing up, education was a must," Mulligan said. "It was not a consideration of if you were going to college or if you were going to have a career. It was where you were going to college and what career you were going to have."
That mindset started on the first day of school and continued throughout her educational career.
"I remember going to kindergarten and getting my first homework assignment. I was so excited to be sitting at the table with (my siblings) doing homework. It was just part of the routine," she said.
A routine that put a lot of emphasis on studies over sports.
"We were not the most athletic family," Milligan said with a laugh, "I was on a Little League tee-ball team and I struck out! You know, the ball is on a stick! So it was one of those times I remember my parents saying, 'Let's just read.'"
And read, she did. Milligan's degrees of higher learning were earned at Prairie View Agricultural and Mechanical University, a historically black college/university, The University of Tennessee and Louisiana State. She is double board-certified with the American Board of Internal Medicine and the American Board of Pediatrics, but transitioned to medical administration after being awarded an Executive Master's of Business Administration degree from the University of Tennessee, Knoxville.
"It's a different kind of patient care. Versus solving one problem at a time with one patient, I'm working on solving issues and improving patient care on a global scale for every patient in the health system," she said.
Her task of improving health care as the CMO of Coliseum comes during one of the worst pandemics the country has seen, COVID-19. Still, with much of the state still grappling to get the numbers down of those infected with the virus, Milligan says this was actually a good time to make the transition back to Macon.
"I think it's actually helped me in this transition because I have some different perspectives and some lessons learned from a different healthcare system that I can bring to Coliseum."
As she and her staff reinforce the health system's guidelines in battling COVID-19, Milligan is looking ahead.
"I do anticipate that there will be a time when coronavirus will be less of a strenuous impact on the health system and the community. Having those things back to the baseline, we can get back to improving the lives of our patients, improving the community and getting back into the community doing things like health fairs. I would love to do more talks like this in small groups and getting out to churches, communities and schools to talk to kids about being healthy."
Milligan hopes that this future face-to-face contact will help her not only create a better medical environment for patients, but also motivate others who may not be so athletically inclined, to just keep reading.
"I want to bring my image to Macon and (show) that positions of leadership are available to everyone whether you are younger or older, Black or white, Hispanic, a member of the LGBTQ community or African American. I think it's very important to see a female African American person in a leadership position for other people to see that you can do anything, no matter what your background is."