Pandemic brings extra difficulties when loved ones die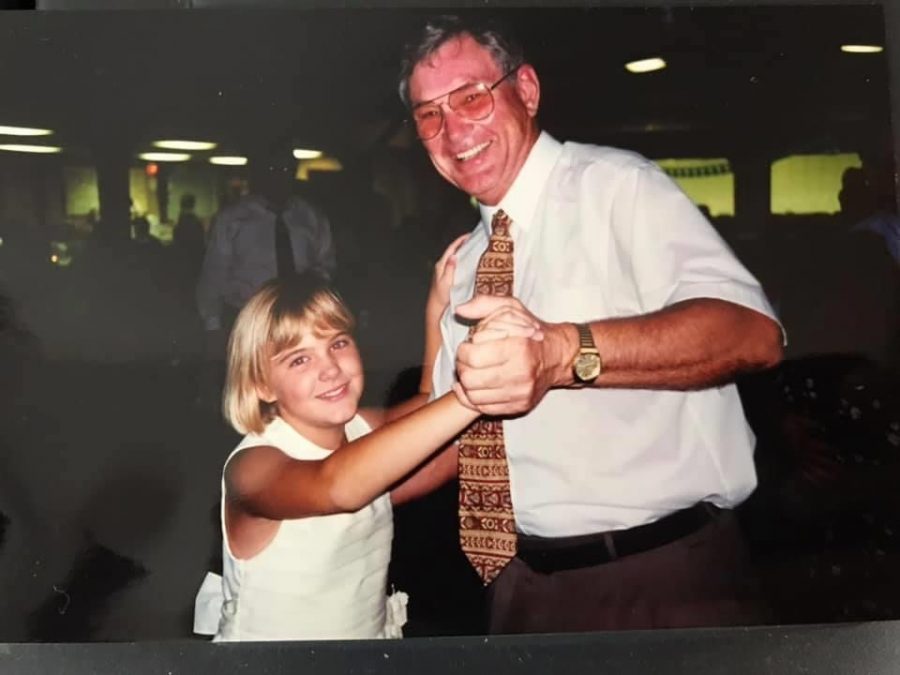 No one wants their grandparent to be sick or in pain, but when Becca Devens' grandfather fell the family faced a tough decision. 
"We tried not to send him to the hospital because we knew we couldn't go with him," Devens said. 
The family hesitated to send their grandfather, Dr. Lynn Frisbie, to the hospital during a pandemic, but eventually, they knew they had to send him. 
"Finally you know he was like, 'it's really hurting,' and if he says it's really hurting we're like 'well shit it's broken,'" she said.
Frisbie had surgery and then was sent to a rehab facility where Devens used to work. While at the rehab facility he started having difficulty swallowing and the family was informed he had aspiration pneumonia. 
While the family was unable to visit due to Covid, they were still able to communicate with Frisbie over FaceTime.
"He's always been a man in to technology so he had the internet before anyone had the internet," Devens said.
Devens said that her grandfather made the decision his time was over after a serious FaceTime call with the whole family about his health.
"It just would have been nicer to be able to be in the room with him and sit down and have that conversation rather than conference call about the end of your life," she said
 Frisbie was moved into the end of life facility and finally, the family was allowed to see him. 
"We were able to come in and be with him the last few days of his life which was so good," she said.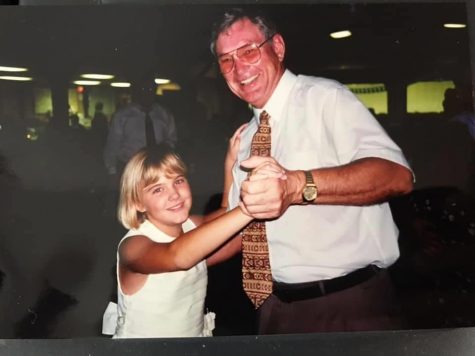 By the time the family saw Frisbie, he was no longer speaking.
"That was all because of Covid like a hundred percent if it weren't for Covid one of us would have been by his side, everywhere in the hospital at the rehab center," Devens said. 
In Middle Georgia, despite bans on large group gatherings some families are deciding to hold in person funerals.
"I will say families, by and large, are observing social distancing, and they're wearing their masks," Starr Hutchings Purdue, general director and treasurer of Hutchings Funeral Home, said. 
The funeral home has put precautions in place to combat the spread of Covid. All services now take place at the graveside, and viewings are only available to the family. The families must drive their own cars to the service and staff members don't ride together in the same car. 
"The biggest drawback has been trying to control the number of people attending the graveside service," Purdue said. 
Before the pandemic families would publish a public announcement of the funeral in the local newspaper. Now, the funeral home is requesting that families don't include a date or time, but not all families listen.
"Some families run it, I would say we've had anywhere from 20 to 100 people at a graveside service," Purdue said. 
Purdue uses the outbreak at a funeral in Albany, Georgia to remind families why the precautions are important.
"We've got to go outside for a graveside because you don't want what happened in Albany to happen in Macon, and you don't want it to happen to your family," she said. 
While it is possible to have a funeral or memorial, Devens' family is waiting.
"We have grandpa, he's cremated, we don't know what to do with him, and there's been like, no,
closure at all and some of us are okay with that some of us aren't," Devens said. 
Devens said she was never "much of a funeral person," but now has a better understanding of why they are important.
"You don't realize how important they are until you don't have them and they're very good closure," she said. 
Her grandfather stressed to Devens that he didn't want a long obituary or much of a funeral.
"I love you Grandpa, but it's not about you," she said. 
The family plans to hold a small gathering, with social distancing, to celebrate Frisbie's life in late July or August. 
While the family cannot have a memorial, Devens remembers her grandfather fondly as a hilarious and sarcastic man who loved golf and traveling.
"He was the smartest man I knew, I don't know why he never went on Jeopardy," she said.