COVID-19 task force encourages hospitals to resume elective surgery. Is Macon ready?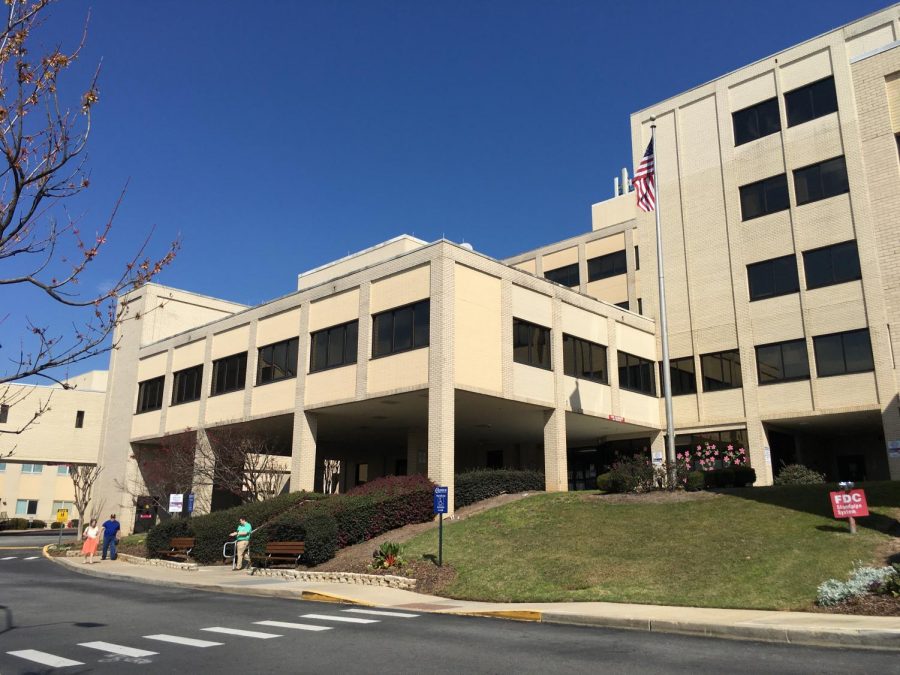 During Thursday's COVID-19 briefing, Vice President Mike Pence said the White House Coronavirus Task Force is encouraging hospitals to resume elective surgeries where possible.
"We recognize the role elective surgeries play in finances for local hospitals and we'll be working with states to enable that," Pence said.
On March 18, the Trump administration recommended canceling non-essential elective surgery. As healthcare facilities focused on treating COVID-19 patients, reducing those non-emergency procedures saved precious personal protective equipment, or PPE, needed to shield staff from the deadly virus.
The reduction in services is affecting the bottom line for many hospitals.
Hours before Thursday's briefing in Washington, Navicent Health's Enterprise Chief Financial Officer, Chris Wilde, told the Macon-Bibb County Hospital Authority there have been "substantial declines in volume" due to pausing elective procedures.
Medical Center, Navicent Health, is licensed for 637 beds, according to its website.
"The average daily census is in the low to mid 400s as opposed to about 600. We have capacity to take care of any needs or surges coming in with COVID-19," Wilde told the authority. "Revenues are down but expenses are not going to follow suit."
During Monday's Macon-Bibb Board of Health meeting, Navicent Chief Medical Officer Dr. Patrice Walker said the hospital expected COVID-19 to peak in mid-May.
Navicent Health has refused to provide the Center for Collaborative Journalism partners with the number of COVID-19 patients in their care or specifics about the availability of ICU beds other than to state: "we have over 100 ICU beds available in the Navicent Health system."
Navicent has more than 50 facilities and boasts being the leading provider of health care in central and South Georgia.
Authority member Dr. Tiquella Shantel King-Whitby raised the transparency issue in Thursday's meeting saying she's heard from the public that they're not hearing very much about preparedness or any other feedback from Navicent during the pandemic.
King-Whitby was told they would discuss that in the authority's executive session, which excluded the media.
"I guess the concerns I'm hearing from people is they want to be getting something more direct from the hospital to know where things are in fighting this virus," King-Whitby said Friday evening.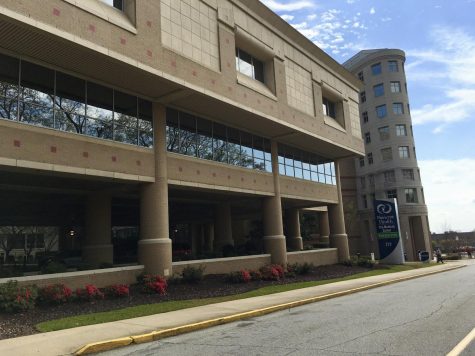 The public has no window to the reality of how many people have been battling this devastating virus at the Medical Center but what King-Whitby heard in the private teleconference seemed to satisfy her.
"I felt reassured. Of course, we were in executive session," she noted. "I felt reassured that they are prepared and they are watching everything."
Conditions are apparently not amenable to resuming non-essential procedures right away.
Navicent CEO Ninfa Saunders told the authority that hospital leadership is discussing the "process for re-entry" for elective surgery.
"By the beginning of next week, we should have some plan," Saunders said. "Two weeks later we'll be looking into business recapture of what we're not doing today."
In late March, Navicent stated they were doing elective surgeries on a case-by-case basis that considered the risk to a patient if a procedure was delayed.
HCA preps for 'new normal'
HCA Healthcare, which runs Coliseum Medical Centers, Coliseum Northside and Fairview Park Hospital in Dublin, also plans to slowly ramp up surgeries when they can.
"No one wants to get back to taking care of ALL patients faster than we do, but our hospitals are taking a cautious approach as we learn what our new normal will look like," stated spokeswoman Jennifer Jones in an email.
Reducing surgeries has helped conserve PPE and regular shipments of supplies are coming in through HCA Healthcare, she said.
"We continue to work closely with our physicians as they decide what surgeries will be performed based on the needs of their patients," Jones added.
Friday, President Donald Trump signed into law a $484 billion coronavirus relief package that will provide $75 billion for hospitals struggling to cover the cost of fighting the pandemic and associated revenue losses.
As Navicent looks to resume more normal operations, Wilde said they are being cautious as they determine "how do we accommodate those surgeries and still have room for any surge?"
Saunders praised the efforts of volunteers assisting with PPE donations and meals for staff and was grateful for monetary donations such as the $200,000 given by singer Jason Aldean.
She seemed to confirm that the worst of COVID-19 is still ahead.
"I want to assure the authority we are ready, willing, capable and prepared," she said. "My hope and prayer is that it won't get to a big number. … Whatever that number is, we are prepared."
King-Whitby encourages the public to take advantage of Navicent's website and the virtual platform that can help people decide what is the best course of action if they have symptoms.
With businesses beginning to open back up with Gov. Brian Kemp's blessing, she fears people will not understand the threat is still out there.
"My personal concern is not giving people the impression it's OK to let down their guard and not take precautions."
Contact Civic Reporting Senior Fellow Liz Fabian at 478-301-2976 or email [email protected]