Salons and barbershops face tough decisions about reopening
With Gov. Brian Kemp's recent announcement that certain businesses could reopen Friday, hair salons and barbershops in Macon have to decide if they are staying closed. 
"When they made the announcement it was like 'Oh ok, wow great,' and then instantly I was like 'ugh,'" Brian Ochoa, owner of The Gentry Barbershop, said. 
Ochoa has decided to reopen his barbershop but said it would be minimal operations with limited hours. He's only allowing one client an hour and is only seeing his long-term clients. In addition, the shop won't be shampooing any clients or trimming beards.
"We're trying to get people in and out, and so we both mask up," Ochoa said. "We were tracking people's temperature, of course."
According to Ochoa, things will be close to business as usual because the barbershop usually never has more than three clients at a time.
"It's not like in the movies where the barbershop was a bunch of dudes sitting around talking," he said. 
Ochoa also said The Gentry Barbershop has always been focused on maintaining cleanliness even before the pandemic.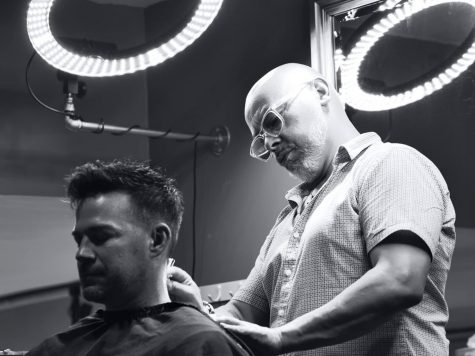 "We never reuse towels, we never reuse razors, anything like that, and so we're being, even more so cautious," Ochoa said.
Clients have been asked not to come in if they're sick or have been exposed to anyone with the virus. 
"The thought of opening makes me very, very nervous," Ochoa said.
A big fear for Ochoa is bringing the virus home.
"I definitely don't want to get anyone sick," he said. "My son and daughter are both at risk." 
Jackie Wright, owner of Indigo Salon, is staying closed. She said it was an easy decision to make.
"If somebody feels like they don't want someone to know their natural hair color that's not a good reason for me," Wright said. 
Wright said information on the reopening is very unclear to her and her job can't be done with social distancing in place.
"How are you going to open salons and maintain a distance of six feet," she said. "I don't understand how we're supposed to do that, how we're supposed to do that safely."
While Wright isn't going to cut her client's hair, she has been doing curbside drop-offs of products, something she said is easy.
"We'll go drop it off at their house because with us being downtown most of our clients live within that radius," she said. 
The salon has also been offering virtual gift cards clients can use when they reopen. 
Wright said she hopes her clients understand.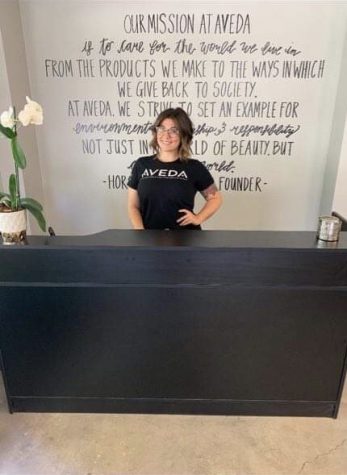 "I know I took a big risk. I've gotten a lot of support, out of this, but then you also have a handful of people who are kind of upset," she said.
To Wright her decision is best for her community.
"It's not about the money it's what I feel like is right for our community and our society and that's what I've always done personally is think about our community, and I want to do people's hair more than they want to get their hair done," she said. 
For both Wright and Ochoa there is a little extra fear during the pandemic. Countless memes, posts and articles have surfaced on the internet about quarantine haircuts. Both Wright and Ochoa ask their clients to hold off on any home haircuts.
"There are tutorials online on YouTube, guys can Youtube how to trim your beard at home but I would avoid it," Ochoa said. 
Unless men are looking for a drastic change, Ochoa stresses trimming minimally
"Suddenly, the guy has a goatee, beard is gone and it's like all down the middle," he said.
Wright isn't too concerned about her clients giving themselves "quarantine bangs."
"A bad haircut will grow out if you want to try bangs and you're stuck at home and nobody's going to see you, so be it," Wright said. 
However, she urges her clients not to touch any chemicals, including bleach.
"I've had so many people come in with trying to attempt to bleach their hair at home and have actual chemical burns on their skin," she said. 
While some clients are able to avoid being seen, Wright also recognizes some women still have to attend video meetings and might be nervous about their natural roots.
"That's the bad thing about being a woman in a professional industry is that they're feeling like they don't look professional once their natural hair color grows in," she said. 
For those who are self-conscious about their hair, Wright suggests a headband or hair accessory to cover it up, instead of attempting to fix their hair. These simple solutions will also save clients more headaches after the pandemic.
"When we open back up it's going to be cost more money for that to get fixed, and it's also going to be a whole lot more time," Wright said.