Need help for a small business? COVID-19 relief coaching available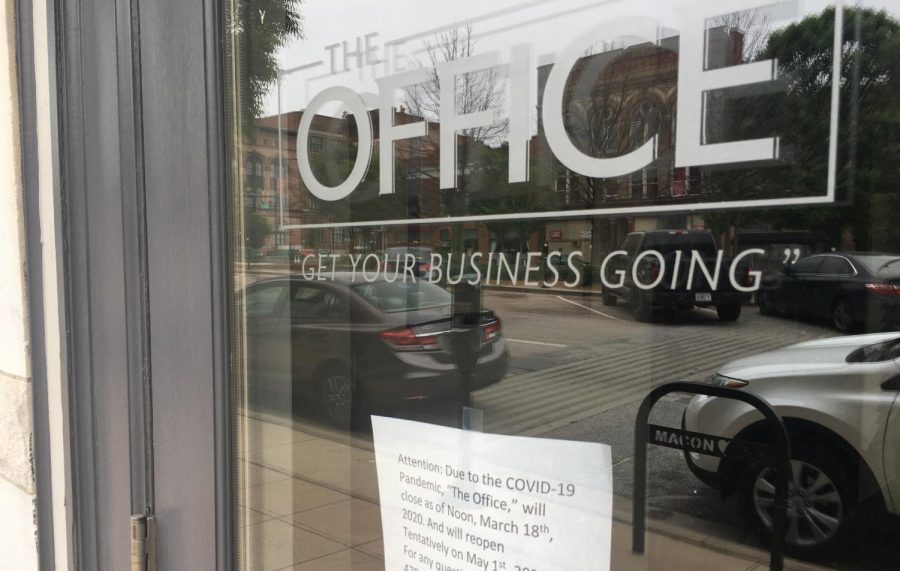 During these days of COVID-19 uncertainty, small business owners are not alone.
Shelter in place guidelines prevent coming together to seek help getting recovery relief, but information, guidance and coaching are available online.
Newtown Macon and the University of Georgia Small Business Development Center, or UGA SBCD, are offering assistance to business owners struggling to stay afloat.
"As we've filled up downtown with local businesses, we realized we have the help people need right now, especially women and people of color," NewTown CEO Josh Rogers stated in an email announcing the Recovery Coaching Program.
Through a grant from the John S. and James L. Knight Foundation and the Central Georgia COVID-19 Response & Recovery Fund, NewTown will provide training to 200 district organizations in Macon and Milledgeville.
Businesses and non-profit organizations can participate in live webinars led by NewTown Macon that will give them access to in-depth courses that explain the Small Business Administration Economic Injury Disaster Loans, expanded unemployment benefits, Paycheck Protection Program loans and a course on cash flow projections, budgeting and analysis.
Although participation in the webinars is limited, each session will be recorded and later posted on NewTown Macon's YouTube channel which gives everyone free access to the content any time of the day or night.
Individual coaching sessions are also available with members of the NewTown staff, such as Bethany Rogers, Director of Business and Real Estate Development.
"Business coaching and technical assistance is at the core of the work we do as non-profit lenders and consultants on downtown business and real estate projects," Bethany Rogers stated in the news release.
She is grateful for the opportunity to "help Macon business owners and non-profit leaders effectively strategize to not only re-open or ramp their programs back up, but also so they can be successful for the long-term."
All webinars and coaching sessions will be conducted online via Zoom and business owners can register for courses in the COVID-19 section of the Newtown Macon website newtownmacon.org.
Businesses all over Georgia can access additional help through the UGA SBDC.
Last week, its 16 webinars were attended by more than 3,000 small business owners while the Macon SBDC helped 300 businesses in recent weeks, said business consultant Peter Williams in an email to the Center for Collaborative Journalism.
Ten more webinars are scheduled by region for Tuesday and Wednesday of this week. Those interested in attending can find their region through the SBDC online map at georgiasbdc.org.
Region 6, which consists of Bibb, Houston, Peach, Crawford, Monroe, Jones, Putnam, Baldwin, Wilkinson, Twiggs and Pulaski counties, will hold its seminar Tuesday at 10 a.m.
Contact Civic Reporting Senior Fellow Liz Jarvis Fabian at 478-301-2976 or [email protected]