5 Ways To Stay Connected to Mercer Organizations During Quarantine
This has been a difficult time for everyone. People are near and far from Macon and it is hard to continue on with daily life without feeling strangely alone. Mercer organizations are a huge part of everyone's college experience and this abrupt change can make us feel farther away from each other than ever before. Whether you were use to having weekly meetings or fun social events, the connection with your organization has probably drastically changed since COVID-19 came into existence. But do not fret, here are some ways and ideas you and your organization can stay connected during this period of self-isolation.
Zoom Meetings/Virtual Events
If you have a general meeting or elections coming up for next year's executive board, your organization should consider doing zoom meetings. I'm sure everyone has heard of Zoom and Zoom meetings are great because they can host a lot of people on the same platform. Even if it isn't an official meeting, your organization can still go online and talk about how everyone is doing. It is nice just to see people's faces and stay connected as a whole organization. Some social events that would've been on campus can be turned into a virtual event as well. Talk to your executive board and use some creativity to potentially still have your social gatherings online!
This may seem obvious and self-explanatory, but if you have a group message through Slack, GroupMe, or another messaging system, try to send encouraging messages to the group. Encourage and uplift each other during this hard time. Memes, quotes, gifs, tiktoks, or any other funny and positive messages can make someone's day and help the organization stay connected.
Suggesting a TV show or a movie to all watch, or suggesting the same music artists to listen to can connect members of the organization. This can give the group something to talk about and it can keep you busy if you're bored during this period of self-isolation. These activities are safe because they can be done individually in the comfort of your own room or home. You can even send each other home recipes to cook or bake, home workouts to exercise, or news articles for each other to read. You can even send articles from The Den, which is a student-centered online resource center from Mercer. Helping each other stay busy and entertained will help the organization stay in contact.
With the increasing use of technology due to being quarantined, you can all find and play an online game together or a similar activity on the web. If your executive board wants, they can even create a Kahoot or an online quiz about members of your organization or general facts about your organization. This can allow members to think about everyone in the organization and even think about what your organization stands for. They can be reminded of why they are a part of this organization.
Individually Reach Out To Members
Even if you don't know someone super well, it is super important to make sure that everyone is doing okay. Sometimes the quietest of members may seem alright, but they might need someone to reach out to them. Sometimes people open up in a one-on-one conversation instead of a group, so even reaching out to someone through text or a DM can make someone's day. Self-isolation can be hard for those struggling with a mental illness or those that live alone, and even the people that seem the happiest may be struggling throughout this time.
All these are ideas to still stay connected to the organizations you love and have been a part of for the school year. Be active on each other's social media, make sure people feel safe and recognized. Take time to reflect on how this particular organization has impacted your year and college experience at Mercer. We won't know when the next time we'll see each other will be. Even though it's difficult, know that you aren't alone.
About the Contributor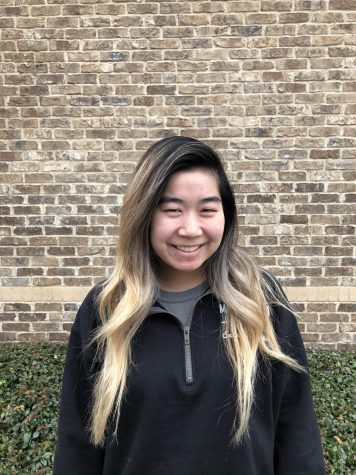 Jessica Lee
Jessica Lee is a senior majoring in Media Studies and minoring in Journalism and Communications. After graduation she is hoping to go into the film industry...