Peacing Together: Karate Kids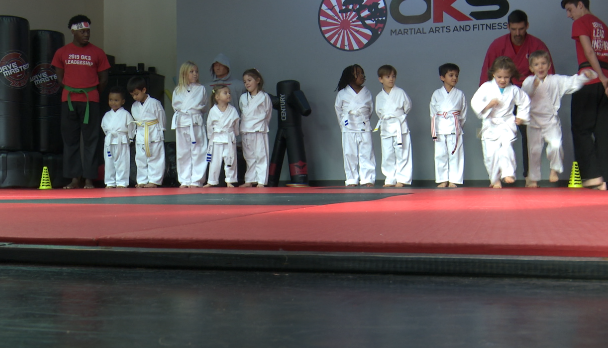 Youth violence can come in many forms, and it often starts as bullying.
In fact, in 2017, 49% of children between the ages of 4 and 12 reported being bullied at school, according to stopbullying.gov.
Not all kids have super powers like 4-year-old, Raeleigh.
But that doesn't mean that a bully can get the best of them.
When asked why he thinks he can protect himself, 7-year-old Michael says yes, "Because I know karate."
"If they're getting bullied physically, we'll be able to teach them the self-defense skills necessary to get out of that situation," said Michael Brewstar, the Sensei at OKS Martial Arts and Fitness.
He has almost 30 years of martial arts experience and he says self-defense is partly also about control.
"Like controlling mouths .. mouths are one of the top reasons people get in fights or bullies start, it usually starts verbally," said Brewstar.
"I think all parents should worry about it a little bit," said Jade Hill, Michael's mom. "It's certainly prevalent in the schools and certainly something that they need skills to kinda handle that."
Skills like punching and being brave. Brave enough to know when to stay quiet and in control
"We do what's called a statue position," said Brewstar. "It works on their concentration, confidence that they can do it, and then of course, mouth control."
And when to fight back.
"If someone is trying to attack you and then if you don't know what to do, then you just get attacked and get hurt by them," said 7-year-old Braylon.
For more on this story, click here.