UPDATE: GDOT alters traffic flow to ease congestion at I-16 ramp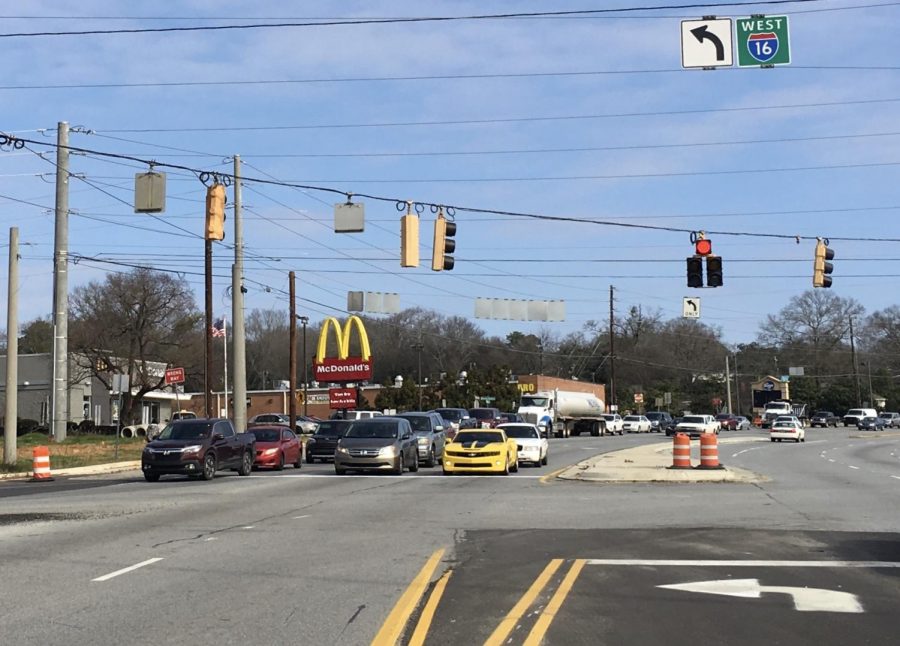 Drivers regularly stuck in traffic on Gray Highway near Interstate 16 could see some relief.
The Georgia Department of Transportation's most recent lane shift and closure of the I-16 westbound cloverleaf ramp had a ripple effect resulting in vehicles backing up past Nottingham Drive on Gray Highway.
Initially, a "No right on red" sign was posted for southbound traffic entering the remaining I-16 westbound ramp across from Emery Hwy.
Since cars had to wait for the light to cycle through and allow for the green arrow on the new left turn lane from northbound Spring Street, traffic wasn't clearing fast enough to prevent blocking the intersections up the road at Nottingham and North Avenue.
"The 'No right on Red' signage was changed to a yield sign, so traffic is allowed to turn right on red at the Spring St. and Emery Highway intersection at this time," GDOT District 3 Communication Officer Penny Brooks stated in an email.
GDOT continues to study the traffic in that congested area between the Baconsfield Kroger and the Ocmulgee River.
"We also have signal techs adjusting the timing of the traffic signals in that area to improve the flow of traffic on Spring Street and help with some of the back-up," Brooks said. "They should have the timing adjustments complete at some point this weekend."
Contact Civic Reporting Senior Fellow Liz Jarvis Fabian at 478-957-2829 or [email protected]