Behind the Beans
You now the shop, now know the story.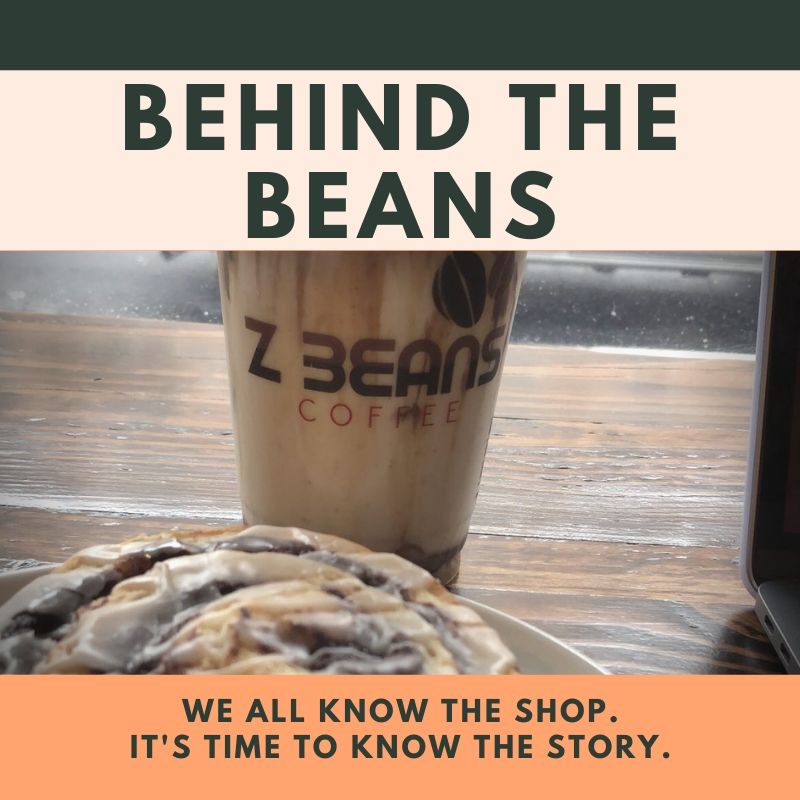 If there's one thing that everyone loves, it's a good cup of coffee. Taking space where the beloved Jittery Joe's coffee shop used to be is a shop booming with business from both Mercer University students and Macon community members.
The coffee shop in question? ZBeans.
Owned by 2018 Mercer graduate Shane Buerster, ZBeans is the byproduct of a trip sponsored by the University entitled "Mercer on Mission." During the summer of 2016, Buerster travelled to Zaruma, Ecuador with a group of other students to help the citizens of the small village improve their economy. While in Ecuador, Buerster met local farmer Arturo Romero who later became his good friend, and eventual business partner. Romero went with Buerster to talk to the mayor of Zaruma, Yancy Lopez, to discuss business aspects of importing coffee beans.
"Ecuador is a socialist country, so it's very important to be on the same page with government officials. So Arturo went with me to Yancy Lopez and I told him what I was planning on doing," Buerster said.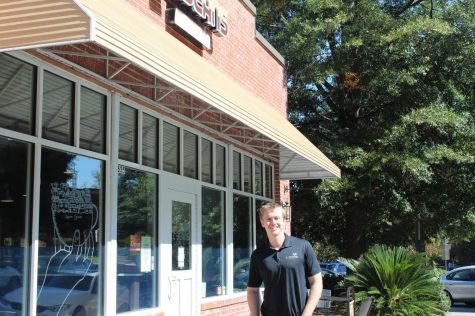 Originally, the shop was supposed to be called "Cafe de Zaruma," an idea from Lopez, but Buerster said the shop wouldn't sell strictly coffee beans from Zaruma. The name "ZBeans" actually came from Buerster's roommate at the time – they liked the sound of it, and the name stuck. After a talk with Romero and Lopez, the name was officially "ZBeans," and the process of production began.
Since opening the shop in 2018, ZBeans has expanded twice: once to Cotton Avenue downtown, and another expansion to a spot in Coliseum hospital. Although the shop is growing both business wise and space wise, Buerster still remembers the humble beginnings of the startup, both the glorious and not-so glorious moments.
"We have a roasting facility that I'm most proud of, because that was the non-glorious days no one really knows," Buerster said. "We would be in the MIC (Mercer Innovation Center), roasting, involving a popcorn popper for 15 hours a day just to fulfill 10 orders."
Buerster also pays homage to Stephanie Howard, director of the MIC, for allowing him to take up space during the startup process.
"Shane was extremely determined during the startup phase. That determination allowed him to maintain a positive attitude during the challenging times," Howard said.
In true entrepreneurship fashion, Buerster is familiar with the process of trial and error and the ups and downs of trying new things. When he was a student at Mercer, Buerster was on the baseball team until he suffered an ACL injury. With ZBeans, he dealt with other unplanned factors: broken roasting machines, finding the best way to roast coffee beans, and finding a way to work with the import process.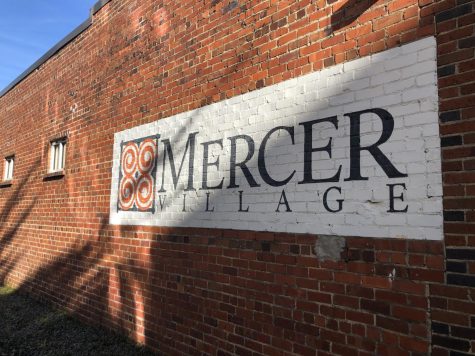 "What I've learned is you're going to fail countless times, but in the process you're going to learn. Through those failures, it's going to make you numb to it and you're going to be willing to do it and want to get it done," Buerster said. "The lack of knowledge created a lot of growth for me personally. It created a lot of motivation to make sure this thing succeeds."
Throughout the process, Buerster says he's seen it as one big project that's constantly fun. During our conversation, it was easy to see how grateful he is for the events that have led up to the shop. From the support of his teachers and parents, to the friendships and connections he's made with Romero – who he still regularly talks to on the phone – and others from the village in Zaruma, there's a lot of factors that have positively impacted the direction of ZBeans.
"The biggest thing to me is just trying to be a leader towards people, whether it's people in Ecuador or people in the States," Buerster said.
Those who worked closely with Buerster during the process are still some of his biggest supporters to this day. He gives much credit to Stephanie, Craig McMahan, a professor of religion at the university, and Adam Kiefer, a professor of chemistry at Mercer.
"Seeing Shane succeed makes me proud. I love seeing hard work pay off, and I was honored to be able to help along the way," Howard said.